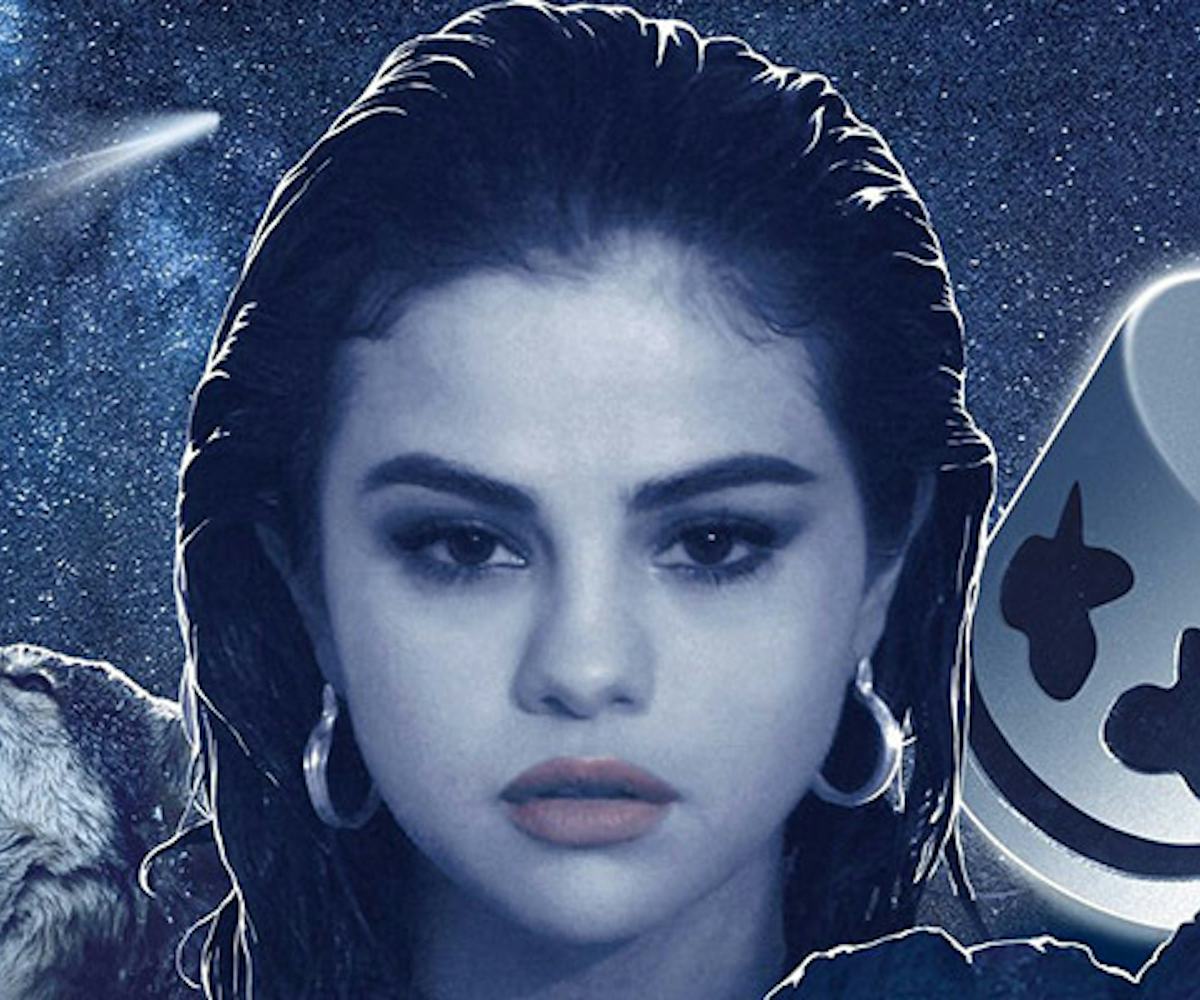 Image via Twitter/@SelenaGomez
People Are Confused By Selena Gomez's New Cover Art
"Keeping Microsoft Paint alive in 2017"
Selena Gomez released the cover for her upcoming collaboration with DJ Marshmello, "Wolves," and people are confused. Do wolves live in the jungle? Did the person who made this just learn how to use Photoshop? What's happening here?
Let us back up. Yesterday, Gomez tweeted out the cover with the caption, "I've been running through the jungle, I've been crying with the wolves," along with the song's release date, "10.25."
Someone was quick to point out that wolves don't live in the jungle. 
Mostly everyone was very distracted by the quality of the art. "What the hell is this artwork though??? I'm honestly offended as a designer," someone wrote.
"This seems like a twilight fanfic cover," another person tweeted. 
Some people found creative ways to use the new cover. 
"This looks like a print on a T-shirt you'd buy at a random gas station," someone accurately pointed out. 
"Single-handedly keeping Microsoft Paint alive in 2017."
And it was hard to ignore the giant marshmallow head protruding from Gomez's neck. 
Unfortunately, we'll have to wait until Wednesday to figure out what's going on here.