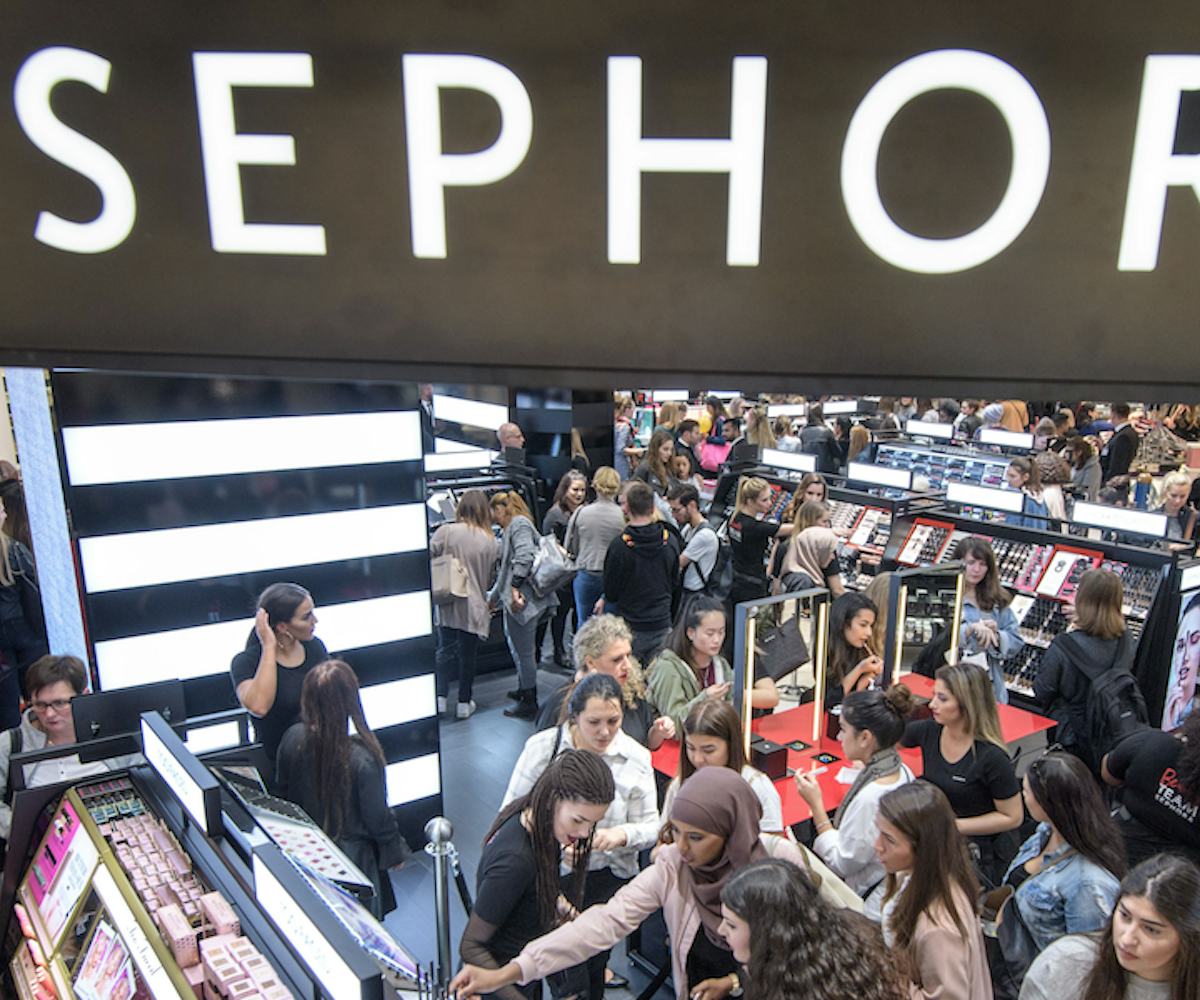 photo by Thomas Lohnes/getty images
You May Want To Think Twice Before Returning That Impulse Sephora Buy
The beauty retailer is using a system to track your buys, and that may mean bad news for serial returners
Sephora's return policy is getting a lot stricter. The Wall Street Journal and Racked report that the beauty retailer is one of many companies to now use The Retail Equation (TRE), a service that tracks customers' shopping behavior over time, to limit the returns of customers who abuse its return policy. Other stores that use TRE include Best Buy, the Home Depot, Victoria's Secret, J.C. Penney, and more. 
The beauty giant told Racked that it's dedicated to ensuring all customers have an "excellent" shopping experience. However, while they "make every effort to accommodate returns, a small fraction of customers take advantage of our policy, in many cases returning more than twice as much merchandise as they purchase. This limits product selection and unfairly impacts other clients." The statement went on to add, "When we identify excessive return patterns, we notify those customers that we may limit future returns or exchanges if no proof of purchase is provided."
If the shopped goes above the store's "quota," they can be "banned" from making future purchases. A shopper's purchase history, amount of returns, and cost of items are all factored in when making such a decision. 
The scores are non-transferrable to other stores, meaning if you're banned from Sephora, you won't be banned from the rest. Silver lining, we guess?