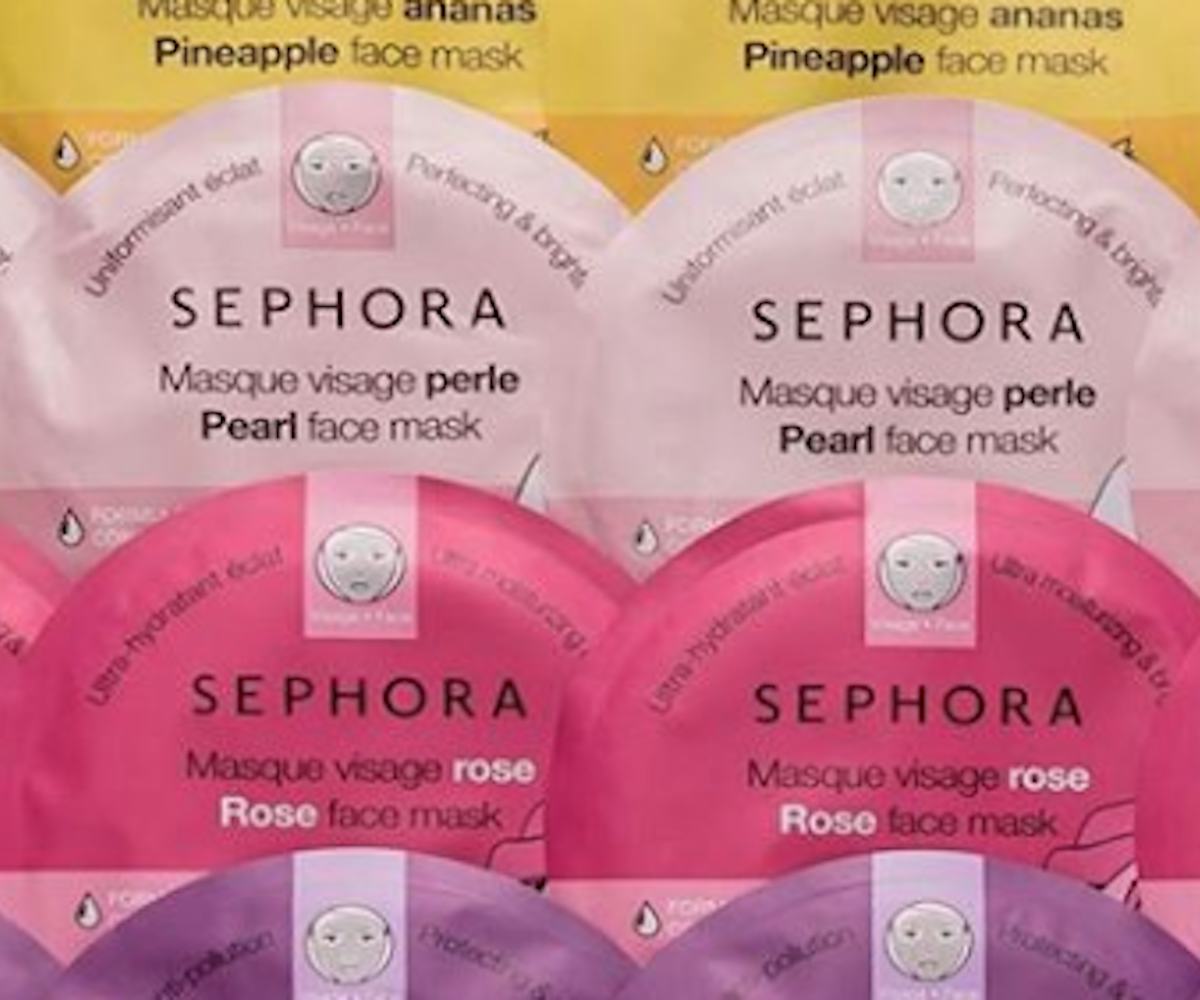 Photo via @SephoraCollection Instagram
Sephora Is Giving Out Free Face Masks This Weekend
The heat has been particularly brutal this summer, and our faces have suffered the sun's wrath. No amount of sunscreen can combat the drying and dulling effects that staying out too long outside can do to us—and it's not like we've been steering clear of the beach, exactly. All to say, our faces are in need of some serious TLC, and Sephora is hooking us up with just that.
The beauty retailer is giving away sheet masks at all of its locations this weekend, and there are absolutely no strings attached—all you have to do is go to one of the stores. The masks usually go for $6, but if your physical body enters a Sephora brick-and-mortar store this weekend, you can get one for absolutely nothing. You don't even have to be a member of its VIB rewards club.
The promotion will be happening from July 27 through the 29th, and customers will have the option of choosing between the Sephora Collection Rose or Pearl sheet masks. While the Rose Mask is for moisturizing dry skin, the Pearl Mask boasts brightening powers for dull, tired skin. The hardest thing will be choosing which one to snag. 
If you can't make it to a store, or you're not satisfied with just one, Sephora is also holding a promotion on the entire line of Sephora Collection masks—buy three, get one free—in stores and online.