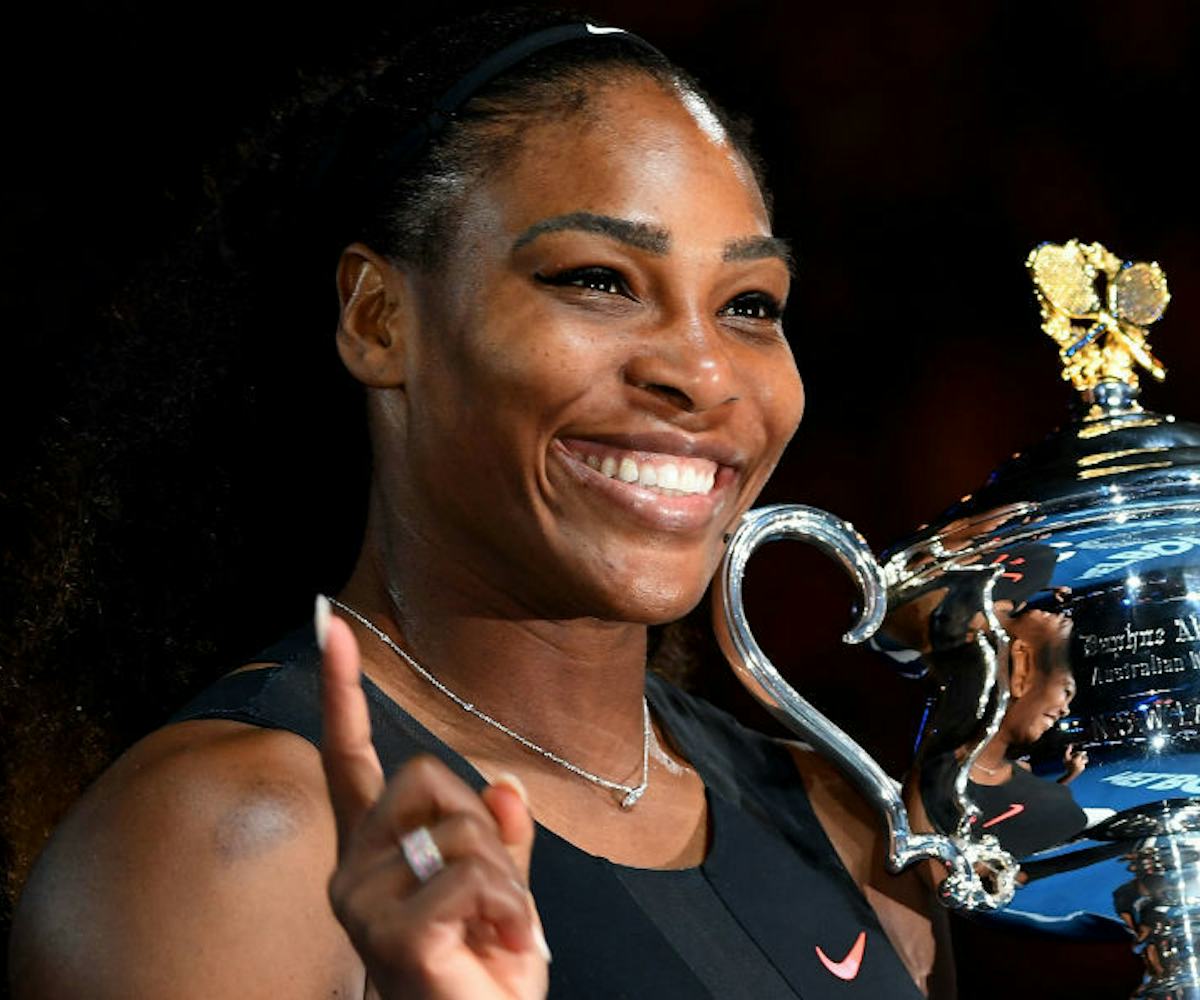 Photo by Quinn Rooney/Getty Images.
Serena Williams' Husband Put Up Billboards To Mark Her Tennis Return
Alexis Ohanian just set the bar high
Most husbands or SOs might send their partner a bouquet of flowers to celebrate a special occasion. A spa day, if they're really lucky! But most husbands don't have Serena Williams as their spouse.
To celebrate the tennis champs return to the court, her husband, Alexis Ohanian, rented out four billboards in California. The signs display pictures of their daughter, Alexis Olympia Ohanian Jr., and spell out the message "Greatest Momma Of All Time." The last one shows Williams holding her daughter and is signed "Alexis Jr + Sr."  
Ohanian shared images of the romantic gesture on Twitter. "These just went up alongside I-10 into Palm Springs," he wrote. "@OlympiaOhanian & I wanted to welcome her back to tennis. Designed them myself, with some help from Jr." 
Greatest momma of all time? For sure, but Ohanian deserves a consolation prize for being the greatest husband possibly ever. Fellas, blame the Ohanian family. Dinner and dessert won't cut it anymore.