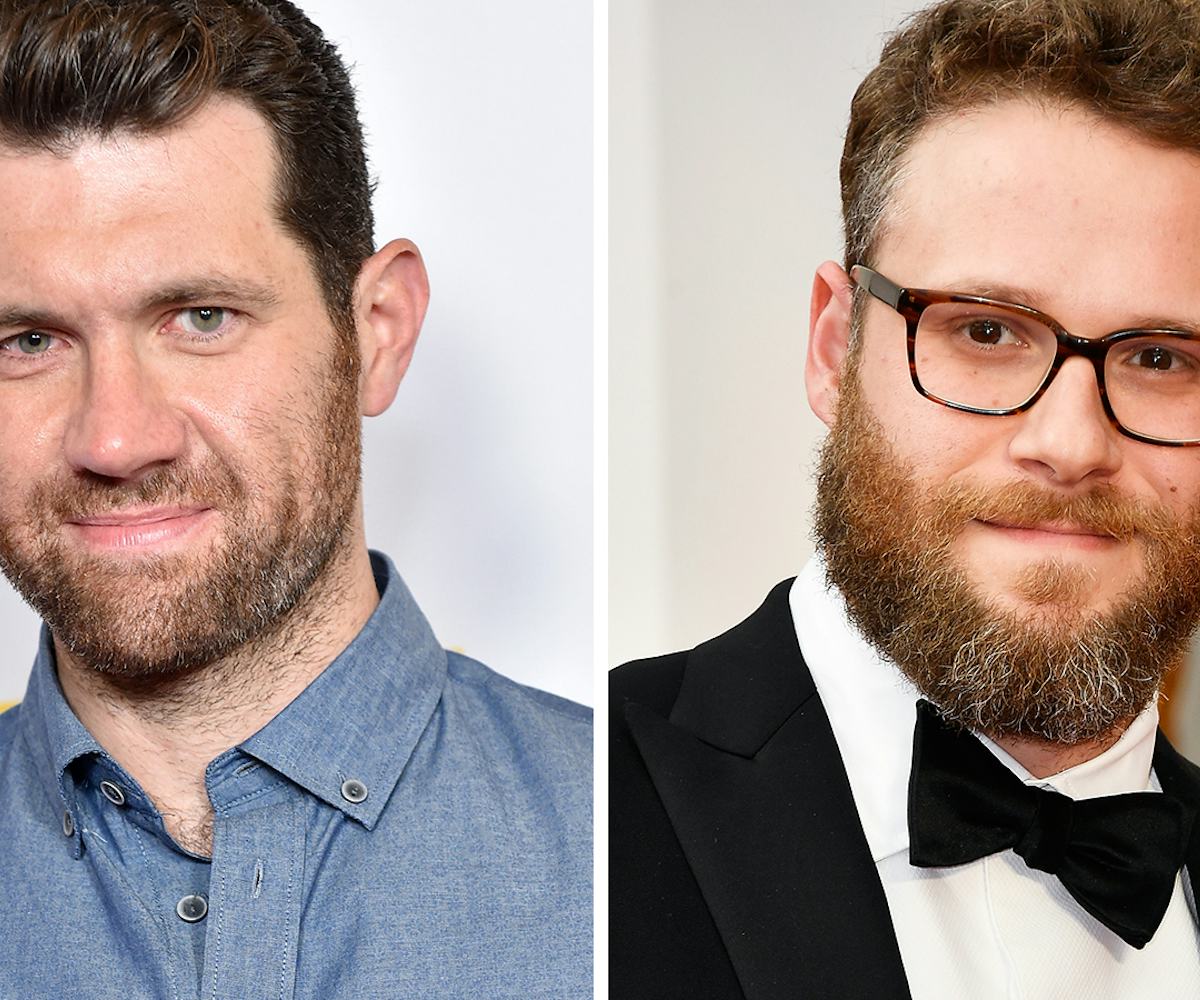 Photos by Mike Windle / Getty Images & Frazer Harrison / Getty Images
Seth Rogen And Billy Eichner To Join Donald Glover In 'Lion King'
The voices of a generation
We didn't know the depth of our fandom for The Lion King until Jon Favreau decided to remake Disney's 1994 classic animated film with a flawless cast. Donald Glover and James Earl Jones were the early bird picks, and now Seth Rogen and Billy Eichner have been added to the official bill. No surprise that the comedians were selected to voice the dynamic duo Timon and Pumbaa.
Rogen is voicing the overprotective warthog, while Eichner plays the narcissistic meerkat. Both of them are funny enough on their own; pairing them together is guaranteed to leave us laughing in tears. We're still holding out hope for Beyoncé to be confirmed as the voice of Nala, but this will certainly do for the time being. Just the thought of them in the studio, singing "Hakuna Matata" together, already makes us giggle.
Disney predicts that Favreau's live-action version will be ready to premiere on July 19, 2019. With the slots for the starring roles filling up quickly, maybe production will happen sooner rather than later. We're ready to get this show on the road already!