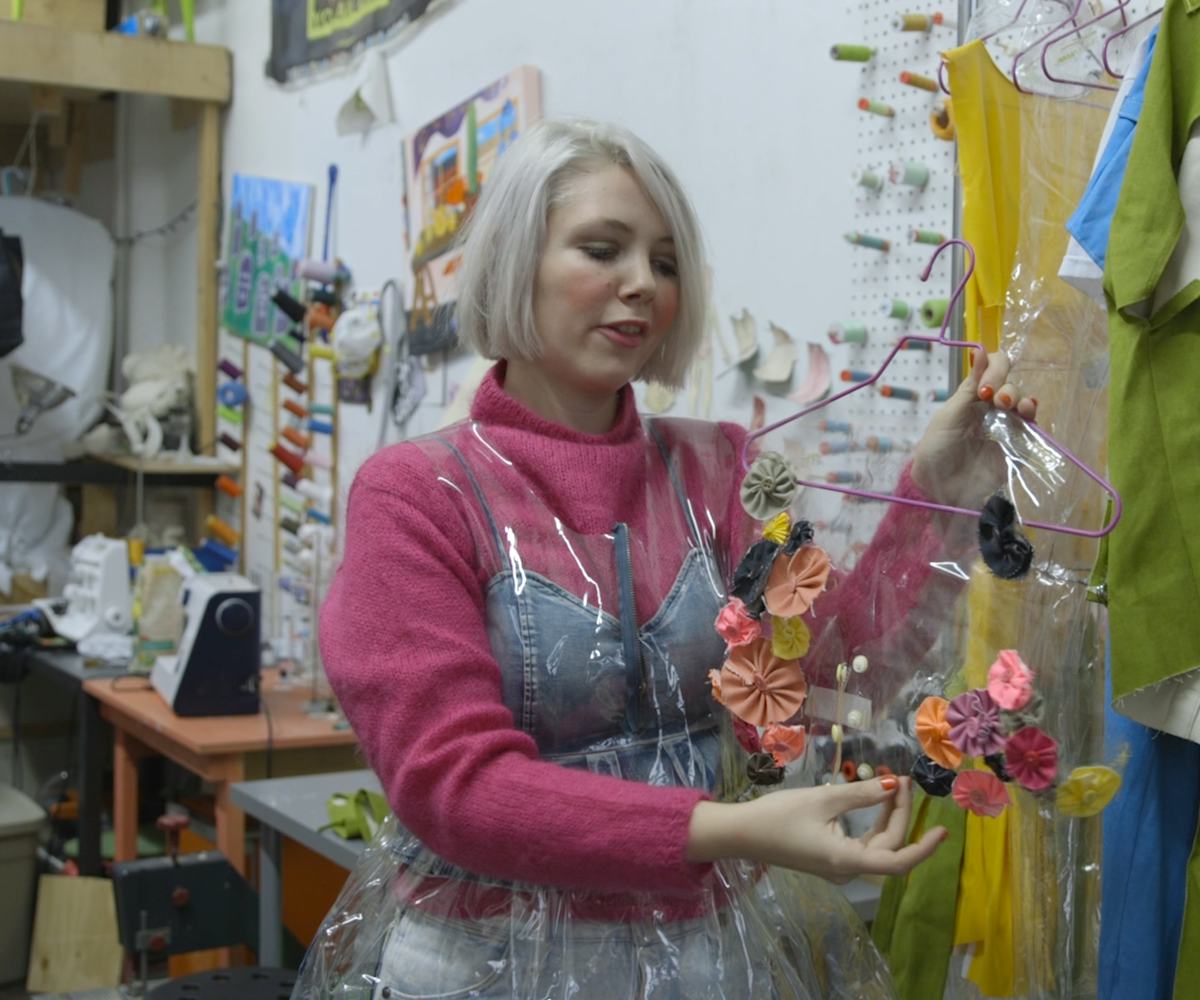 Sext Pixels' Sarah Lathrop Wants To Make You A Star
Live your early 2000s fantasy
"I always feel like I did it right if I go somewhere and someone asks where I came from," Sarah Lathrop says. That's the mentality behind her fashion line Sext Pixels, a delightfully zany brand that pulls inspiration from early 2000s pop videos, 99-cent stores, babies on trains, and more. "Sometimes even trash on the street is special."
Lathrop takes her experiences in New Orleans to New York City and infuses the town with bright pops of color, shiny pieces, and other unexpected sartorial pleasures. She says she's always admired the "freak show" element of NOLA and how being extravagant is normal there. Good thing New York City embraces eccentrics like they're its own children, too.
Get into Sext Pixels' unique form of star power in our latest studio tour, above.