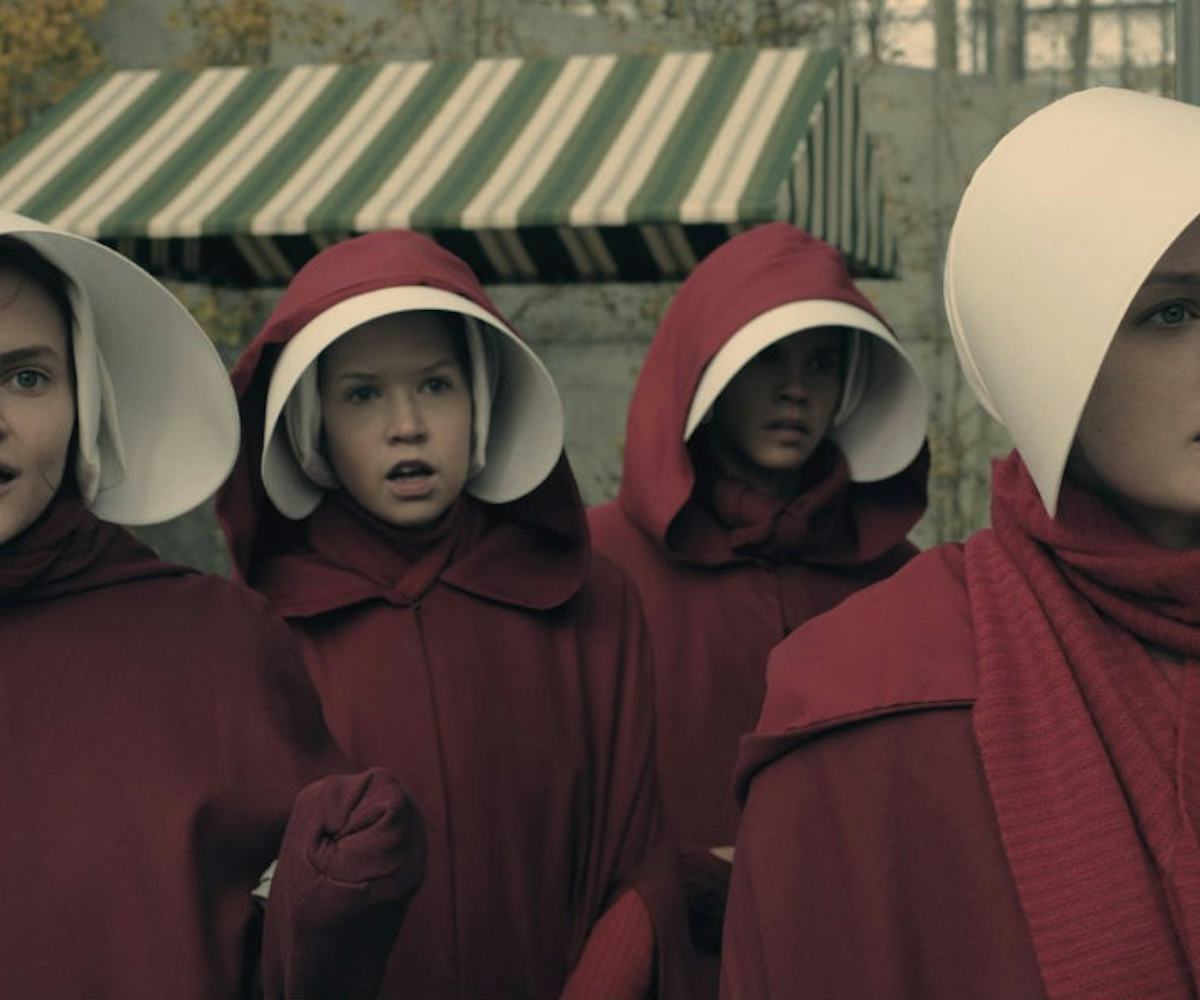 Photo Courtesy of Hulu.
Sexy 'Handmaid's Tale' Costume Removed After Intense Backlash
Halloween is more than a month away, yet companies are already stirring up controversy with inappropriate costumes. The latest: a sexy handmaid from the hit Hulu show Handmaid's Tale.
Well, technically, the costume, posted on lingerie brand Yandy's website, goes by the name of "Brave Red Maiden." Clearly alluding to the series about women forced to bear children for an oppressive government, the description reads: "An upsetting dystopian future has emerged where women no longer have a say. However, we say be bold and speak your mind in this exclusive Brave Red Maiden costume featuring a red mini dress, a matching cloak with an attached hood, and a white bonnet headpiece. (Pantyhose not included.)"
It wasn't long before Twitter users caught wind of the costume and proceeded to do what they do best: call out the brand for its offensive product.
Yandy has since issued an apology and removed the costume from its site. "Over the last few hours, it has become obvious that our 'Yandy Brave Red Maiden Costume' is being seen as a symbol of women's oppression, rather than empowerment," the company wrote in a statement shared on Twitter. "This is unfortunate as it was not our intention on any level." 
It goes on to explain that the costume was inspired by the women who have been using the costume as an act of protest in recent months. "Given the sincere, heartfelt response, supported by numerous personal stories we've received, we are removing the costume from our site," it concludes.
This is the same brand that, last year, offered the distasteful "Reality Star in the Making" costume inspired by a pregnant Kylie Jenner.