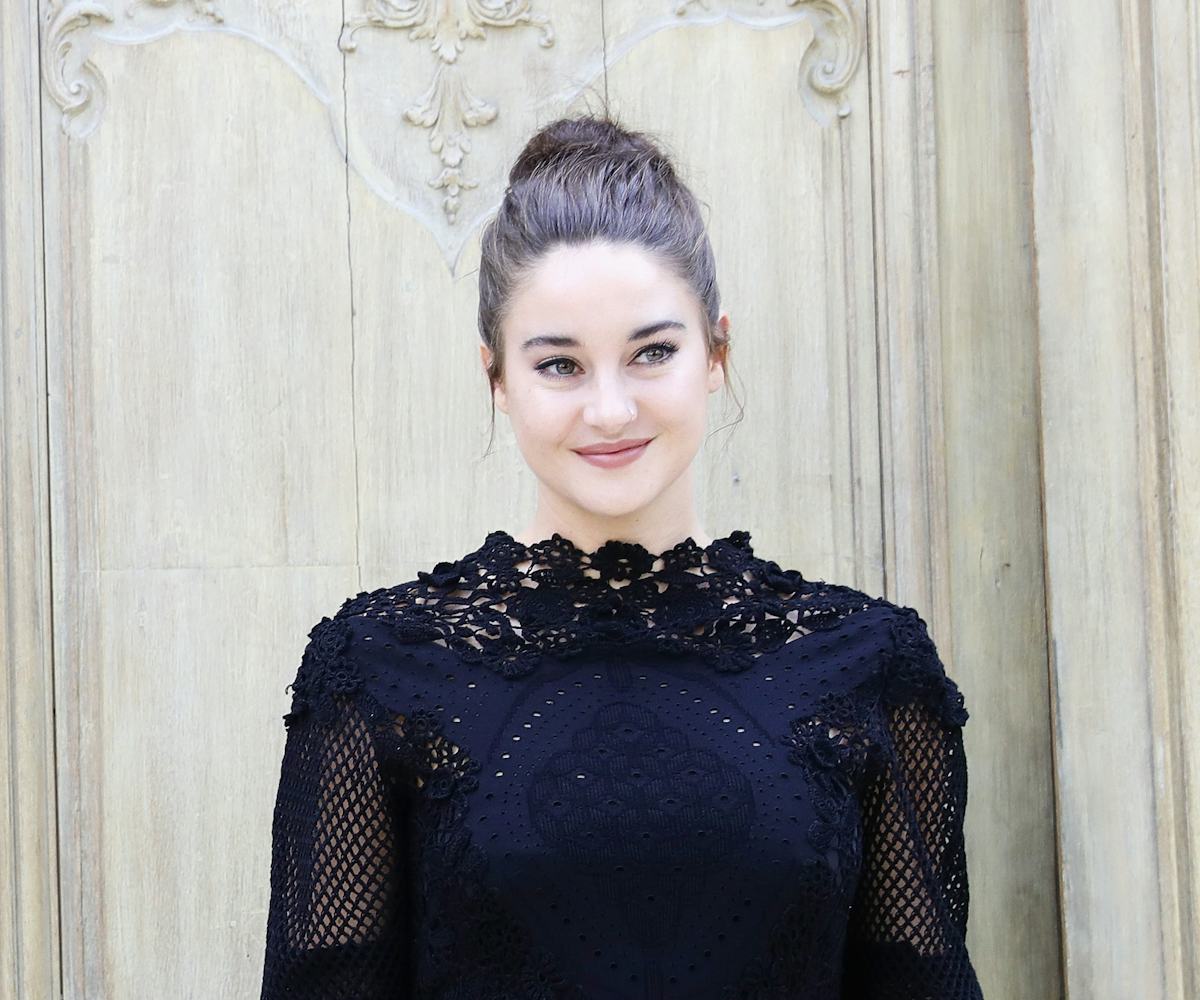 Photo by Vittorio Zunino Celotto/Getty Images
Shailene Woodley Got Arrested At The DAPL Protest
"I hope you're watching mainstream media"
A few months ago, there seemed to be major progress made in terms of the Dakota Access Pipeline standoff. As previously reported, the Justice Department and Army Corps. of Engineers chose to halt part of Energy Transfer Partners' construction, specifically around Lake Oahe, until the agencies assessed more reviews of potential damage to the Native American historical sites.
Shailene Woodley is one of the few celebrities continuing to express their opposition to the construction of the pipelines. She recently turned her words of outrage on social media into real action by showing up at the site to peacefully protest on Indigenous Peoples' Day (also known as Columbus Day) with her friend and mother.
While on the grounds in North Dakota, the 24-year-old began recording everything happening at the protest and streaming it online through Facebook Live. At the end, while walking toward her vehicle parked on the side of the road, Woodley says, "There's some Divergent shit about to happen." 
After being followed and identified by the police before she reaches her motor vehicle, Woodley is immediately arrested by the Morton County Sheriff for criminal trespassing and escorted off of the premises in handcuffs. The whole encounter was captured during the remaining five minutes of the last video she posted.
"Alright, I'm being arrested because I was trespassing like everyone. As soon as you guys asked me to leave, I l left," she says. "I'm being arrested. I was down there with everybody else. I don't know what's going on. As soon as they came, I left… It's because I'm well-known. It's because I have 40,000 people watching."
She adds, "So everybody knows, we were going to our vehicle which they had all surrounded and waiting for me with giant guns and a giant truck behind them just so they could arrest me. I hope you're watching mainstream media."
The actress has been vocal about her involvement in grassroots activism since Bernie Sanders announced that he was running for president. (Even though he is no longer running in the race, Woodley is still active in the political space.) Watch some of the footage from the protest in the videos from Woodley's Facebook page, below.