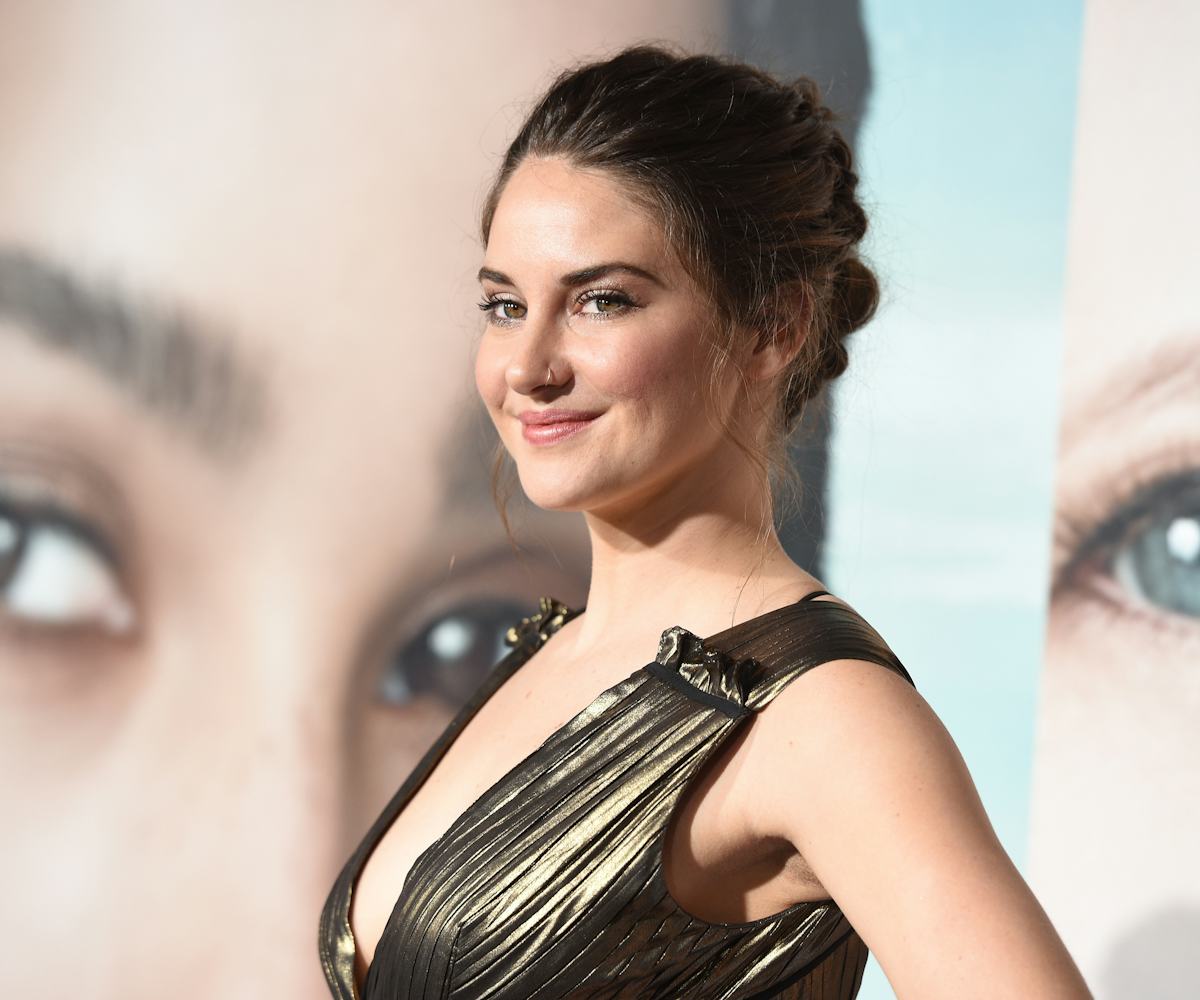 Photo by Kevork Djansezian/Getty Images
Shailene Woodley Took A Plea Deal For Her #NODAPL Protest Arrest
Though we doubt she'll stop fighting
It's no secret that Big Little Lies actor Shailene Woodley has lent a huge hand in fighting the creation of the Dakota Access Pipeline—last October, she was arrested alongside 27 others for protesting in Bismarck, North Dakota. Being the badass she is, Woodley even went as far as to live stream her arrest via Facebook until she was handcuffed (then her mom took over filming).
According to PEOPLE, TMZ, and Entertainment Tonight, acquired documents reveal Woodley will take the plea deal she was offered for one act of disorderly conduct, which results in one year of unsupervised probation.
But don't expect the arrest to curb Woodley's fighting anytime soon. She's an activist who's still taking a stand for the cause, and definitely doesn't regret being arrested for protesting. The only thing she has reservations about is the face she made in her mugshot. In an appearance on The Late Show with Stephen Colbert she said, "I wish I'd known that this was going to be as public as it was. I would have made, like, a face. I'm just looking at the person, like, 'Are you kidding me right now?'"
While Woodley can't redo her mugshot, she can inspire others to get involved in the cause. "The front lines don't necessarily have to be in North Dakota," explains Woodley. "The front lines can be wherever you are. You can create a protest in New York City, because protests are about awareness and about people coming together."
So inspiring!