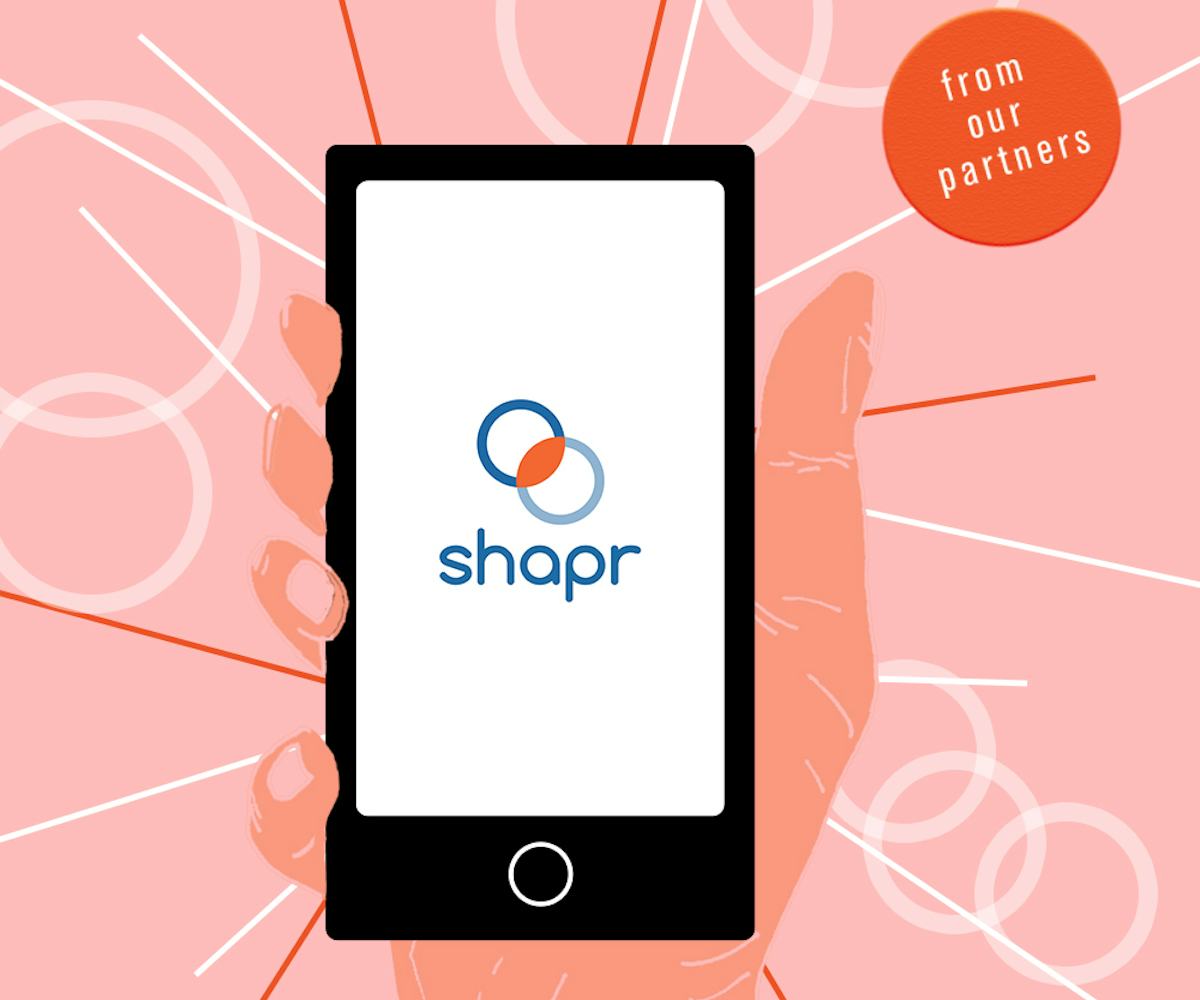 Photo courtesy of Shapr; Illustrated by Liz Riccardi
This App Actually Makes Networking Fun
Networking should be fun. It's all about meeting people and figuring out new, exciting ways to help make a variety of dreams and goals come true. What's so freaky about that? Rejection, or at least the possibility of it. (And, honestly, sometimes interacting with humans you don't necessarily know can take a toll on your well-being. We get it.) That's where Shapr comes in. It's the secret weapon for conquering that internal, exhausting anxiety that comes with any networking event. Plus, you don't even have to break out your best casual business look to make connections. Welcome to 2017, where Lazy Girls™ everywhere can get things done from the comfort of their own homes, in their fashion sweats. Dope.
Photo courtesy of Shapr; Illustrated by Liz Riccardi.
Since its launch in 2015, Shapr has played business matchmaker for nearly 60,000 people in New York City alone. (It's most popular in other major U.S. cities, like L.A. and San Francisco.) It takes the grunt work and cumbersome effort that goes into maintaining LinkedIn out of the equation, allowing you to focus on what matters most: you, of course, and your ideas. All you have to do is fill out the profile with as much detail as possible. (The more specific you get with your interests, skills, and objective, the more Shapr's networking algorithm works to your benefit.) From there, you're presented with a daily batch of 10 professionals who are relevant to your interests, pursuits, and, yes, location. You can either swipe right to express interest or swipe left to pass on that potential opportunity. A match is made if both parties swipe right. Sound familiar? It should. The thing about Shapr, though, is users who are looking to do more than network are blocked. Leave the personal stuff to those other swiping applications.
Shapr is geared toward breaking the ice. The mutual swiping right is enough for you to know you and this individual share some similar interests. If you want to change careers, meet other people in your field, launch your own business, or just grow the number of people you know in your city, this app is the place to do it. The next step is taking it IRL, which means swapping that comfy outfit for a something a little more coffee date-appropriate. Unless, of course, you're looking to network with folks who do everything comfortably—which, again, is a community you can probably find on Shapr. How else are you to know, though, if you don't download it? Swipe on.
Shapr is available to download for free on iOS and Android platforms now.