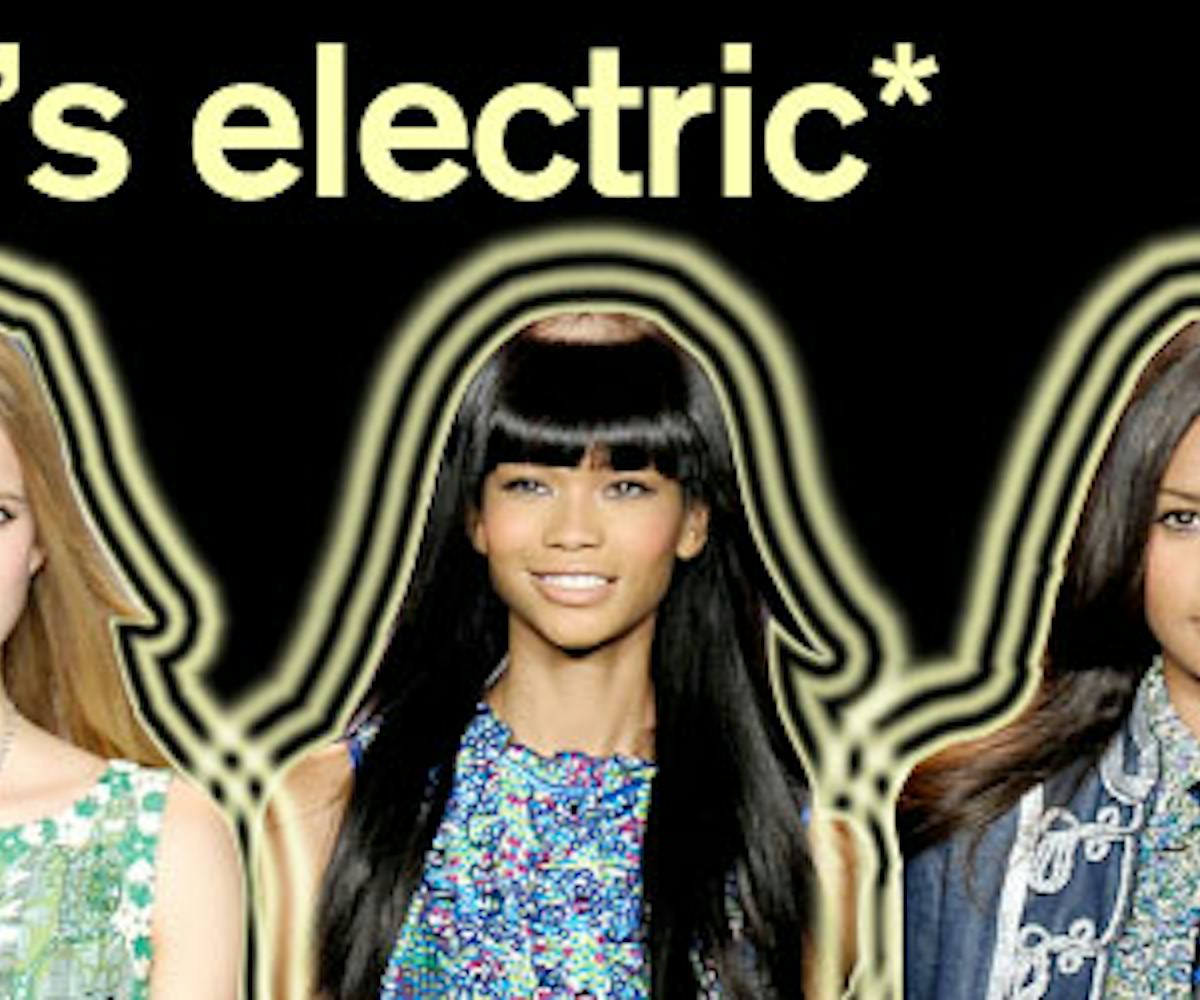 SHE'S ELECTRIC
checking out anna's new home sui home(page).
Considering NYLON's office is about 12 ft. from Anna Sui's Soho boutique, our excitement for the label's new ecommerce website may seem a bit absurd. Call us lazy, but we swear we'd be checking out this site with or without wind chill. 
Designed by Dean "Cooch" Landry, who's worked with Sui on everything from t-shirts to storefronts, the site illustrates the label's unique mishmash of girly sultriness and rock n' roll.   Our favorite features include the interactive boutique (a cartoon replica of her real, non-virtual, store) and the video archives of past runway shows (anyone remember Naomi Campbell carrying a massive guitar case in fall of '99?).
Though the online shop neglects to sell the coveted runway pieces, there's a decent selection of the label's more affordable wears, including t-shirts, fragrances, and tote bags.  Combine those treats with Anna Sui's current collection for Target, and you've got enough to distract you from those dangerous (but gorgeous) full-price dresses on Net-a-Porter.
Plus: We're still obsessed with this NYLON TV
Anna's actual store.