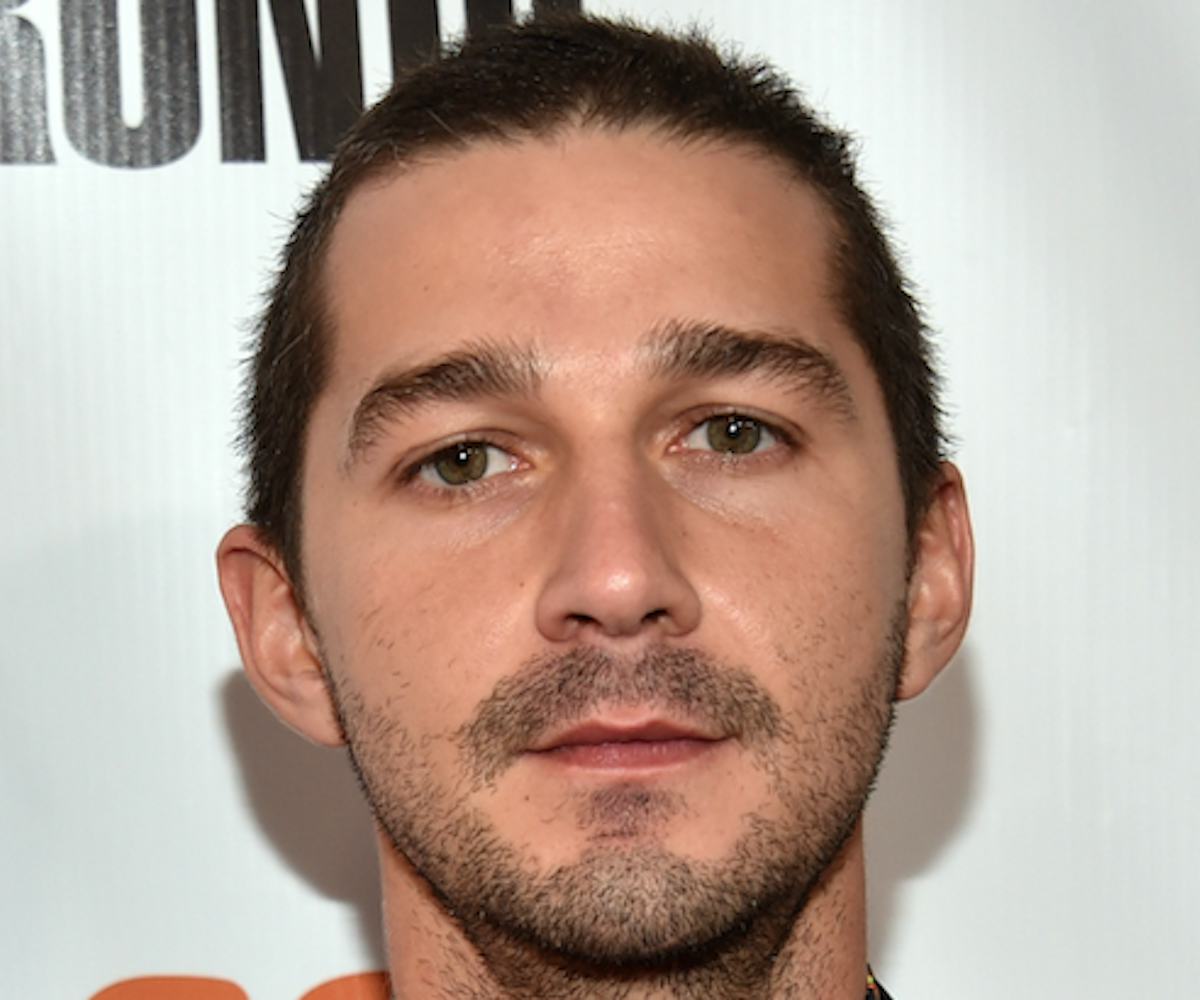 photo by Alberto E. Rodriguez/getty images
Shia LaBeouf Says Kanye West Took All Of His Clothes
"The dude has a lot of my shit"
Last May, the internet theorized that Kanye West and Shia LaBeouf were secret BFFs after West was spotted wearing a hat owned by the actor-artist. Aside from the speculation, the details of this brief street style stint were undisclosed—until now.
In a new interview for Esquire, LaBeouf opened up about many things: his viral anti-Trump art installation "He Will Not Divide Us", his highly publicized arrest in Savannah, Georgia, last summer during which he used racial slurs (and later apologized for), his new film Borg vs. McEnroe, and, most importantly, how West ended up owning all of his clothes, including his hat from Indiana Jones. 
LaBeouf says that West asked if he could use some of his clothes for a pop-up shop when visiting his house to discuss potential art collaborations. "Around the same time, I took my mother to his concert," LaBeouf said. "She is, of course, obsessed with Kanye West. When I brought her backstage, he was a fucking sweetheart to her. And it just felt fair. So I'm like, 'Go for it, my guy. Take everything you want.' And he did. He took all my fucking clothes. Me and him haven't really been in contact since he blew up onstage and, you know, shit on me." 
The writer, Eric Sullivan, goes on to state that West "blew up onstage" in the middle of a The Life of Pablo tour set in Sacramento, California, telling LaBeouf to call Kid Cudi because he "feels a way." Though the two haven't been in contact since the incident, LaBeouf says he still "fucking love[s] Kanye West." 
You can read LaBeouf's profile in full, here.