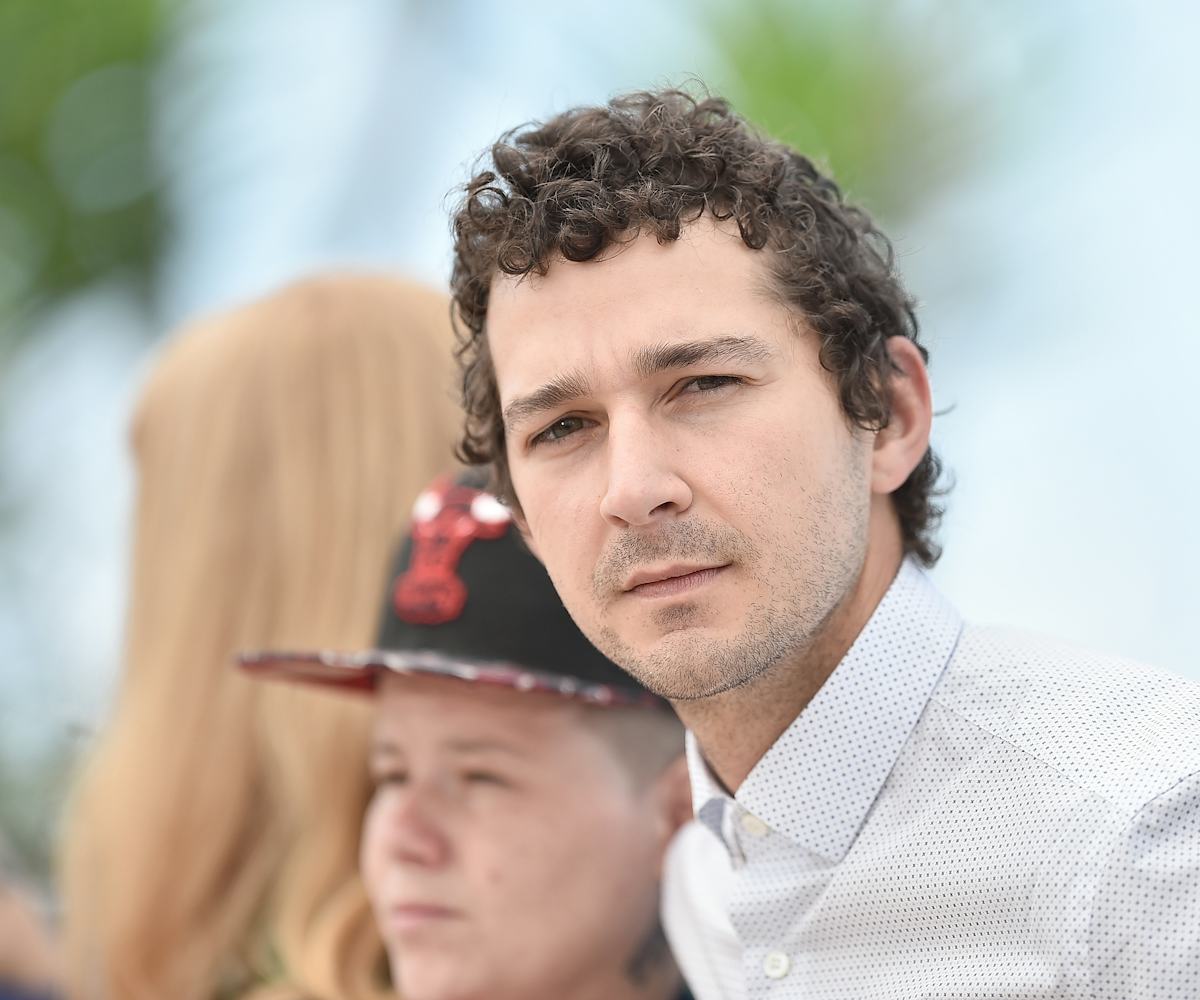 Photo by Pascal Le Segretain/Getty Images
Shia LaBeouf Invites You To Partake In A 4-Year Live Stream Art Piece
New president, same ol' Shia LaBeouf. The actor/artist kicked off his four-year-long live stream art piece today in New York City called "HE WILL NOT DIVIDE US." Yes, he who live streamed himself watching his entire cinematic canon is live streaming an interactive art piece for four years, "or the duration of the presidency." 
Part protest, part art, part meditation, LaBeouf's project is essentially a camera installed on the side of New York City's Museum of the Moving Image. Visitors are invited to stand in front of the lens and repeat the phrase "He will not divide us" as many times as they want, for as long as they want.
Jaden Smith was the first one to partake. At the time of publishing, he's been there for about an hour. Having written this with the sound of the live stream on, I can vouch for the meditative aspects of the mantra LaBeof hopes to create. It's a little uncomfortable watching anonymous (and some not-so-anonymous) faces repeat "He will not divide us" ad nauseam into a camera, but a little discomfort breeds change. 
Taking part in this art piece is, indeed, a way to peacefully protest the incoming Trump presidency, but it's not the be-all and end-all. For more information on how to bring about change and get more involved in local, state, and national organizations, like Planned Parenthood, head on over here. Take the mantra LaBeouf wants to commit to our memories and turn it into action. That is how we will truly stay undivided.