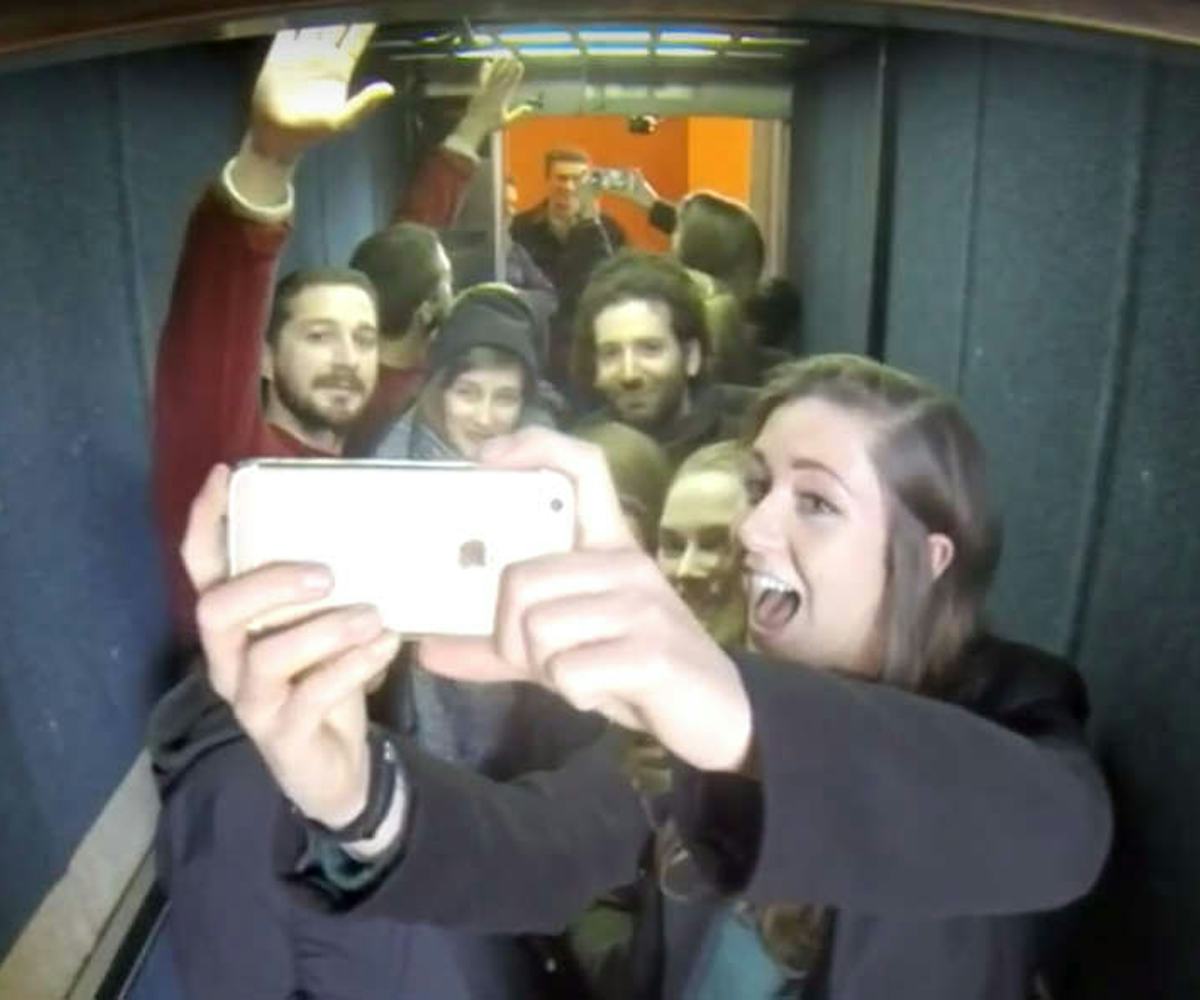 Photo courtesy of YouTube
Shia LaBeouf Is Spending 24 Hours In An Elevator Which Is A Totally Normal Thing To Say Now
The next chapter in his art career has arrived
Props to Shia LaBeouf, who's continuing to do the opposite of starring in Transformers movies by furthering his career as a performance artist. LaBeouf's latest provocation of consciousness is something called #ELEVATE, where he and his frequent collaborators Nastja Säde Rönkkö and Luke Turner (together they make up the art collective LaBeouf, Rönkkö & Turner) are camping out in an elevator at Oxford University for 24 hours and streaming the whole thing online.
Anyone who's in the neighborhood can just show up (it's at EC English Oxford in Gloucester Green specifically) and chat with the three artists about anything they'd like. When we tuned in, they were having a casual conversation about the refugee crisis. "Do you think we should let them in?" someone asked. "Fuck yeah," LaBeouf responded. As I write these words, someone is asking them to take a selfie and warning them that the next people in line are really pretentious. It's entertaining stuff.
LaBeouf, Rönkkö, and Turner are in town to give at talk at the Oxford Union tonight, and will be returning to the elevator afterward. On the project's YouTube page, the artist's statement reads: "Visitors will be able to join LaBeouf, Rönkkö & Turner inside the elevator during this time, and are invited to address the artists, the debating chamber, and the Internet, so that their collective voices may form an extended, expansive and egalitarian Oxford Union address."
Make of that what you will (because we're not exactly sure.)