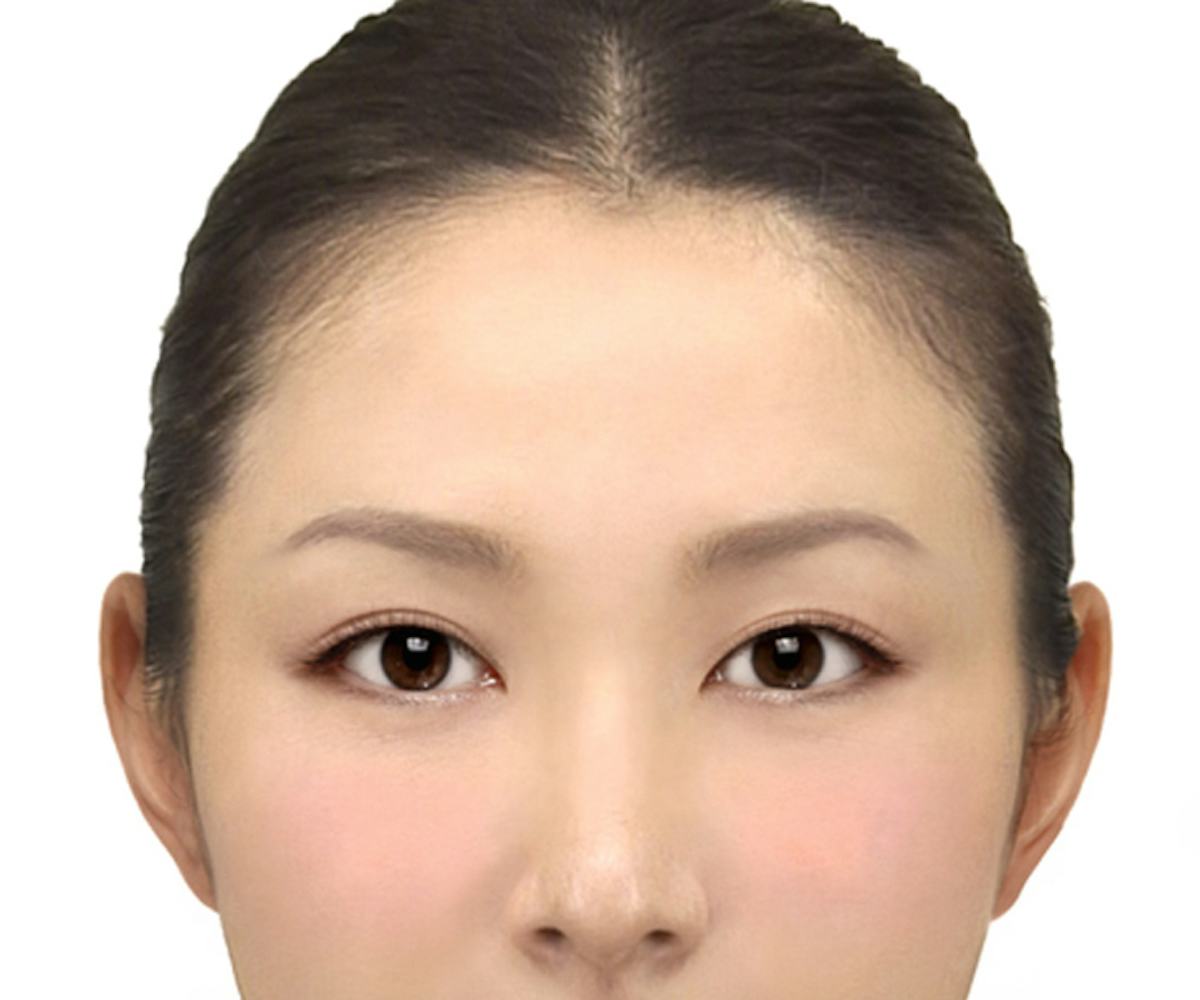 Image via Shiseido
Japanese Cosmetics Company Creates Makeup Filter App For Women Who Work From Home
We've all made the mistake of accidentally opening the face-forward camera on our phones when we weren't expecting to, only to be frightened by what we look like up close and unprepared. It's hard to remember what we did before Snapchat filters helped us out when we were too lazy to put on makeup for a selfie. You especially know this feeling if you work remotely. It's a pain to put on a full face of makeup just to teleconference for an hour. But you feel compelled, because feeling self-conscious during video calls is so common, there's a term for it. It's called the "appearance barrier." You're Skyping with your boss, but you're not really looking at them, you're looking at you, making sure you feel as put together as possible.
It doesn't just apply to women: In a 2014 survey by Steelcase, 72 percent of all people reported feeling self-conscious about their image on video, and 58 percent were concerned about looking washed out or tired. The phenomenon is so prevalent, it's prompted Japanese cosmetics company Shiseido to partner with Microsoft Japan and Skype for Business to create a makeup filter for telecommuters called "Telebeauty." 
Making our lives even more Sims-like, "Telebeauty" applies virtual makeup to your face for video conferences. According to Quartz, there are four filters to choose from: natural (ironically), trend, cool, or pretty. The app, which is currently being tested by employees at Microsoft Japan, adjusts the user's skin tone, removes blemishes and dark spots, and adds blush, lipstick, and eye makeup.
A study conducted by the University of Chicago showed that while both men and women who are considered attractive earn more money, "grooming" plays a much larger role in how much women make, unfortunately still placing importance on all our Sephora splurges. It feels conflicting. While it's kind of cool to have the option to not put on a stitch of makeup and look like you've contoured like Kylie Jenner before that 8am conference call, it also reinforces the thought that women need to wear a full face of makeup to be presentable in the workplace. Technology, always making our lives easier, yet more complicated all at the same time.