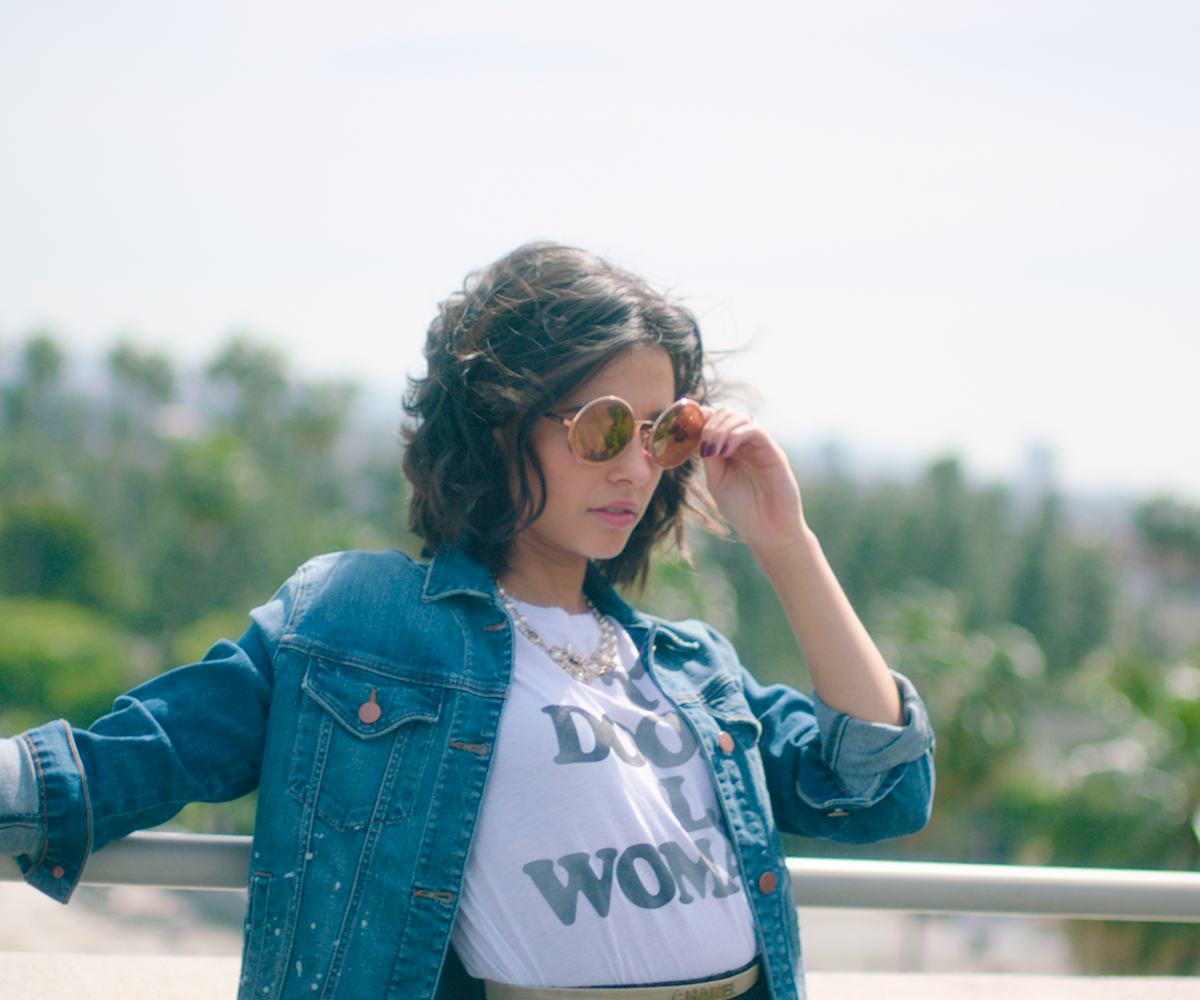 Naomi Scott Shows Us How To Be A Total Boss
Find out the keys to her success
Remember how much fun Show + Tell was back in kindergarten? You'd get to bring in something cool from your home life, share it with all your friends at school, and tell them all about it. Worlds collided! It was the best. It's how we made all our BFFs. Well, get ready for NYLON's Show + Tell update, in which we ask our favorite artists to show us something from their lives and tell us all about it, leaving us all feeling like we're friends for life. Or something like that.
Naomi Scott can do it all, and with excellence. Just one month ago, she took on the role of Kimberly Hart aka the Pink Ranger in Power Rangers. Scott broke Kimberly out of her stereotypical Valley Girl mold and complicated the narrative, mirroring Scott's own attitude toward feminine clichés. In real life, Scott is a total boss who calls all the shots and takes complete control over all of her creative efforts.
So how does she do it all? The 23-year-old digs into her Gabrielle bag, the newest offering from Chanel (named after Gabrielle Chanel herself, the ultimate fashion rebel), to show us the various tech gadgets she uses to keep her music at her fingertips and tells us how she relaxes anywhere anytime if there's a good read. She also emphasizes the importance of surrounding herself with good people, not just yes-people. As Scott shares her personal strategies and successes, she takes this opportunity to tell young girls that confidence is the key to success.
"I think for young women, in whatever line of work they want to go in, it's knowing what you have," she tells us. "It's knowing your worth, and I think when you believe that, other people will want to invest in it."
Watch as Scott shows and tells us all about being your own boss in the video and dig into her latest musical project, below.