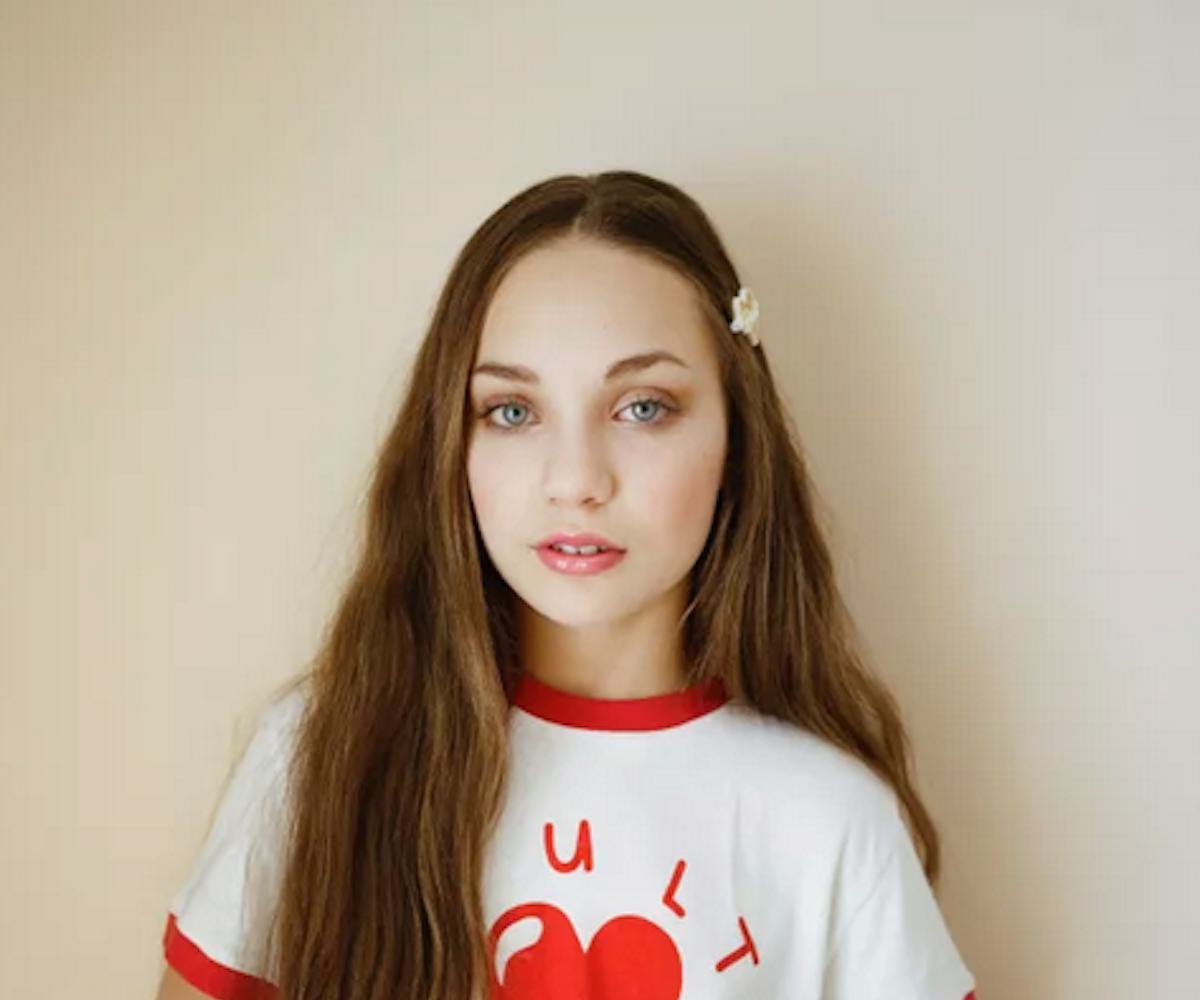 Photo by Beth Garrabrant
sia is making a feature film starring maddie ziegler
Maddie Ziegler may have abandoned her blonde wig after finishing up her music video trilogy with Sia, but the 12-year-old dancer is still playing muse to the Australian singer—now, in an even bigger way. Sia has written a screenplay based off a single-page short story she wrote eight years ago. Ziegler is set star in the feature film. It's called Sister.
The elusive musician isn't a complete stranger to film, having directed the music videos for "Chandelier," "Elastic Heart," and "Big Girls Cry" herself. Still, she approached the project with some timidity, and announced her project at the Venice Days film festival. "I was too embarrassed to tell anyone I wanted to make a movie because I thought it would be seen as a vanity project because I was a singer."
She first sought help writing her screenplay from an employee at her local juice bar who went to film school, but then turned to her friend, children's book author Dallas Clayton, who helped her map out the story over the course of nearly a month. "For me, the process was basically, I work out the movie. I'll act it out, I'll have the dialogue already in my head," she says. "I'm not a technical person. Like, when I sing, I just want to sing the melody and write the lyrics. I don't want to have to do production, which is very technical. I don't enjoy that. What I do enjoy is the creative process." With a little fine-tuning from Clayton, the screenplay was finished.
There's no set date for when the film will be released, but we're on the edge of our seats waiting for Sia's full-length directorial debut. Plus, we wouldn't mind seeing Ziegler leap onto the screen in her most major way, ever.
(via Dazed Digital)