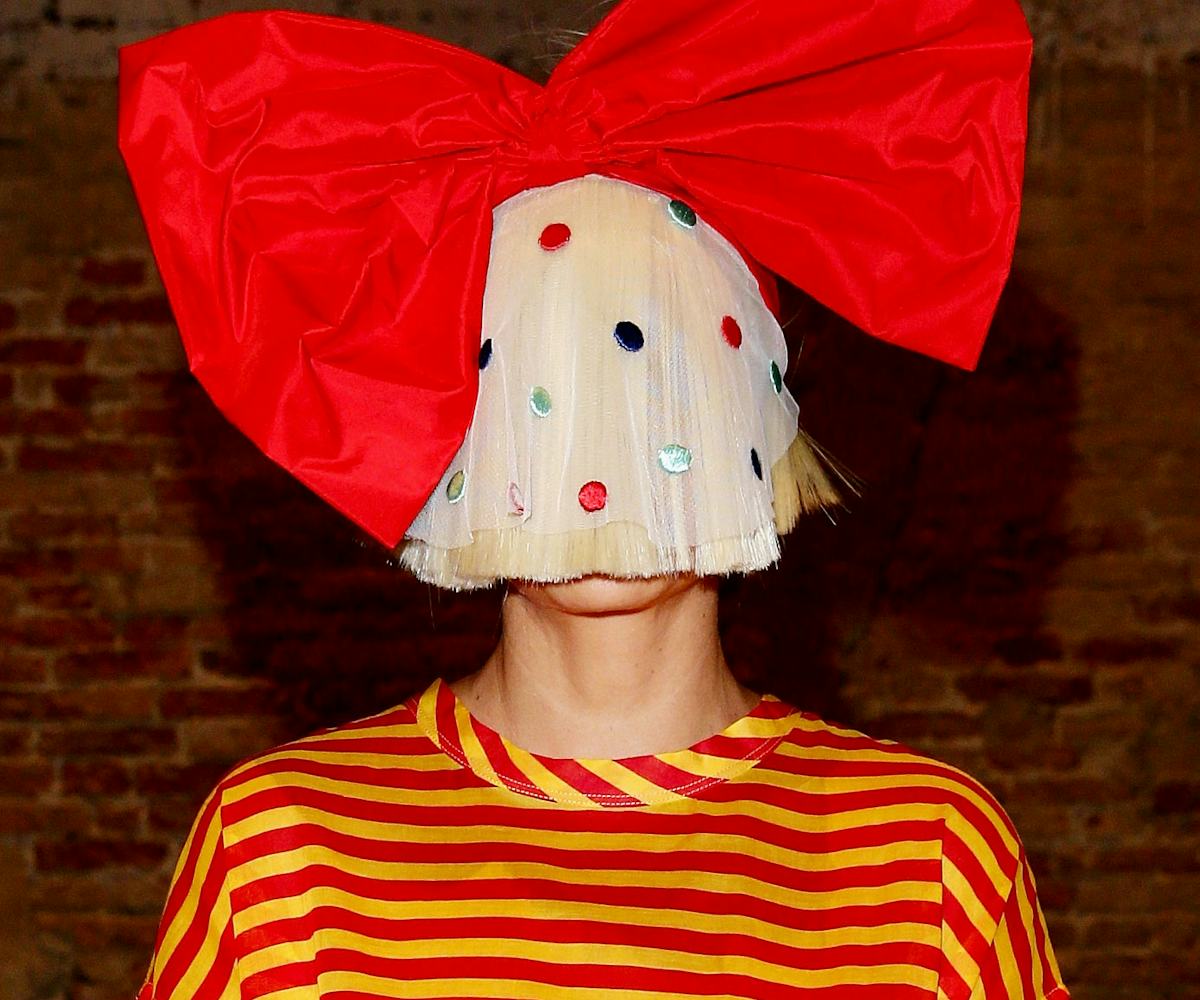 Photo by Frederick M. Brown / Getty images
Sia Went To Writing Camp With Beyoncé + It Sounds Glorious
A summer at camp can be really quite special. Ideally, you pig out on some tubed meets at the weekly cookout, forge some rad friendship bracelets with your bare hands, and ultimately make some new friends. In Sia's case, one of those friends just happens to be Beyoncé. 
In a new interview with Rolling Stone, the songwriter extraordinaire explained what it's like collaborating with Queen Bey. "The process is like a writing camp, essentially. She flies us all in and puts us all up," she said. "We all live in a house together — like five producers and five topline writers. She visits each room and will contribute and let us know what she's feeling and what she's not feeling. Lyrically, melodically, anything. She's very Frankenstein when she comes to songs. She'll say, 'I like the verse from that. I like the pre-chorus from that. Can you try mixing it with that?'"
Sia has long been one of the most prolific songwriters in the game, having crafted some of the biggest hits of the last decade sung by the likes of Rihanna, and most recently Adele. "She's extremely talented, so it was really easy," Sia said of her time working on Adele's monster album 25. "It's funny because both of us are quite dominant because we are both skillful at our jobs of songwriting or singing."
"It was a very interesting process working with her because I felt insecure because I didn't want to dominate because it's clear to me that she's the dominant party," Sia added. "When I work with artists, I basically check my ego at the door and I become their bitch, and I'm completely comfortable in that role. Sometimes I'll steamroll them, and I'll realize I'm doing it. Because I'm so fast, for me, it's all channels. Words come out and it's just like, 'bluh.' It comes out, and I'll just write the lyrics. I don't overthink it."
Sia also revealed that her writing sessions with Katy Perry didn't go as planned. "I actually quit within the first hour of our first session," she said. "I was like, 'Can we both agree this doesn't work? Like our whole songwriting dynamic?' And she was like, 'I love it. It's like a puzzle to me. It's like a crossword.' And I was like, 'But this is boring for me. The analysis is totally boring for me. It feels like the enemy of creativity."
But the interview's biggest nugget came when Sia dropped a hint that Beyoncé is definitely working on "something." Looks like camp is officially back in session.
Read the rest of Sia's revealing interview here.