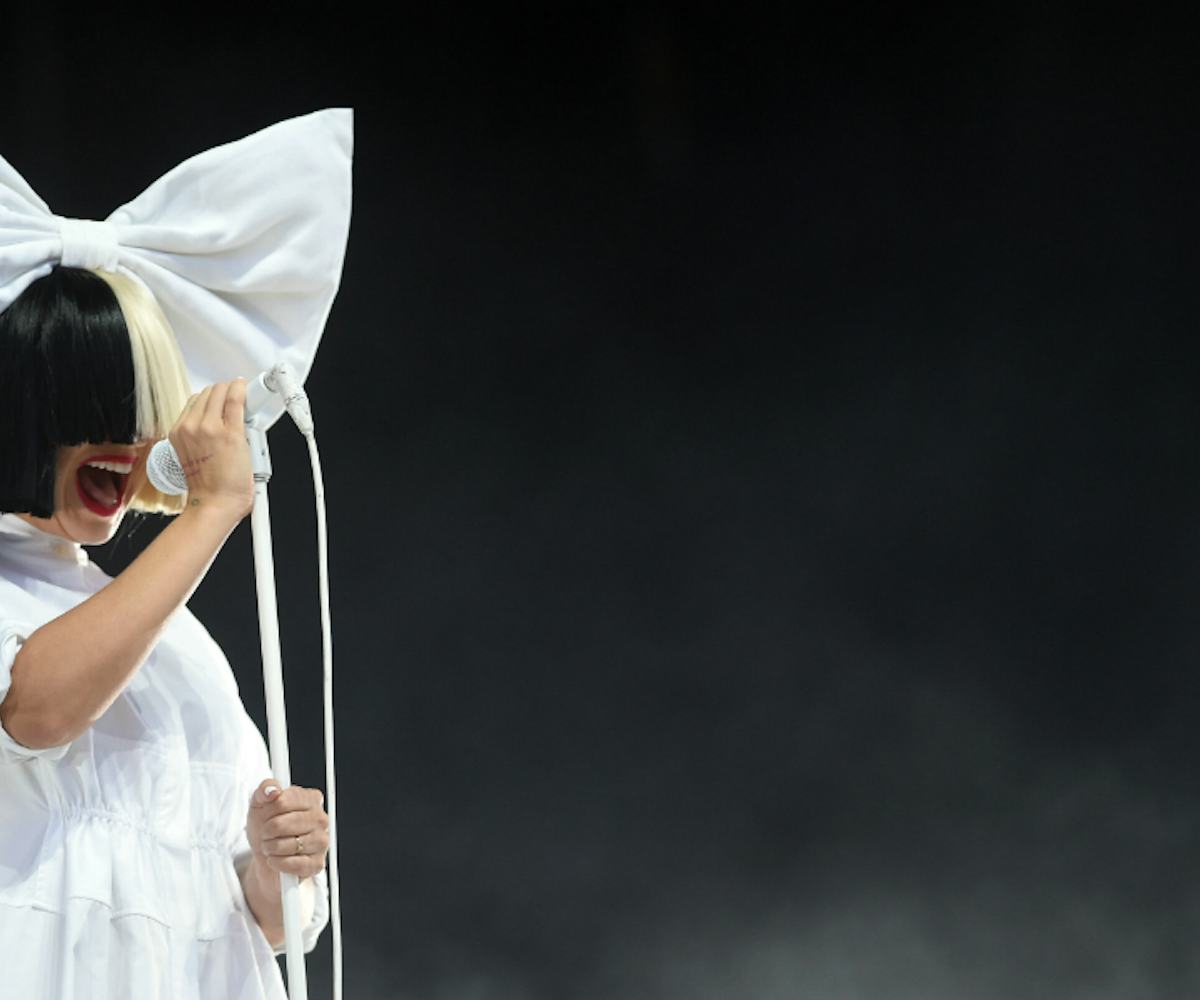 Photo by Stuart C. Wilson/Getty Images
An Encounter With Donald Trump Gave Sia "Crazy Diarrhea"
Was it the stench of his foul politics?
Sia has big releases ahead of her, including the debut album of supergroup LSD, which she formed along with Diplo and Labrinth, as well as her first feature-length film, Music, starring Dance Moms alum Maddie Ziegler. Recently, the singer-songwriter sat down with Rolling Stone to discuss these projects, as well as her struggles with alcoholism, mental illness, and a chance encounter with the now-POTUS. 
Her rise to fame was marked by being the first performer invited to perform on Saturday Night Live three times in one year, one of which was hosted by Donald Trump. The singer was less than excited to be in close proximity with the then-presidential candidate, but could not steer clear when he approached her on the way back to her dressing room: 
"We've got to get a photo!" Trump said. Lurking behind him was Ivanka, camera in hand. Sia froze. A self-described co-dependent, Sia lives in fear of hurting people's feelings. On the other hand, she could imagine the outrage over a photo of her and Trump, arms around each other, plastering the Internet. And so she managed to meekly reply, "Actually, do you mind if we don't? I have a lot of queer and Mexican fans, and I don't want them to think that I support your views." After a beat, he said, "Oh, no problem. Then don't." He didn't seem angry or hurt in the slightest. "It was as if he viewed me as protecting my brand," says Sia. "He respected that."
While the singer escaped the nightmare situation, it was not without consequences. "I was like, 'Thank you so much,' " she recalls, "and then I went into my dressing room and had crazy diarrhea."
Personally, I'd take a stomach virus over a selfie with Trump any day.