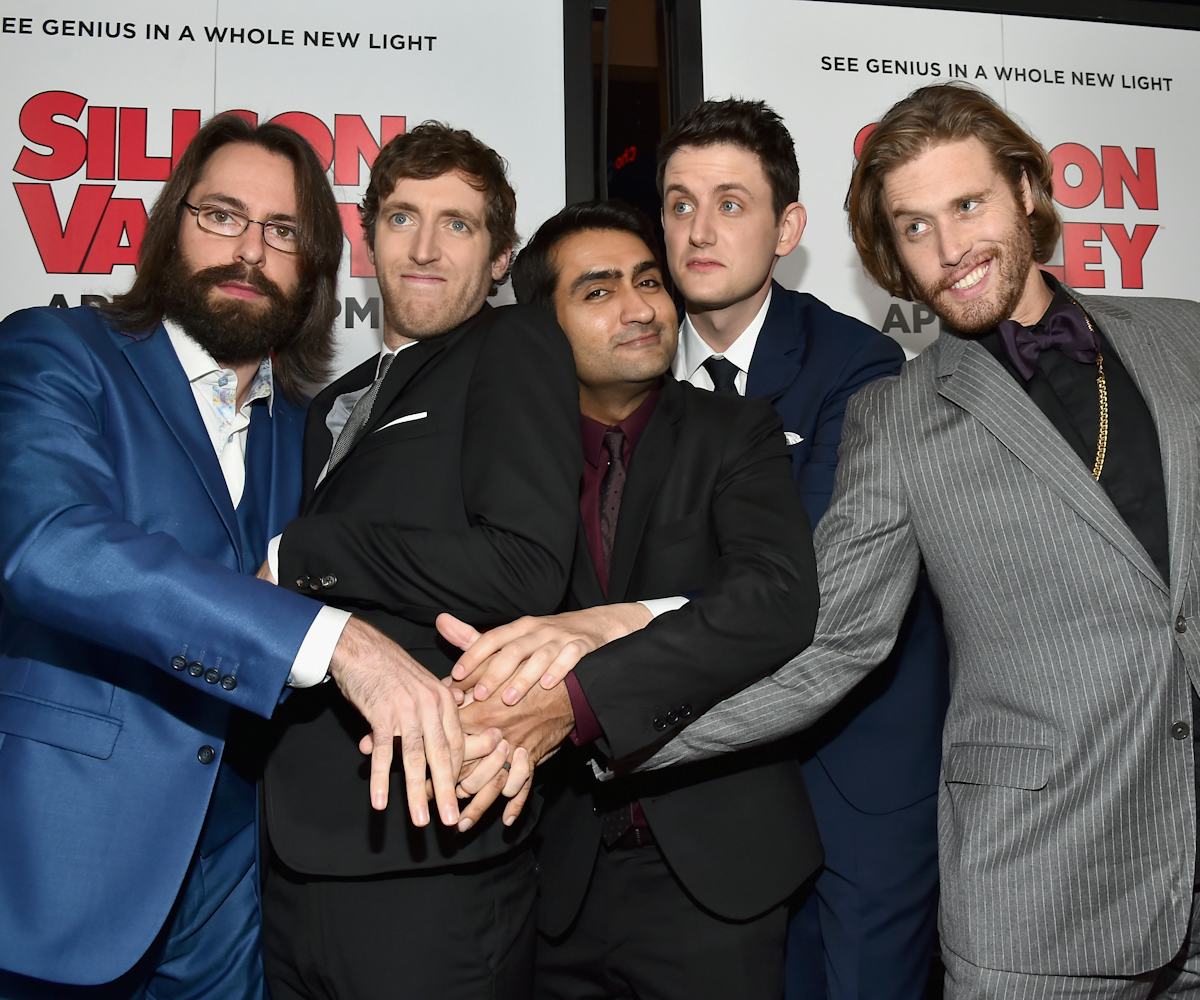 Photo by Alberto E. Rodriguez / Getty Images
The Men Of 'Silicon Valley' Explain Mansplaining In New Trailer
"There's something called mansplaining. Ladies, have you heard about this?"
Approaching uncharted mansplaining territory, Erlich (played by T.J. Miller) takes on the challenge of mansplaining the concept of mansplaining in the latest trailer for the fourth season of Silicon Valley, HBO's hit comedy inspired by the tech industry. The rest of the gang is back to their usual antics, too, although the show's protagonist, Richard (Thomas Middleditch), seems to be going through a bit of a career change as the motley crew of start-up nerds reunites. Check out the trailer, below:
In the teaser, Richard reveals his plan to start "a new internet" after quitting—or being bamboozled out of—his old gig. The other members of Pied Piper, including Gavin (Matt Ross), Jared (Zach Woods), Gilfoyle (Martin Starr), and Dinesh (Kumail Nanjiani), seem to be returning as well.
The trailer also announces the debut of Haley Joel Osment, who is set to play a key figure in the tech biz in multiple episodes of the new season, according to Entertainment Weekly. It may take a few repeat viewings of the sneak peek before you figure out which one is Osment, though–he's looking a bit different from the way most of us remember him in The Sixth Sense.
Seasons two and three of Silicon Valley had notably received a coveted 100 percent score on review aggregation site Rotten Tomatoes, so expectations are high for the program's return.
Silicon Valley season four will debut on HBO on April 23.