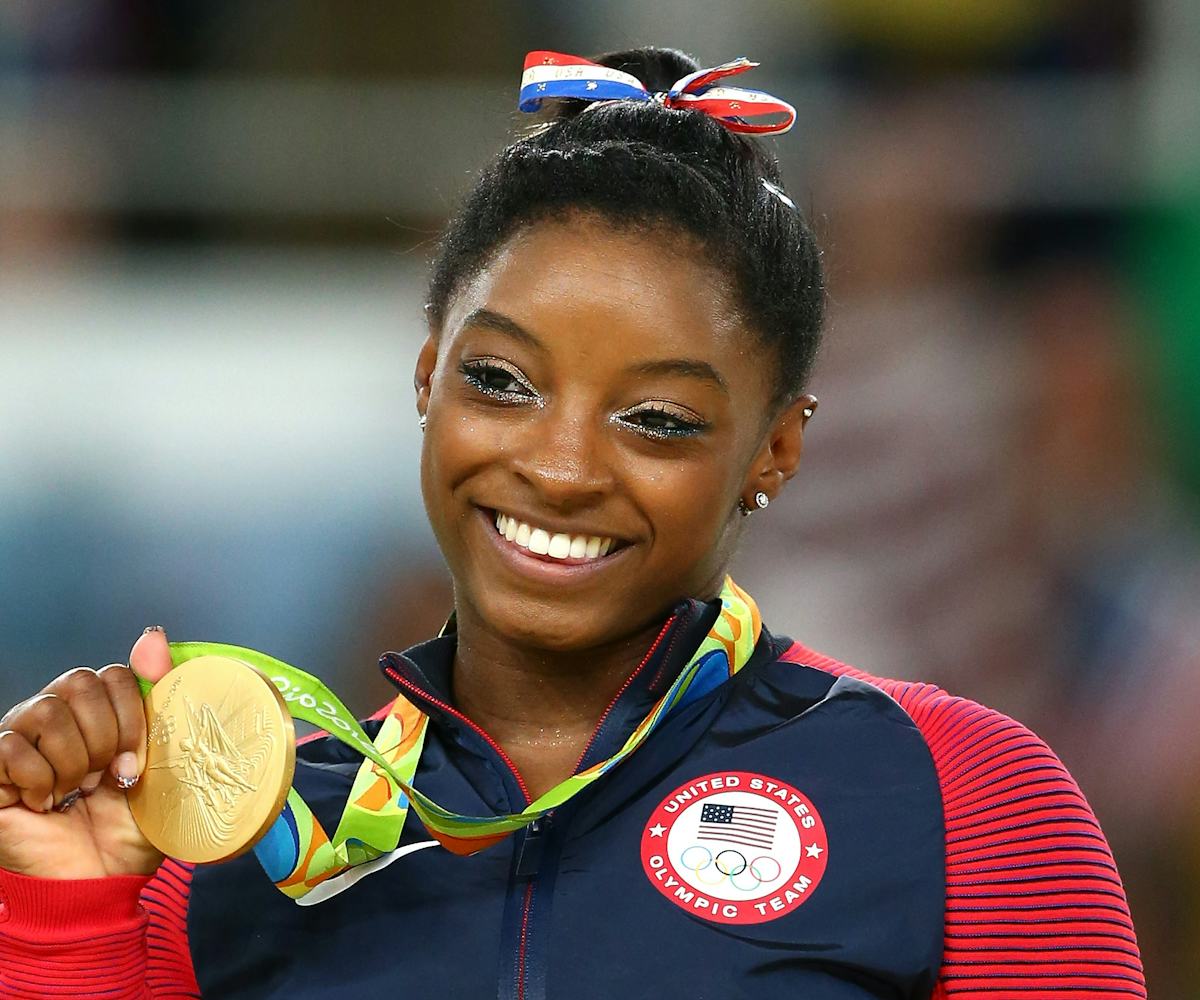 Photo by Alex Livesey/Getty Images
Zac Efron Fangirling Over Simone Biles Is Gold
"He kissed me on the cheek just letting y'all know"
Simone Biles is well on her way to cementing her legacy as one of the greatest Olympians of her generation. Today, the gymnast closed out her run in Rio by winning her fourth gold medal for the floor exercise. As if the experience couldn't get any better, the 19-year-old also had a private meet-and-greet with one of her biggest fans: Zac Efron.
The montage of photos is pretty adorable. She covered all of the angles with a selfie, shots featuring a peace sign and Efron hoisting Biles on his shoulder, and a standard snapshot. 
Biles also shared a video of Efron sneaking a kiss on her cheek—her candid reaction is to laugh, which is honestly what almost anyone in her position would do. You can't help but smile after you've looked at all of this footage, it's too cute! We know that he's an actor, but there's no faking this level of admiration.
Biles is truly living her best life, and we couldn't be happier for her.