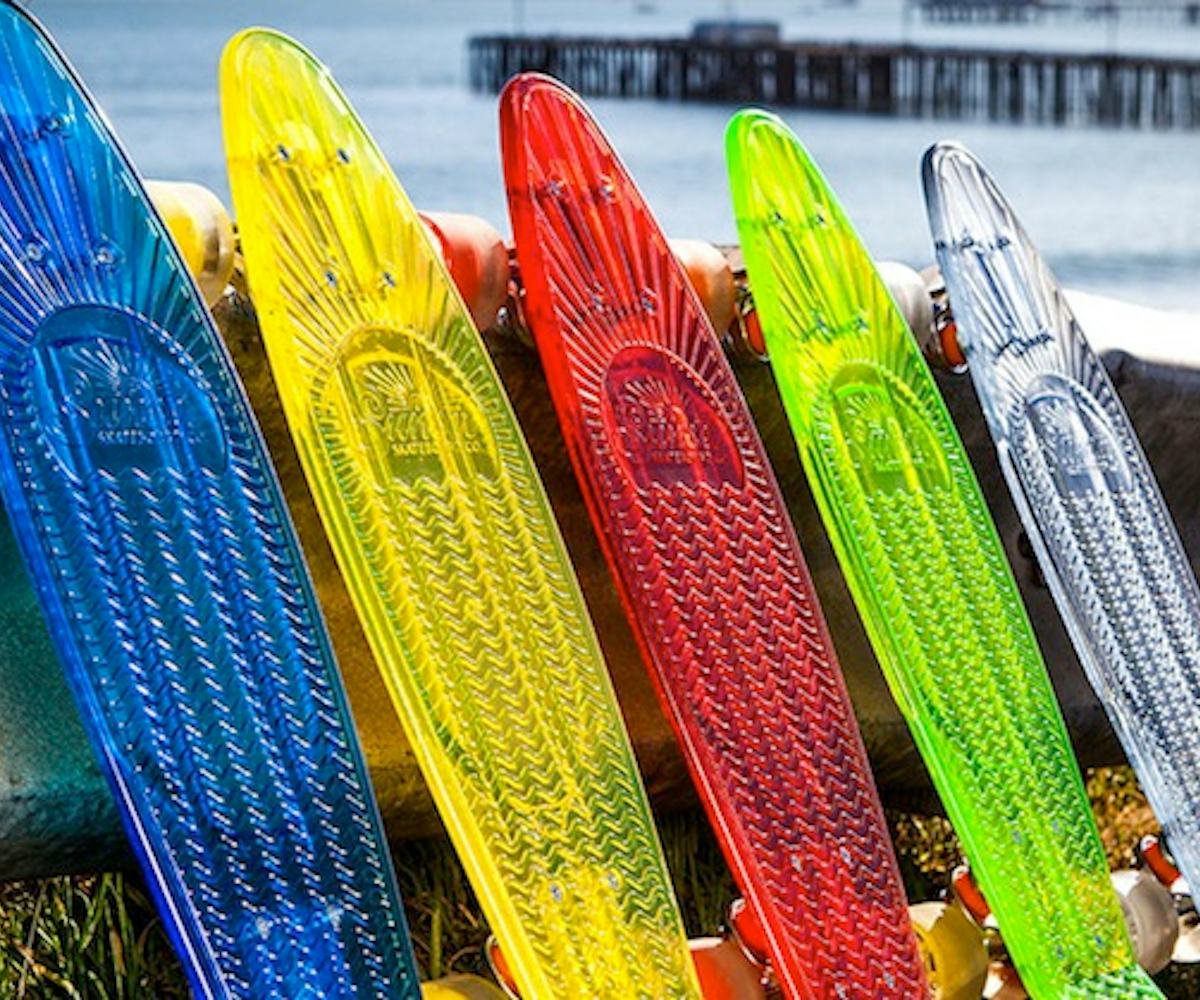 light up your life
hit the road, jack, in some light-up wheels.
We definitely don't have to tell you twice that LED light clothing goes far,far beyond those light-up Stride Rite sneakers you used to wear in elementary school. These days you can find it everywhere, from Katy Perry's 2010 Met Gala dress to your makeup. And thanks to Sunset Skateboards, the trend has hit the streets.
The California-based brand has been rolling out skateboards and clothing for years now, but they've officially taken it to the next level with a new collection of decks featuring LED wheels. This means not only can you ride at night more easily (although we recommend only experienced skaters try this) but it looks awesome, too.
Available in nine different options–including pink, yellow, and the bright "Alien" green– consider these skateboards the newest way to light up your life…and the road. Buy them for $99.99 here.