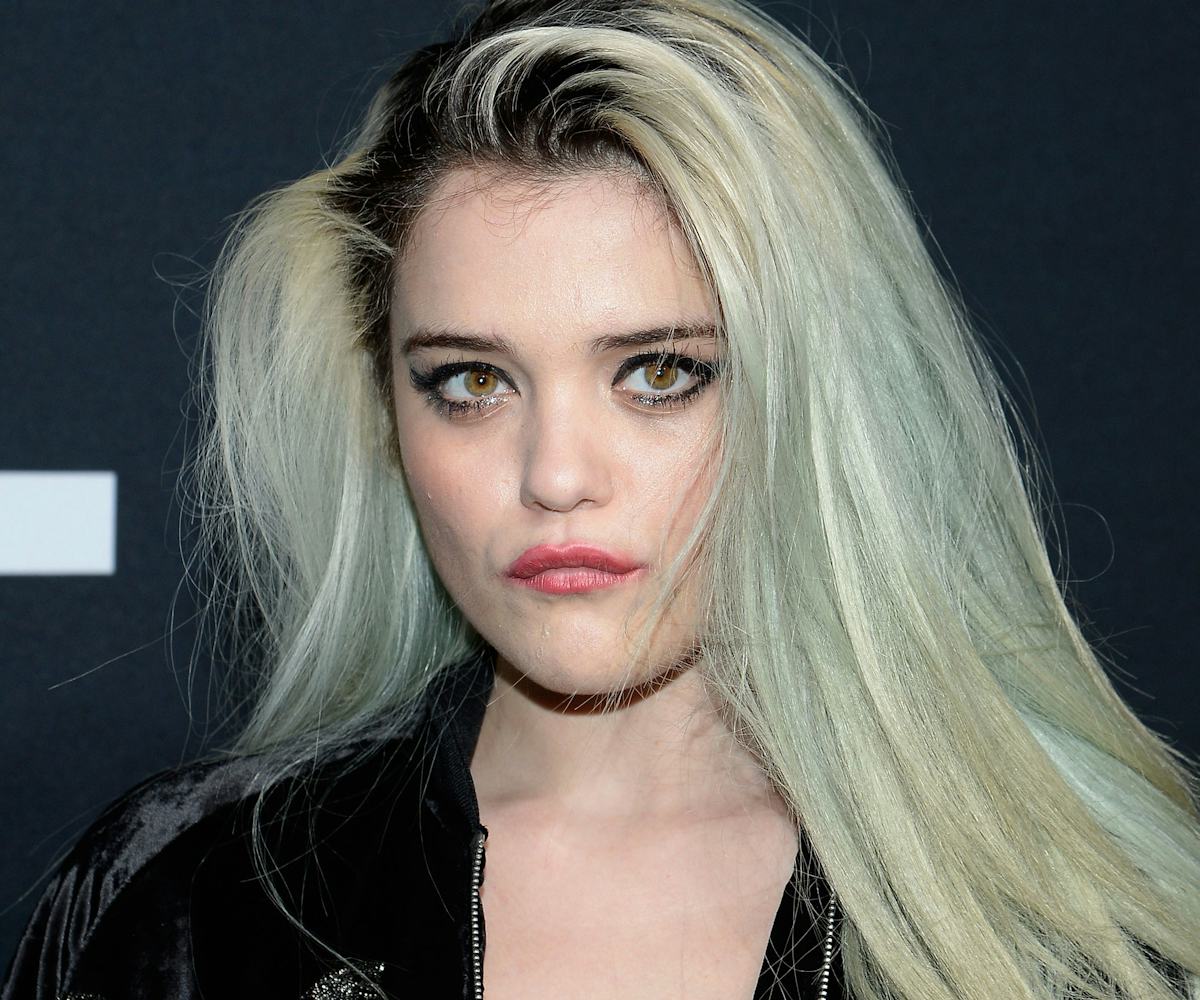 Photo by Kevork Djansezian/Getty Images
Sky Ferreira Talks About Being "Too Real" For The Industry
and how it's not cut out for a "hard feeler"
Over the past few years, it's felt like everyone's favorite alternative pop star Sky Ferreira fell off track. Lately, Ferreira has been so busy collaborating with artists like Primal Scream and her boyfriend's band DIIV that we almost forgot that she's way overdue to release her forthcoming album Masochism. This afternoon, Dazed revealed Ferreira as the last cover star for their big 100th issue. In the interview, Ferreira opened up about her experience in the music industry as a "hard feeler," specifically with her woes with her record label and how she's felt like she was set up to be a disappointment.
"I've learned a lot about myself and my own self-value," said Ferreira. "Before, in order to feel good about anything there had to be some kind of struggle, a painful way to get to it, otherwise I felt I didn't really deserve it. Which is a really fucked up way of thinking." This is when she realized that she identified as a masochist. "For a while it was like, 'If it doesn't hurt then it's not real.' That is honestly how I felt," she added.
The lack of promotion surrounding her debut album Night Time My Time was a frustrating experience, but this time around Ferreira claims that she doesn't have to "battle it out." As for the hold-up on Masochism? It's expected to come out this summer, but Ferreira compared her situation to that of another artist we've been waiting on forever—Frank Ocean.
"[He] is an artist I truly relate to in terms of his mentality, he's not going to put something out unless he wants to," she said. "It's like, do people wanna hear an album that's good [and on time] or do they want to hear an actual Frank Ocean album? I want to hear something that's 100 percent Frank Ocean for real. I don't care when it comes out."
So there you have it! Oh, and as far as her relationship with Zachary Cole Smith is concerned (it wasn't really touched on), writer Dean Mayo Davies summed it up pretty well: "The truth is, no one knows but them." 
"I am very loyal and I do get invested in things, no matter what," said Ferreira. "People think vulnerability or being sensitive is being weak. [But] maybe I do feel a little 'extra' than most people. Maybe I am a bit more intense."