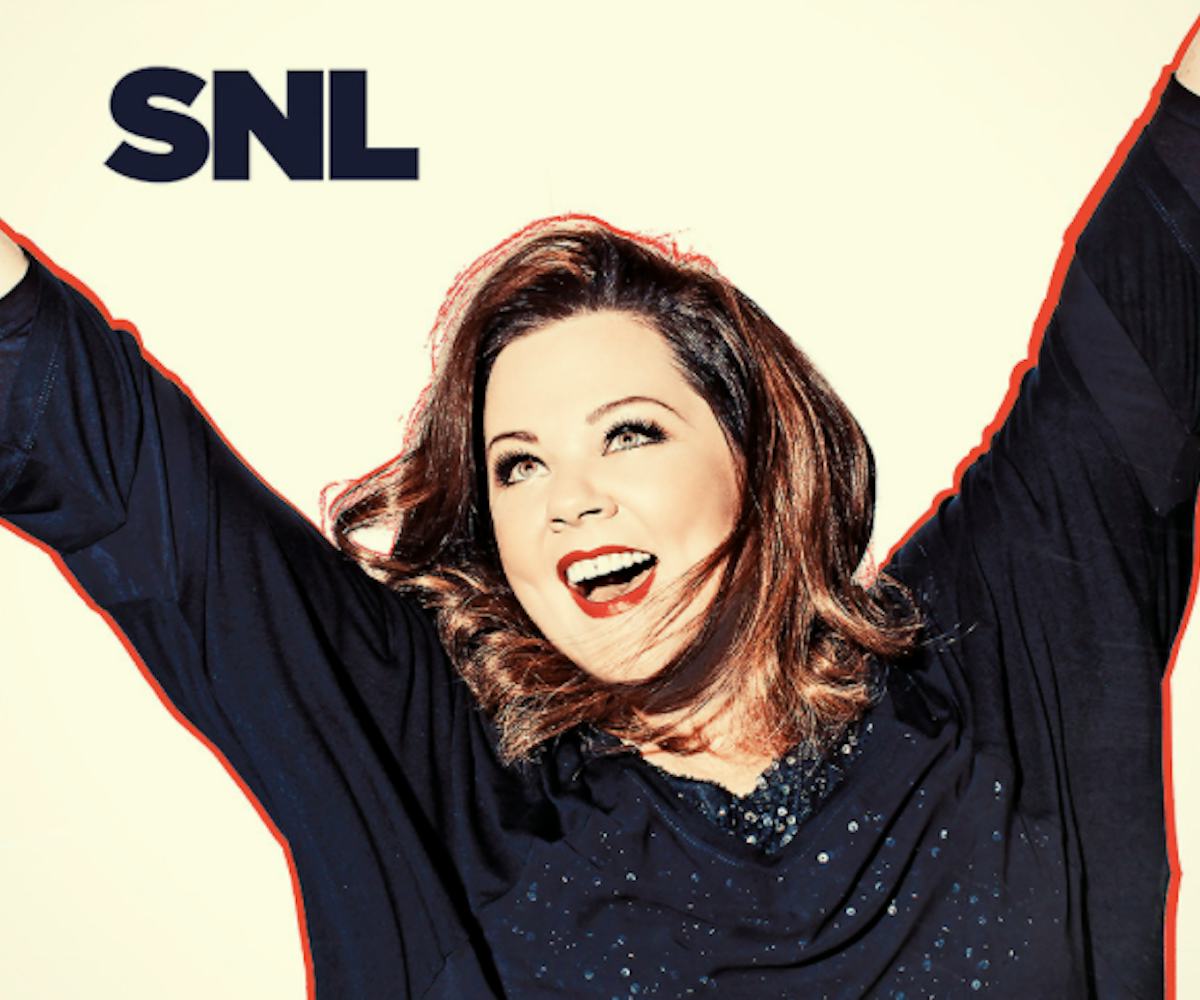 Photo courtesy of NBC
'SNL's' Final Four Hosts Of The Season Are So Major
Fallon, Pine, McCarthy, Johnson
Saturday Night Live plans to end one of its most galvanizing seasons with a bang. NBC's beloved sketch comedy show announced their final four hosts of season 42, and, well, get ready. Jimmy Fallon will host on April 15, followed by Chris Pine on May 6. Then Melissa McCarthy will handle hosting duties on May 13, followed by Dwayne Johnson, who'll cap off the season on May 20. 
Not only that, but the show will broadcast live in all four time zones for the first time ever. "SNL—enjoying its most popular season in two decades—is part of the national conversation, and we thought it would be a great idea to broadcast to the west and mountain time zones live at the same time it's being seen in the east and central time zones," said Robert Greenblatt, chairman of NBC Entertainment. "That way, everyone is in on the joke at the same time. Kudos to Lorne Michaels, the producers and cast for making SNL one of the most relevant and anticipated shows in the zeitgeist."
There's no question that the show's newfound relevance is directly tied to the rise of Donald Trump, so expect SNL to go heavy on the Trump jokes in its final stretch. That means McCarthy will likely reprise her Sean Spicer impression, Fallon will probably address his softball interview with candidate Trump, and Johnson will charm your pants off. 
The final four episodes will air on NBC at 11:30pm ET, 10:30pm CT, 9:30pm MT, and 8:30pm PT.