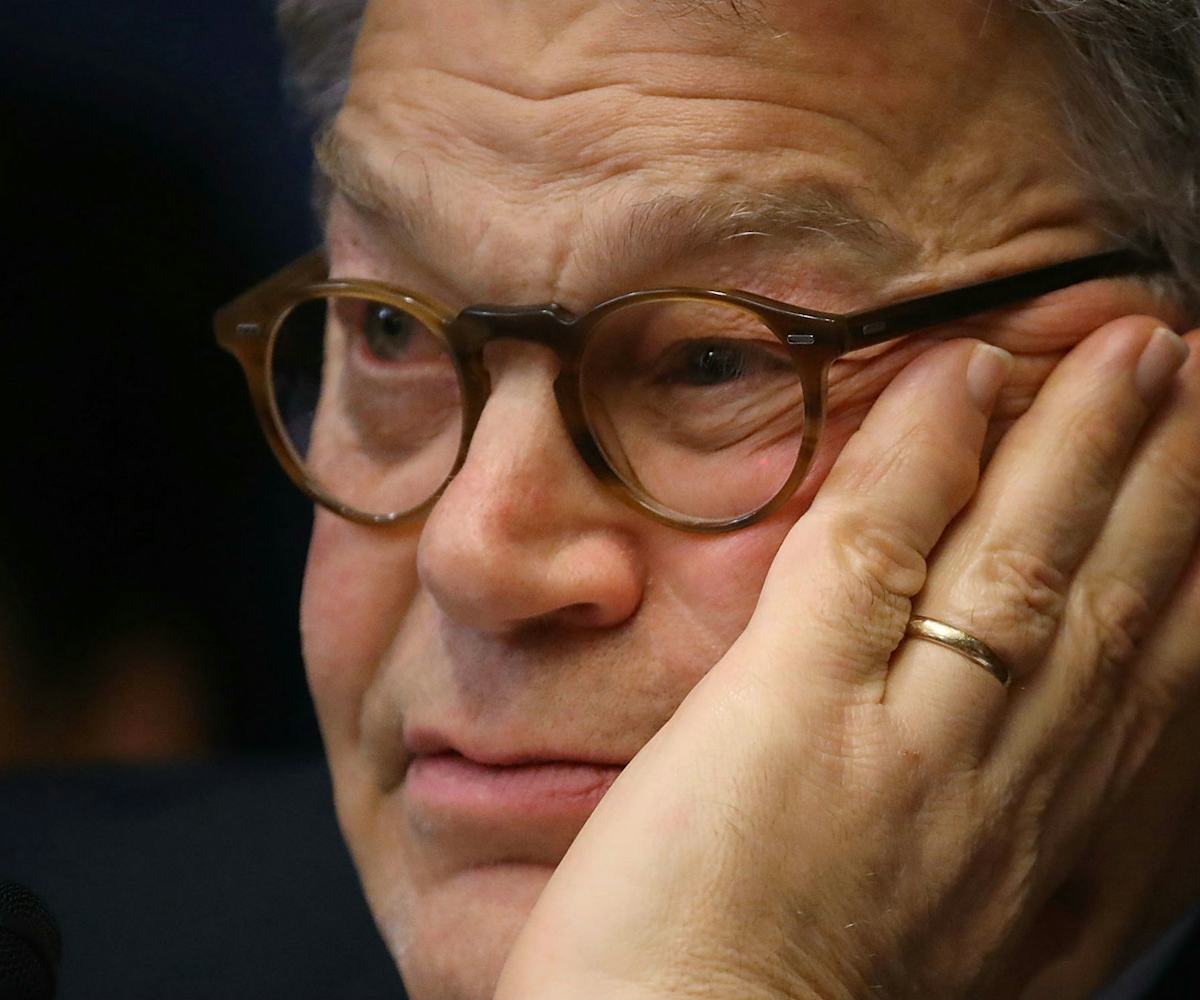 Photo by Joe Raedle/Getty Images.
36 'SNL' Women Write Statement Defending Al Franken
Women who previously worked with Senator Al Franken on Saturday Night Live are stepping out to support him in light of recent sexual misconduct allegations.
In a statement released Tuesday morning, the 36 former SNL staff members write that they feel "compelled to stand up for Al Franken, whom we have all had the pleasure of working with over the years on Saturday Night Live (SNL)." The statement makes clear that they understand what he did was "stupid and foolish" and that it was appropriate for him to apologize. But—because there's always a but—he never harassed any of them so, therefore, he's still a decent guy. That part reads:
In our experience, we know Al as a devoted and dedicated family man, a wonderful comedic performer, and an honorable public servant. That is why we are moved to quickly and directly affirm that after years of working with him, we would like to acknowledge that not one of us ever experienced any inappropriate behavior; and mention our sincere appreciation that he treated each of us with the utmost respect and regard.
It then goes on to list all of the women's names in full, their titles, and the years they worked on the show. It includes everyone from production assistants to script coordinators, some of whom worked on the show as long ago as 1975. This is to say that many of the women who signed this statement probably won't be familiar to many people today. Which also means your favorites—Leslie Jones, Kate McKinnon, Kristen Wiig, Amy Poehler, Aidy Bryant, Maya Rudolph—are not involved and are definitely not co-authors of this statement.   
If you're getting a feeling of déjà vu from this statement, that's probably because you're remembering the similar one Lena Dunham and Jenni Konner released last weekend defending Girls writer Murray Miller who was accused of sexually assaulting actress Auroroa Perrineau. The following day, Dunham backtracked and apologized for said statement. No word yet on whether the SNL staff members will pull a similar sorry. But let this serve as a reminder: Just because someone doesn't harass you, doesn't mean he isn't harassing others.