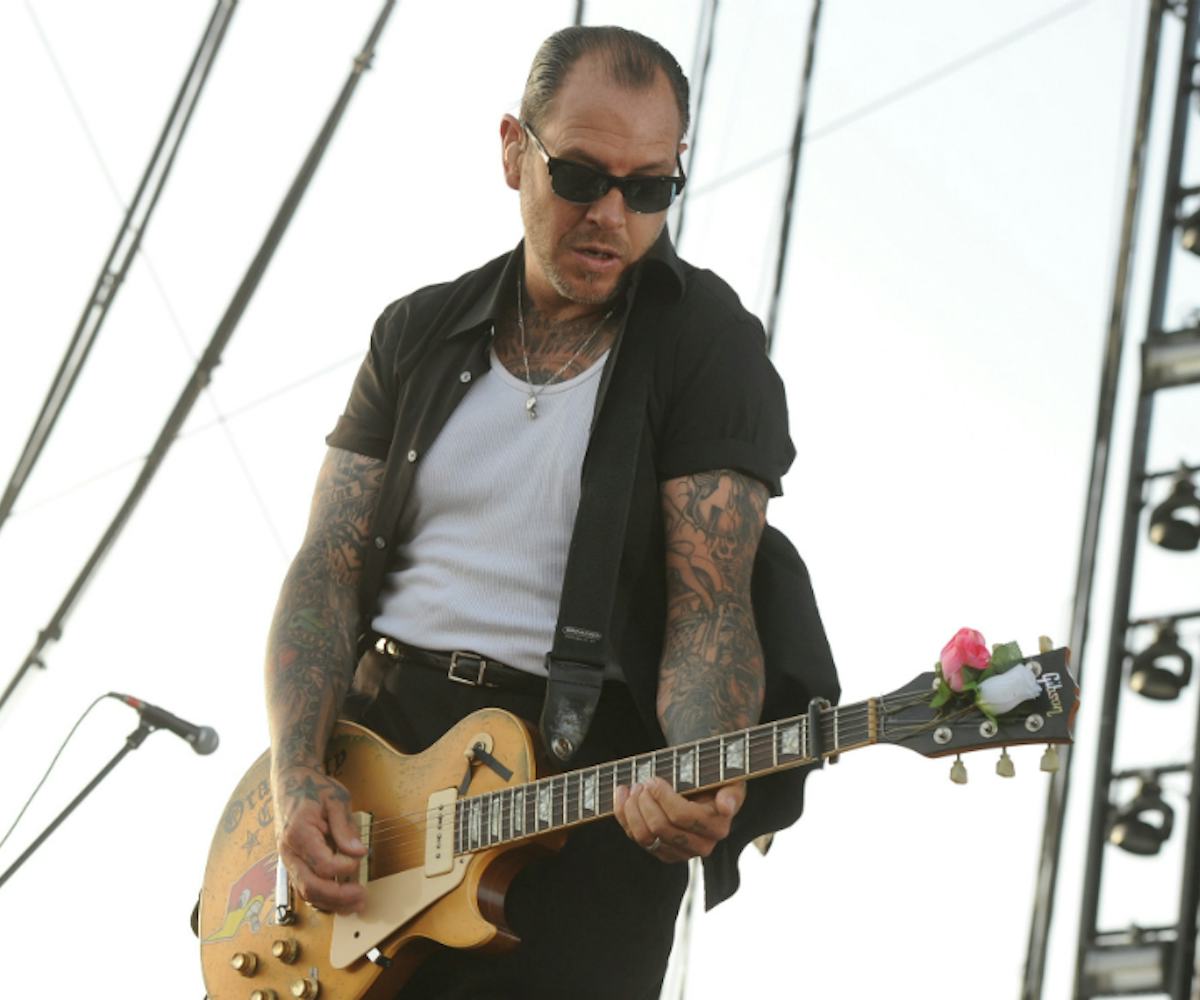 Photo by Kevin Winter/Getty Images
This Punk Singer Who Punched A Trump Supporter Is My New Hero
Things got heated at a Social Distortion concert this past July. In the middle of the band's set, frontman Mike Ness gave an impassioned speech against the current POTUS. Even though punks disowned Nazis way back in the '80s, Trump supporters still think the scene is theirs from time to time. One such fan, Republican farmer Tim Hildebrand, was offended by Ness speaking his mind and made it known to everyone in the room. "I stood pretty much with my silent protest with my middle finger up for the next two songs," Hildebrand told CBS-13. How edgy.
Ness saw Hildebrand's reaction and responded accordingly. As shown in a fan video, Ness motioned for Hildebrand to come up to the stage. When he didn't, Ness came to him and gifted two shiny black eyes, a split lip, and a concussion (the only perfect accessory to any MAGA hat). Check it out in all its schadenfreude-esque glory here. 
Hildebrand has been quite outspoken about the incident and plans to press charges. "If [Ness] wants to have a talk someday, man to man, I would love that but he would have to not be a child about it," said the guy that decided to pout and flip the bird because a singer said something he didn't like.