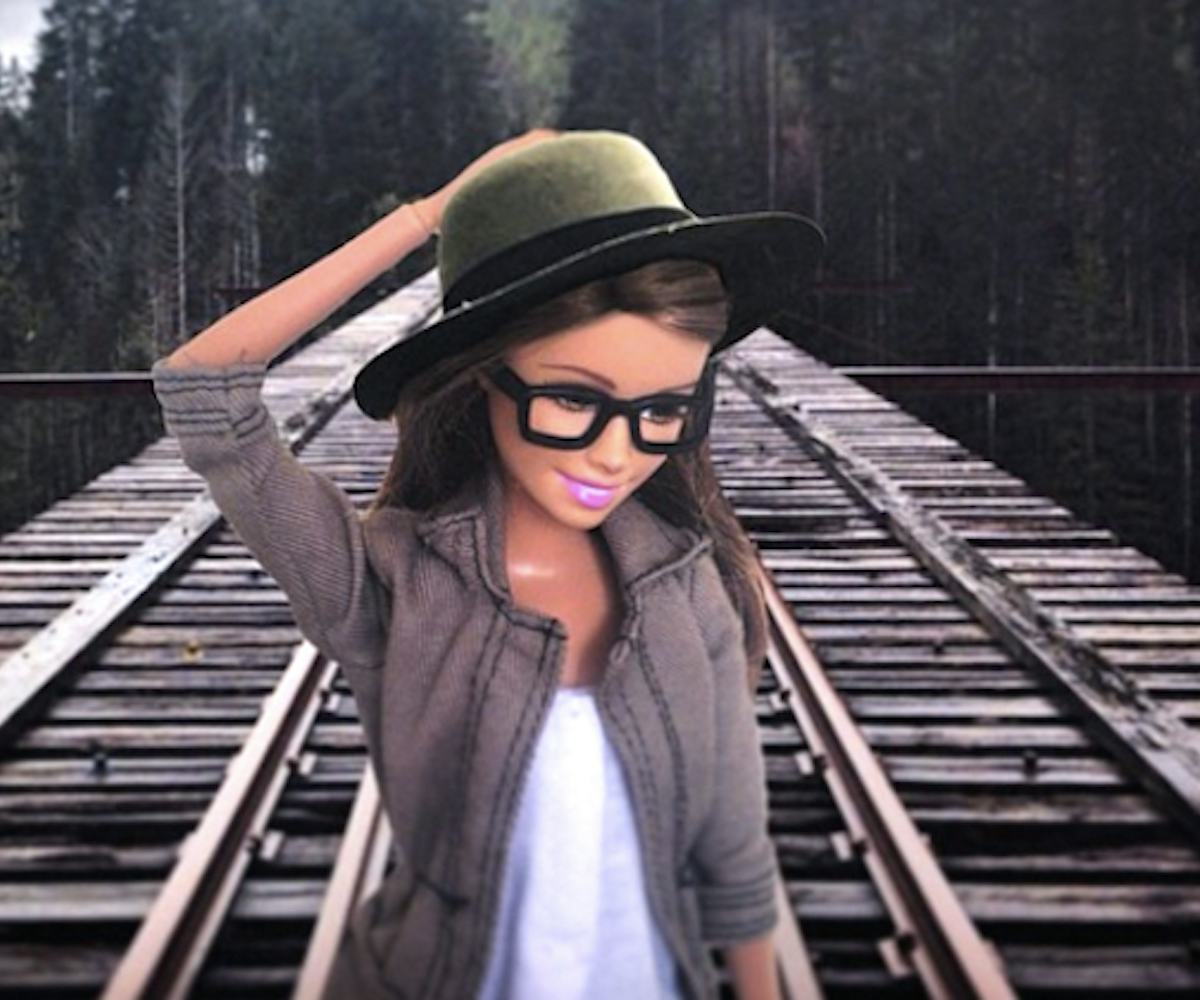 Image Via Instagram/SocialityBarbie
Her Work Complete, Hipster Barbie Quits Instagram
#blessed #authentic #namaste
If every rose has its thorn, consider this a tiny, little poke. SocialityBarbie, the trenchant, hilarious, and unquestionably stylish Instagram character also known as "Hipster Barbie" has packed up her Pendleton goods and sunnies and left Instagram. 
A much-needed commentary on the trend of presenting seemingly perfect, aspirational lives via the social-networking platform, the account operated for some six months, never revealing the name of the brilliant mind behind it all. Now, that creator, wedding photographer Darby Cisneros, has stepped out of the shadows to announce its demise and explain why in the statement below.
Hey guys, my name is Darby Cisneros and I am the creator of SocalityBarbie. I just wanted to introduce myself and thank all of you for enjoying this account. I started SB as a way to poke fun at all the Instagram trends that I thought were ridiculous. Never in 1 million years did I think it would receive the amount of attention that it did but because of that it has open the door to a lot of great discussions like: how we choose to present ourselves online, the insane lengths many of us go to to create the perfect Instagram life, and calling into question our authenticity and motives. It's been a blast running this account but I believe SB's work here is done. I will be leaving this account open for a while for people still want to look through and enjoy it. Again, thank you for following along. If anyone has any questions or just want to say hi feel free to email me at socalitybarbie gmail.com #RIP (account NOT for sale)
No joke, SocialityBarbie was the right thing at the right time, particularly considering the stress perfect Instagram lifestyles have apparently been causing some people. It will be missed, not only because it was a valuable commentary on issues of appearance and living through social media, but because it was darn funny.
Peace out, SocialityBarbie. We were #blessed to have known you.
(Via The Cut)