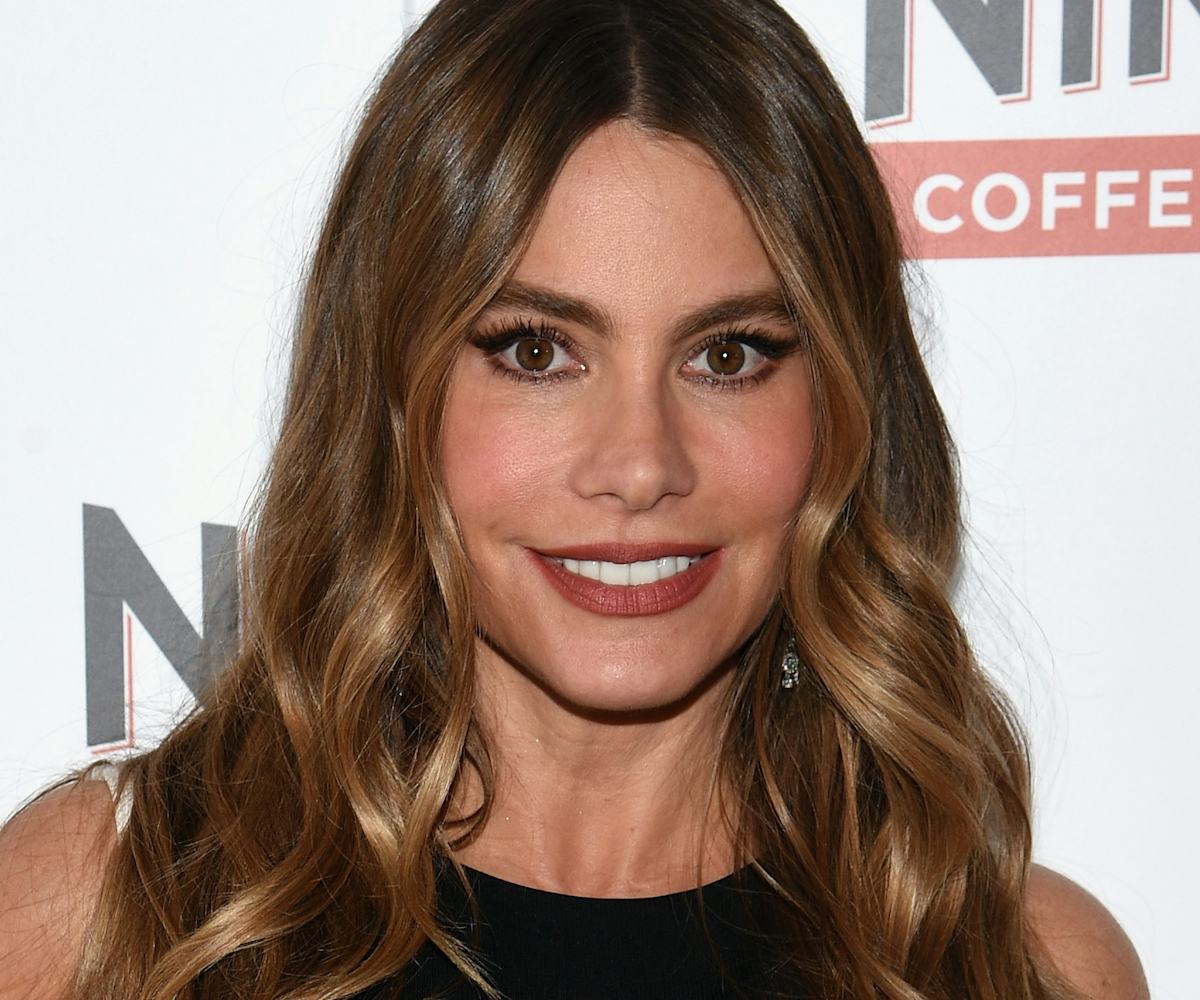 Photo by : Dimitrios Kambouris / : Getty images
Sofia Vergara Responds To Bill Cosby Rumors After Creepy Interview Surfaces
Sofia Vergara is finally speaking out.
By now you've probably seen the controversial video that surfaced recently, of a 2003 interview Vergara did with Bill Cosby while he was guest hosting The Late Show in place of David Letterman. The video, in which Cosby openly flirts with Vergara, didn't cause a stir when it initially aired over a decade ago, despite the host telling Vergara that her dress made him "feel excited." But because of what we know about the man now, the video takes on a disturbing new context.
The Colombian radio show El Candela even went so far as suggesting that Vergara may have been one of over 50 women who have accused Cosby of sexual assault.
But the Modern Family star isn't having any of it, and took to Twitter to set the record straight. 
"Respect people," she wrote in her native Spanish. "Stop inventing nonsense."
Cosby continues to deny all allegations and no charges have been filed.