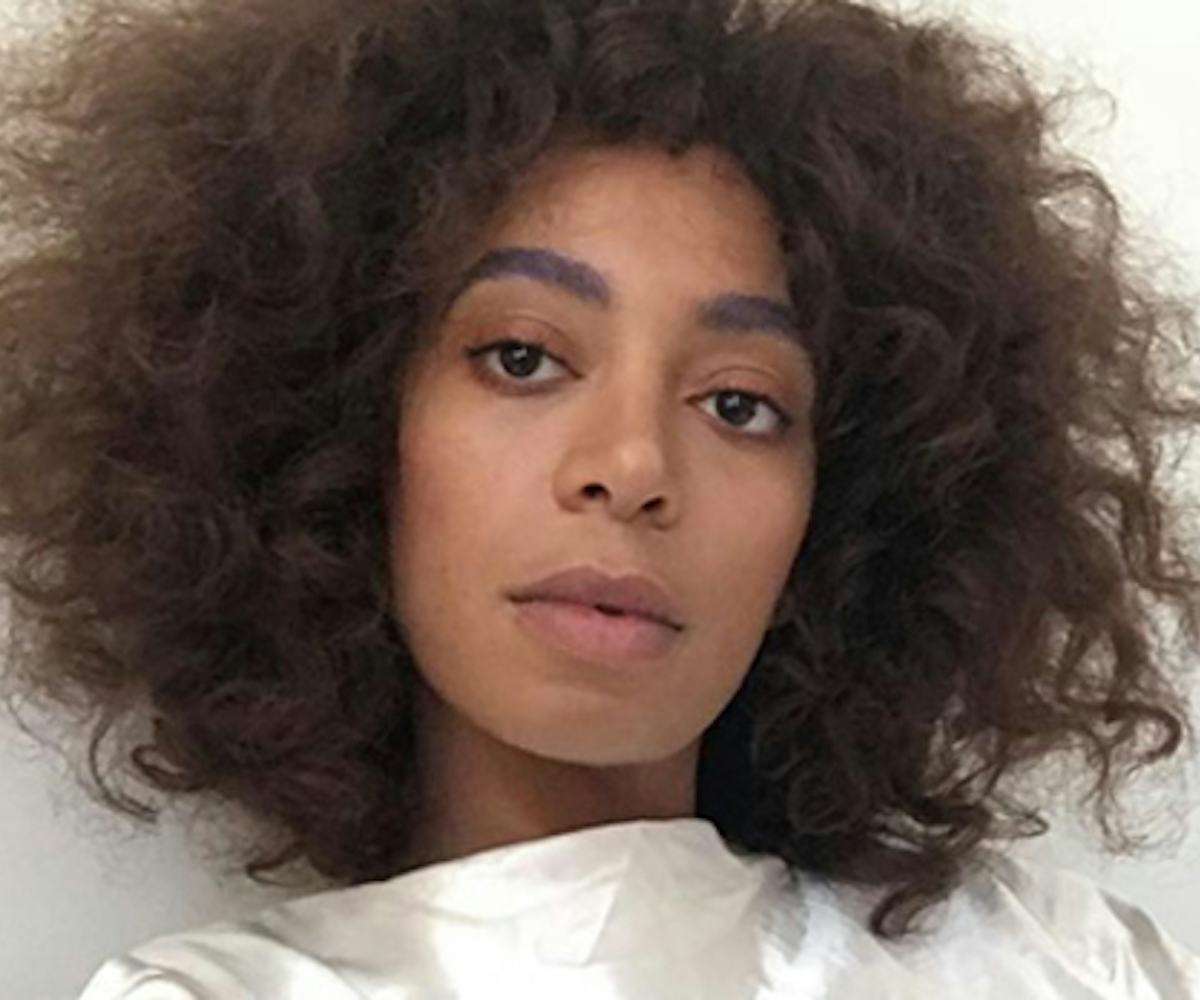 Instagram/@saintrecords
Solange Deletes Twitter To Get Away From "Racist Ugly Ass Fuck Bois"
"Fuck your stale ass bland ass monuments"
After this week's violent white supremacist rally in Charlottesville, Virginia, and after our president essentially took the side of the neo-Nazis, Solange did what any sane person wants to do right now and deleted her Twitter account.
"Deleting my Twitter soon," Solange wrote, "but before I dip, when are we gonna pull up? And what we got to do to get my new hero Takiyah Thompson free?"
Takiyah Thompson is the protestor that's been arrested for helping topple a Confederate statue in Durham, North Carolina. She was charged with participation in a riot with property damage in excess of $1,500, inciting others to riot, and disorderly conduct, according to Dazed. 
After Solange deleted her Twitter, she posted a note to her Instagram story, writing, "Been trying to study myself, been trying to practice self preservation during this time and not give racist ugly ass fuck bois who reek of citronella my energy so I can preserve my spirit to perform this album. Fuck white supremacist(s), fuck nazis, fuck your stale ass bland ass monuments." 
Then, she went on to talk about her 12-year-old son and how these kinds of disgusting displays of racism affect him. "My son's first day of school has been in the midst of seeing these bullshit images that still tell him the system was built to be against him. How mofos supposed to have a fresh start with education, seeing this shit? Thinking about demanding he not be required to take 'American History' because its deep dark rooted ugliness continues to live right now, right before our eyes."