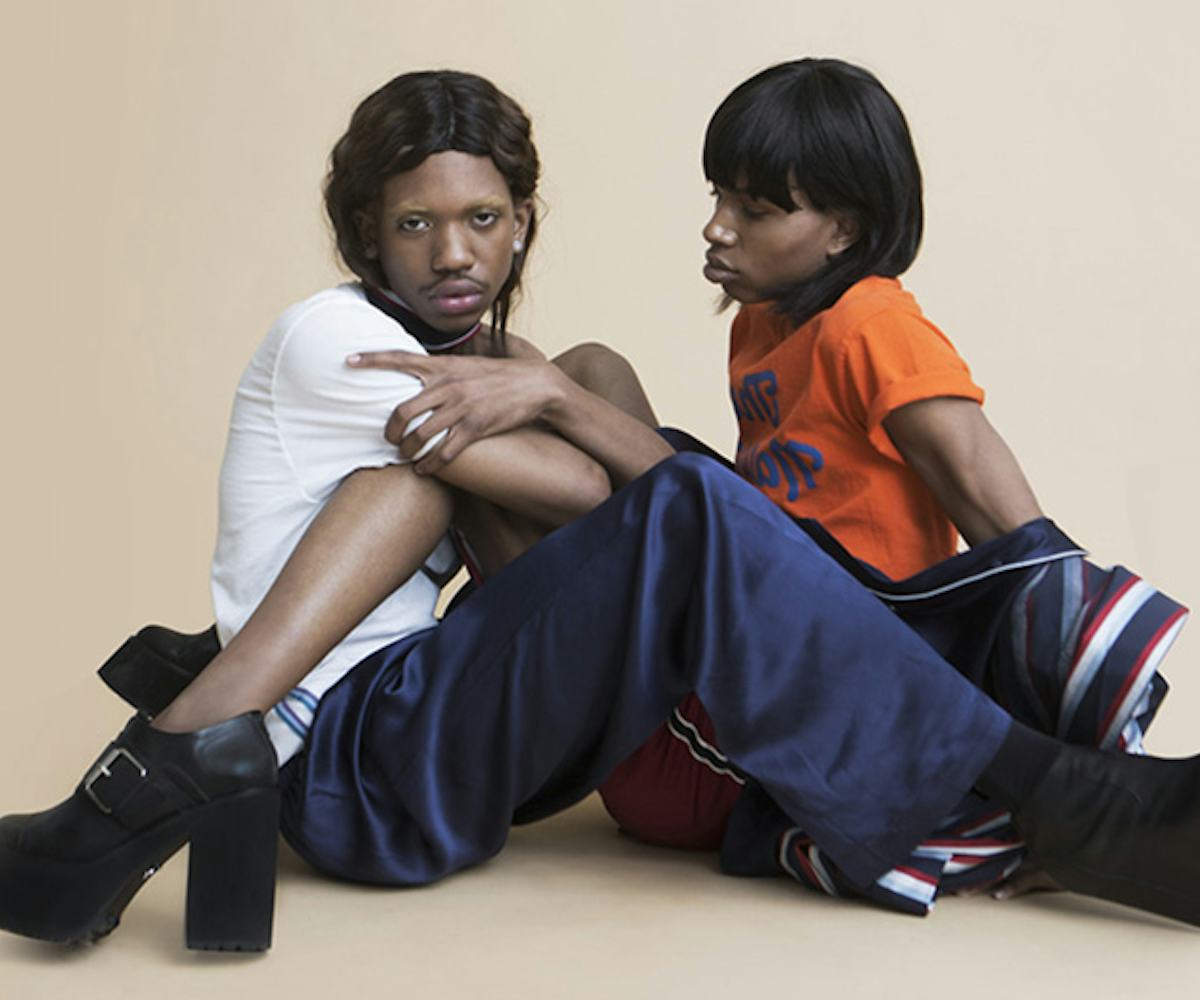 Photo courtesy of SYRO
Solestruck Just Launched Its First-Ever Men's Heels Line
The increased visibility of the gender nonconforming and transgender communities has lit a spark beneath the conversation around gender performance, and how fashion relates to it. The past year has seen a rise in gender-neutral clothing and store layouts that cater toward the need. Solestruck, the online purveyor of sky-high heels and platforms, is now among the Selfridges of the world. 
This week, Solestruck launched SYRO, its first-ever men's collection of heels and platforms. It's a move that challenges the gender binary and questions what it means to design "men's style" and "women's style" footwear. In an email newsletter announcing the new line, Solestruck wrote, "Since 2006, Solestruck has dedicated itself to curating unique footwear from all parts of the world. It's been our joy to serve millions of shoe-lovers from all walks of life, but there is one client we've always wished to do more for." It explained that the brand listened to the comments and emails asking for platforms and heels in larger sizes. "We've ached over the difficulties of persuading our brands to make heels in larger sizes," it said. "And now, finally, we're doing it ourselves." Thus, SYRO was born.
The five-shoe collection features a wedge, chunky creeper heel, a pump, heeled Chelsea boot, and disco platforms. They're all black and range between $140-185. "SYRO is founded on the hope of liberating femme identity," the new brand's site says. It's a mission statement that hits close to home for many—including this author, who has a penchant for platforms but, until now, has had to rock the largest women's sizes out there. Misogyny within the homosexual community has made male feminity out to be something that's looked down upon. The "gay voice" and guys in nail polish or makeup are among a group of men who are unnecessarily othered because of the community's idolization of the masculine form. SYRO takes the male femme oppression and reclaims through femme expression. Fashion, indeed, knows no gender. Talk about a step in the right direction.
SYRO shoes are available for pre-sale now.