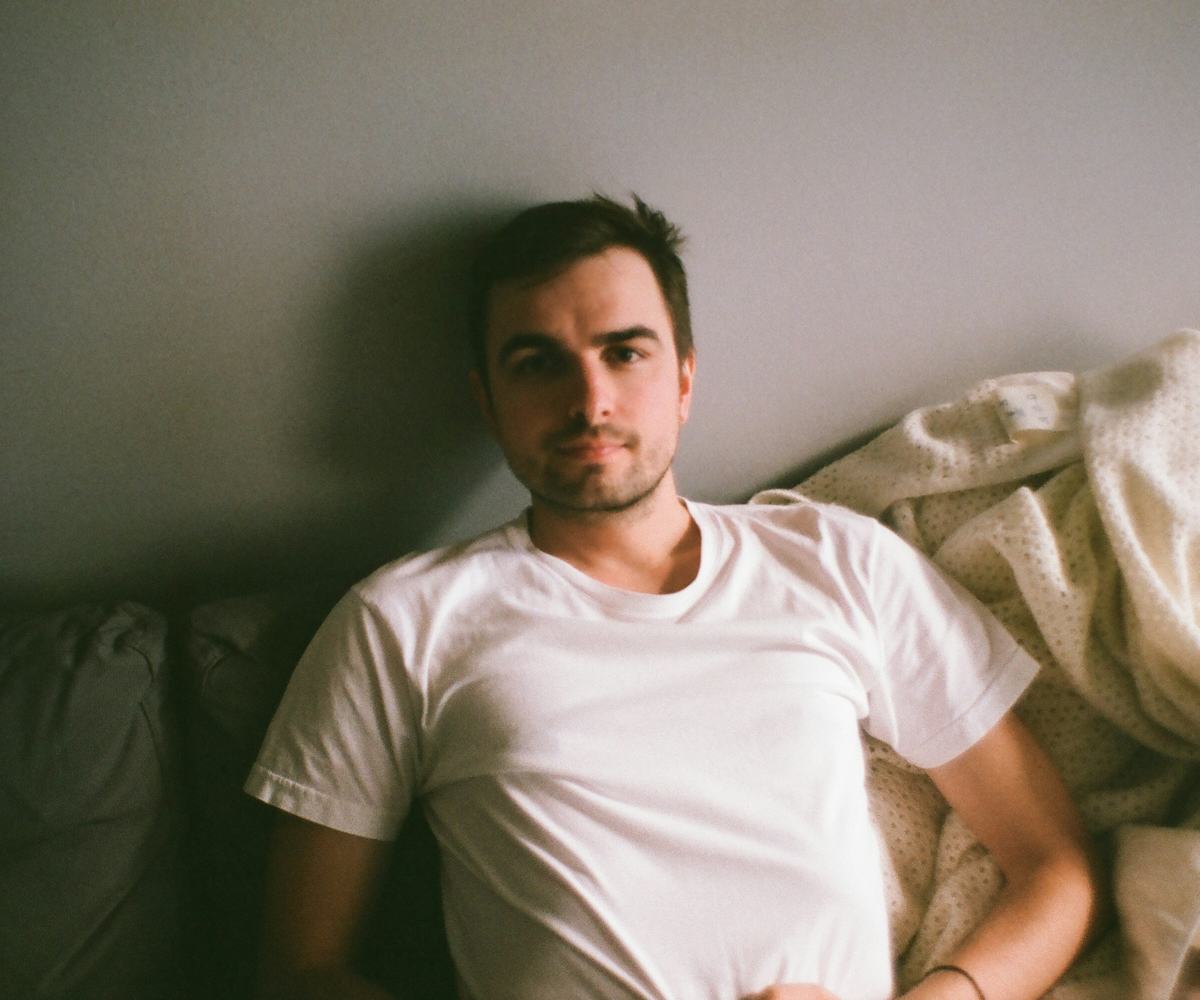 Photo via Cyril Hahn
song premiere: cyril hahn ft. say lou lou, "inferno"
ethereal electro-pop for summer nights
Vancouver-based DJ and producer Cyril Hahn is best known for his skillful remixing capabilities, coming into public eye with his rendition of Destiny's Child's "Say My Name." But his newest song, "Inferno," from his upcoming EP Begin, proves that his original songs are just as impressive. The track features twin-sister duo Say Lou Lou on vocals, and the end result is fire.
"Inferno" is the kind of hazy electro-pop you think you hear often, but it's rarely done this well. The shimmering synth, steady percussion, and vocals make the song one you wish could be the soundtrack to your summer dreams. The track itself is quite poppy and bright, but the lyrics and the actual vocal melodies are more somber. It's a gorgeous contrast that fills the listener with a sense of bittersweet nostalgia.
"We really love Cyril Hahn's tracks and were fans before we wrote on 'Inferno,'" Say Lou Lou told us. "We love how our melodies and lyrics are dopey and melancholy, while his track is upbeat and hopeful." Hahn, too, praised the sisters, sharing that "unlike some of the other instrumentals ['Inferno'] doesn't really have a clear structure in terms of verses or a chorus, which makes it a bit harder to sing over, in my opinion. When [Say Lou Lou] sent me back what they came up with, I was completely blown away. The song instantly felt complete due to their addition. Their vocals, like the instrumental, sort of wash over you like a steady stream pulling you along."
With both Hahn and Say Lou Lou contributing their individual strengths, the track turned out to be a gorgeous combination of their efforts. It's definitely a track to replay while driving through those hazy, summer nights.