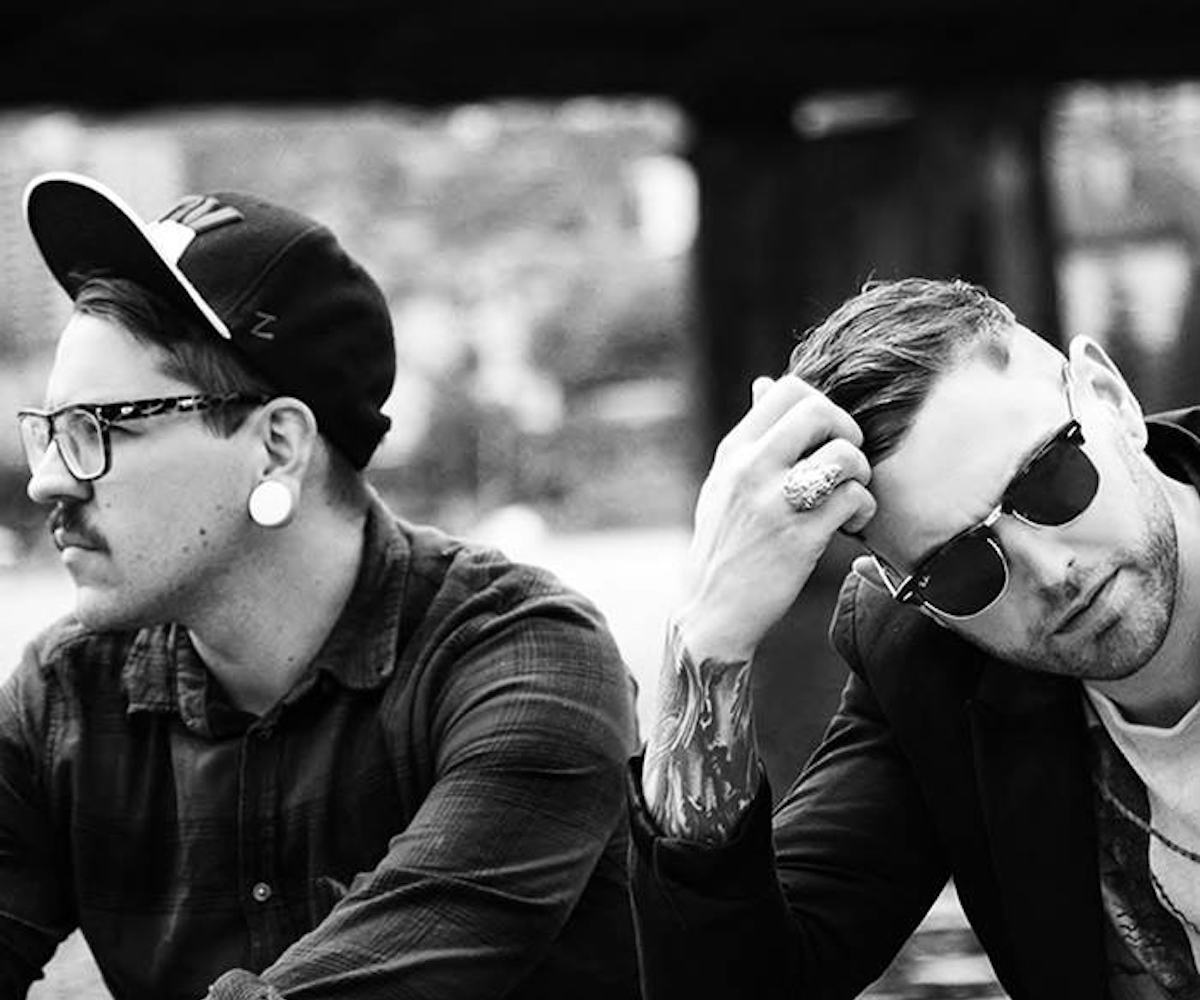 photo via priory facebook
song premiere: priory "put em up"
meet the biggest band you've never heard of
It's a serious feat to write a sunny electro-pop ballad that manages to cover some heavy content, like homophobia and swapping traditional gender roles. Somehow, the Oregon-based duo Priory created a track that not only takes on social issues that most artists aren't comfortable confronting their entire careers, but they did it on their first (and only) EP since their self-titled debut album, back in 2011. If "Put Em Up" speaks for the rest of their Weekend EP, out October 14, then we're beyond excited for what else these guys have to say. Because one thing's for sure: we totally agree with whatever that message might be.
For "Put Em Up," Priory took inspiration from member Brandon Rush's brother's experience in the military, where he was regularly harassed for being gay. In the brave efforts of capturing the essence of his brother's experience, Brandon and Kyle break the chorus down simply to: "Boys will be boys who like boys who just like girls, and that's alright. We're hangin' with the boys that look like girls tonight." Although the title suggests that this song is all about throwing punches, it turns out to be an anthem for accepting everyone's sexuality and the ways in which they identify. No fists (unless you count fist pumping) necessary.
Recently signed by Warner Bros. Records, it hasn't been an easy ride for these guys. They've had to sell pretty much everything (including their own blood?!), but that struggle has definitely translated into some killer music with political undertones. Serious props to these guys for toughing it out and producing something truly different. Listen below for some all-inclusive love.