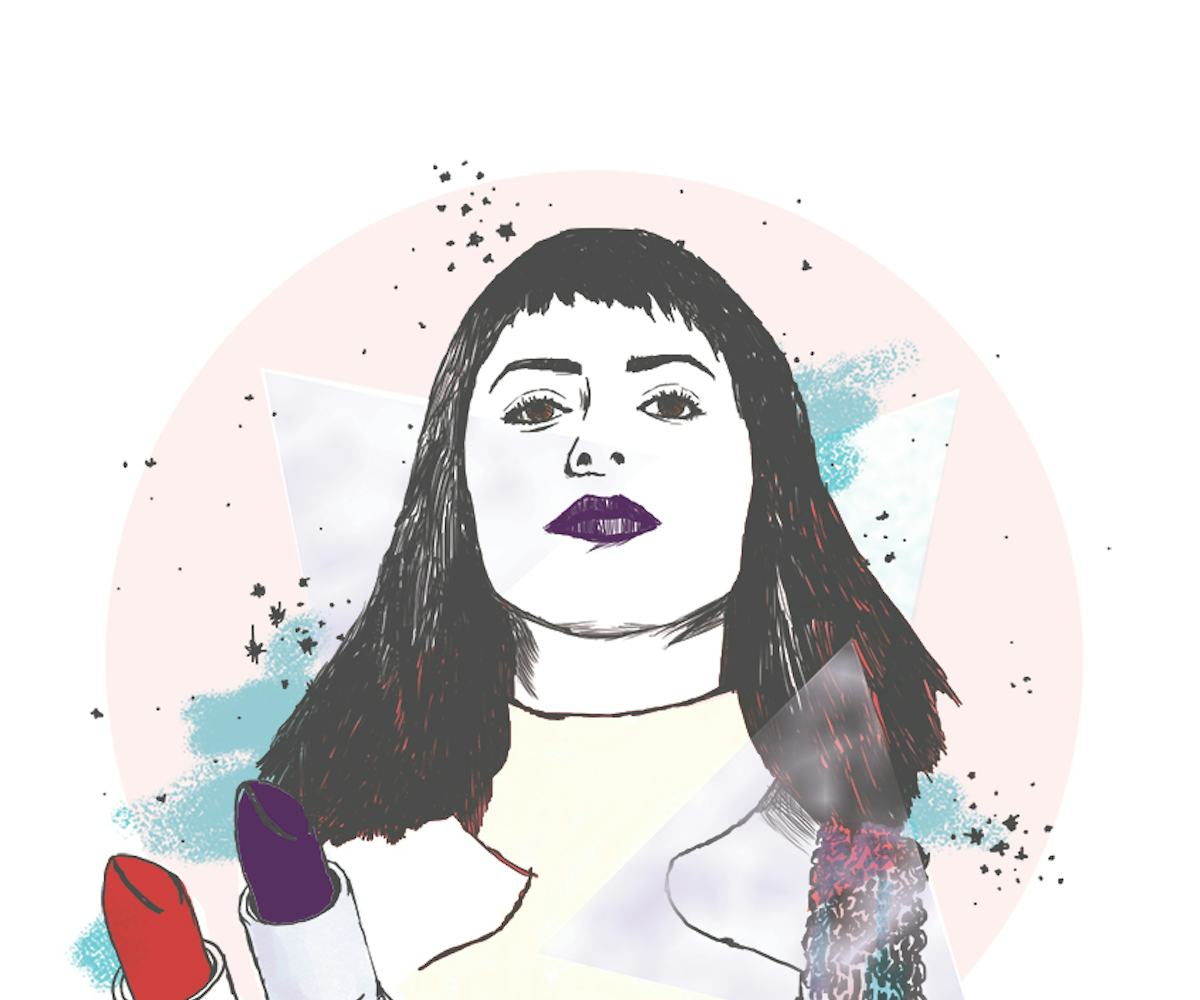 illustration by kelly shami
sophia amoruso spills about her collab with mac cosmetics
read our exclusive interview!
We all know her story: After years of selling vintage clothes on eBay, Sophia Amoruso launched Nasty Gal, an online retailer that's now a multimillion-dollar company—and every girl's favorite shopping destination. After her book #GIRLBOSS spent 16 weeks on the New York Times best-seller list, we just knew she'd keep kicking ass. Here, we chat with her about her latest adventure: a limited-edition collaboration with MAC Cosmetics. And yeah, it's pretty boss.
How did this collaboration with MAC Cosmetics come about?
I was introduced to John Demsey at Estée Lauder, and we started chatting because I've always loved MAC and he loved Nasty Gal. Both are irreverent, young, and colorful companies that really complement one another. The collaboration was just so effortless. 
How did you decide on the three lipstick colors, and why did you decide to give each a matte finish?
I love matte lipsticks because they last longer. Sometimes I just feel a little too girly in something glossy—and your hair gets stuck in it! We did three colors: Stunner, Runner, and Gunner. Stunner is a classic red that's super beautiful—a girl should always have a red lipstick in her back pocket. Runner is this beautiful, deep burgundy color; and then there's Gunner, a deep purple, but it's not a gothic purple, it's just a beautiful, bright purple that complements everything really well. 
What inspired the names?
They're just funny references to my past, although I was never a gunner or a runner— and I'm not sure if I'm much of a stunner [laughs]. But yeah, they just work—they're fun names. 
And what inspired the nail polish color?
Well, you can have a red nail with anything. It's so timeless. And with all the lipstick colors, it's the perfect complement because the colors aren't too matchy-matchy. 
The campaign looks so cool! Can you tell me more about it?
We wanted to do something that was as powerful as the colors were. We worked with Daniel Sannwald, who's an amazing director—he did M.I.A.'s "Y.A.L.A." music video—and he was so great. I'm on the cover of a business book, but it was really new to see me as the face of a beauty campaign. It was so fun, but a little bit terrifying! 
Who are some of your all-time beauty icons?
There are characters from history that I really admire, but I don't get up and say, "I'm going to be Brigitte Bardot today." All those women are really inspiring, but I think that having heroes kind of automatically elevates people to another place and keeps you thinking that you can't be like that idol. That's really the spirit of Nasty Gal, being your own idol. That is a very philosophical answer to a super-easy question.
How did you come up with the hashtag #GIRLBOSS?
I built the business on social media and figured out how to talk to people by using it. I started this company eight years ago with my eBay store. The book talks a lot about resourcefulness, and I've always been really resourceful—I mean, I built a business off stuff I found at the Salvation Army. So, the hashtag: If anyone is going to talk about the book on Twitter or Instagram or any social platform, they have to use the hashtag because that's actually the name of the book. 
What is your best advice for becoming a #GIRLBOSS?
I would say to learn from your mistakes. There really are no mistakes if you own up to what it is that you're doing, what you've done right, and what you think you could do to improve. There should be no shame in learning things, but I think a lot of people are ashamed to take the risks and be deemed a failure. The ultimate failure is really just giving up—so as long as you're trying, you're successful. I think people just need to remind themselves of that and keep a positive focus on what they want. The world would be a much better place.
"Gunner"
"Runner"
"Stunner"