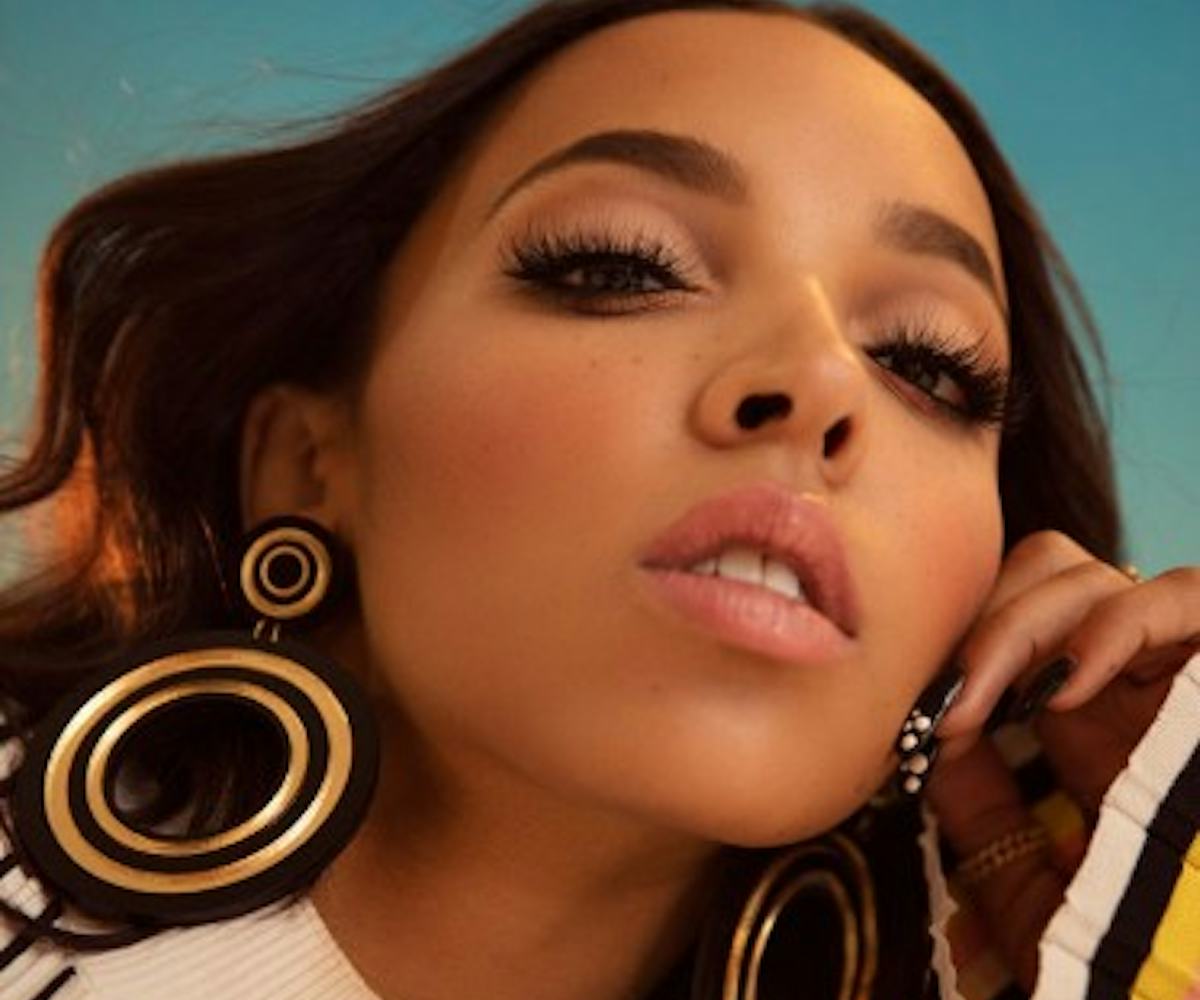 Photographed by Anairam; styled by Johnny Wujek
Soundcheck: The 17 Best Music Releases Of The Week
Tinashe, Austin Mahone, The xx + more
Every weekend, we're bringing you #SOUNDCHECK—your new destination for the best of the best new music that hit the web over the course of the week. Because you should always be prepared when someone passes you that aux cord. This week's round features 17 of our favorite emerging and established artists including Tinashe, Austin Mahone, The xx, and so many more. Turn up, tune in, and tune out.
"Company"— Tinashe
Our October 2016 cover star is bringing the heat this season! This visual is all about power choreography, and we feel inspired to brush up on our dance floor routines. Tinashe's video follows the release of her Nightride mixtape, which is straight up dynamite.  
ForMe+You EP— Austin Mahone
C'mon Austin Mahone! Let's get sickening! The 20-year-old kicked off 2017 with eight tracks designed for sensual boot-knocking. Surprised? Hell yeah. The pop music scene hasn't seen an artist grow into their sexuality more seamlessly and casually like this in a minute. Every track is so smooth. We see you. Oh boy, do we see you.
"Say Something Loving"— The xx
This song sounds like it was literally made with somebody's heart strings. The gentle strumming paired with the airy vocals will send you over the edge. "Don't let it slip away..."
"Little Bubble"— Dirty Projectors
Be still, my heart. David Longstreth practically cradles us with his soft-spoken singing. The track is described as "a quiet storm for a climactically unstable future," and we couldn't have said it better ourselves.
"Feel It"— Georgia
Women need to unite now more than ever, and this Rain Allen Miller-directed video reminds us about who really runs the world. The U.K.-based singer-songwriter said that the song is about "when our mind and bodies are consumed by a powerful feeling, and the sense of nobody or anything being able to a/effect or 'shatter' it." Stick it to the man and shatter the patriarchy, ladies. 
"Sidepiece"— Anderson .Paak & Knxwledge (NxWorries)
Contrary to what you might have thought, this song is an ode to giving up the sidepiece in order to have all of you. Here's to wishful thinking that we can all inspire the same sentiment. 
"Undercover"— Kehlani
Because there's something sexy about being with someone that you probably shouldn't, even if it pisses off your friends. Happiness over everything. Thanks for the reminder, Kehlani.
"Shoot Out the Roof"— Lil Yacthy
Hands down, Lil Yacthy owned 2016. But, the 19-year-old rapper isn't letting the hype die as you can see in his latest video. The whole Sailing Team is in tow for this paintball showdown, and we're feelin' it.
"Hard Liquor"— SOHN
If eyes are the window to the soul, SOHN's "Hard Liquor" is the soul's soundtrack. With a heart murmur of a beat, SOHN's narrative of a self-medicating femme fatale is amplified to wondrous cinematic heights. Brooding has never felt sexier. The English artist's full-length album Rennen officially drops on January 13.
"Commas"— Adamn Killa (prod. by Ryan Hemsworth)
Is this the best music video of 2017? So far, nothing else compares. However, we're only one week into the new year. These great minds joined forces to whip up something original that goes to infinity and beyond. The track is also pretty dope too.
"Satellite"— Secret Circle (Antwon, Wiki, and Lil Ugly Mane)
Grab your crew and hit the mosh pit because you can't not go hard when this track is in rotation. Don't sleep on this collab because it will wake you the fuck up. 
"Freaky Freaks"— Kamaiyah
If only slumber parties actually got this turnt. The Oakland-based rapper is bringing the energy we need, and reminding us to maintain cozy vibes by investing in some sexy PJs.
"Move Your Body (Single Mix)"— Sia
Well, here's the first pop banger of 2017.
"Eva"— Punctual
English duo Puntual's psychedelic dance track "Eva" gets a cosmic, astral plane projection of a video is sure to turn you out.
"Crawl"— Gabriel Garzón-Montano
Y'all want some funk? Gabriel Garzón-Montano will give you some funk. "Crawl" is lifted from his upcoming album Jardin (out January 27) and is nothing short of elation. Bust out your best "Hotline Bling" moves to this.
"I Live Now as a Singer"— Julie Byrne
The atmosphere created by New York artist Julie Byrne's latest is stunning and somber. To say "I Live Now as a Singer" is poetic is an understatement. Its softness is arresting; her longing is palpable. This is solitude. This is healing.
"Rooting for You"— London Grammar
Dear musical gods, let Hannah Reid sing a cappella in a chamber forever and ever. The British trio is back and even more beautifully haunting than before.