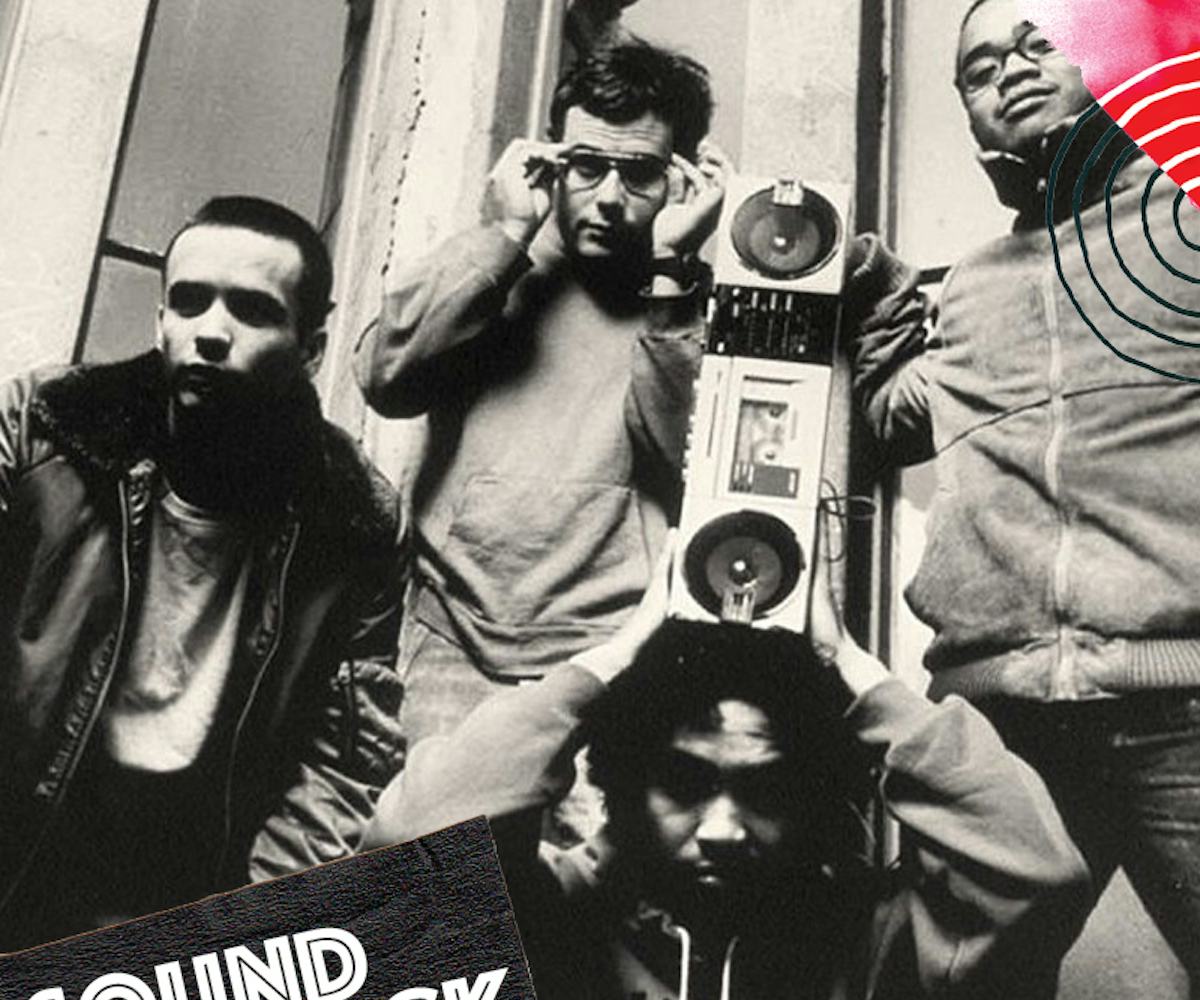 Photo courtesy of The Avalanches
Soundcheck: The 13 Best Music Releases Of The Week
Erykah Badu, Cyril Hahn, Japanese Breakfast + more
Every weekend, we're bringing you #SOUNDCHECK—your new destination for the best of the best new music that hit the web over the course of the week. Because you should always be prepared when someone passes you that aux cord. This week's round features 13 of our favorite emerging and established artists including Erykah Badu, Cyril Hahn, Japanese Breakfast, and so many more. Turn up, tune in, and tune out.
"Pillowtalk" (Remix) - Tyler, The Creator
Don't skip a studio session with Tyler, The Creator—just ask Zayn Malik. Claiming the ex-One Directioner "flaked" on plans to collaborate, the Odd Future rapper and DGAF poster child went ahead and released his own remix of Zayn's radio banger "Pillowtalk," complete with a bizarre video. In it, Tyler bounces around what looks like someone's room, theatrically dancing while clad head-to-toe in banana-yellow Golf Wang merch. "I HAD NO ART TO GO ALONG WITH THIS SO I RECORDED MYSELF DANCING TO IT," Tyler explains. Allegedly recorded in March or February, the unmixed rework adds a glittery, xylophone-like beat and electric guitar riffs.
"Subways" - The Avalanches
After 16 years, the Australian electronic group is finally back with new material! This single will be featured on the group's highly anticipated album Wildflower, which is set to drop on July 8 via Astralwerks. The funky track samples Chandra's "Subways" and Graham Bonnet's version of the Bee Gees' "Warm Ride." It's the perfect song for a chill commute.  
"Pink" - ForeignAura
Formerly known as Yume, this New Jersey-based producer is always on to the next project. Under this new moniker, he's making tracks that are ideal for deep reflection. There's no better time for this than the summer when the heat is unbearable and all you want to do is drive around endlessly with no location in mind. His latest cut will take you back to the ghosts of summer flings
—don't let the beat hit your heart too hard.
"Keep It Close To Me" (Cyril Hahn remix) - Yumi Zouma
Cyril Hahn has been awfully quiet this year, only emerging from the shadows to lend a handful of remixes to some of our favorite emerging artists. This version of the song is hyper-synthesized with trickling beats that will make you want to dance all night long like no one is watching. Groove on, girl. 
"Buried" - What So Not x George Maple feat. Rome Fortune
Given the striking nature of What So Not and George Maple collaborations, it's only fitting that their latest video—for "Buried," featuring Atlanta rapper and enviably blue beard owner Rome Fortune—is just as arresting. In it, the producer and singer are suspended in a tank of water, sometimes floating harmoniously and other times thrashing against each other, while Rome runs to their rescue. It's a graceful metaphor for our struggle to come to terms with inner turmoil, and is sure to keep your attention for the full three minutes and 25 seconds. 
"Jane Cum" - Japanese Breakfast
We've been crazy about Japanese Breakfast ever since she dropped her latest album Psychopomp. This Adam Kolodny-directed music video was inspired by The Craft and shows Michelle Zauner and her coven of witches busy at ritualistic work in a barren wood. With its eerie lighting and occult plotline, the video delicately encompasses the song's dark, longing vocals and yearning lyrics.
"Hold On" - OLSSON feat. Mapei
Stockholm-based musician OLSSON is no stranger to the music industry. He previously performed in the Swedish rock band Fibes, Oh Fibes! and is a part of INGRID, a Swedish artist collective that includes the likes of Lykke Li, Peter Bjorn and John, and Miike Snow, but now he is finally releasing his debut solo single "Hold On." The song fuses vocals gleaming with gospel vibrancy, bombastic bass-driven production like that of '90s rave culture, and a stellar verse from Swedish hip-hop artist Mapei. With its determinant lyrics, this track is the perfect song to listen to when you're down. It will most definitely convince you to "Hold On."
"Shooter" - BOSCO & Speakerfoxxx
Girl power duo BOSCO and Speakerfoxxx throw a banging party complete with sparklers, pineapples, confetti cannons, donut pool floats, glitter-crusted sunglasses and glow sticks in the new video for their empowerment anthem "Shooter." Disappointed by a sub-par romance, the BFFs react in the best way possible: shaking it off with a good, hard dance. It's always awesome to see your favorite artists genuinely having fun with their work—and this vid, in all its glittery glory, is no exception. The track is the latest off the duo's Girls In the Yard mixtape, out now via Fool's Gold. 
"All Nite" - Clams Casino feat. Vince Staples
Everybody wants to work with Vince Staples right now, and with good reason. You won't be able to take your eyes off the California-bred and based rapper as he cuts in and out of the frame in this mesmerizing visual. Clams Casino sure knows how to pick 'em.
"Six Feet Under" - Billie Eilish 
Prepare for your jaw to drop. Billie Eilish, the 14-year-old singer who stunned viewers earlier this year with her hauntingly gorgeous debut "Ocean Eyes," is back with another hit, and it's equally mesmerizing. With the new, gut-wrenching "Six Feet Under," Eilish mourns a tarnished love, wondering aloud whether there's hope for reconcile: "could roses bloom, again?" With the track's chilling vocals and heartbreaking lyrics, get ready to feel all the feels.
"Maiysha (So Long)" - BOSCO & Speakerfoxxx
Music legends Erykah Badu and Robert Glasper have collaborated once again on "Maiysha (So Long)." The snappy single is one of many tracks from the album Everything's Beautiful, an exploration of Miles Davis' music through a 21st-century lens reimagined by Glasper. The music video features Badu as her hilariously dramatic alter-ego Sarah Bellum, who commands the attention of the viewer with her antics as well as her sweet vocals. With dreamy horns, electric piano riffs, and smooth tones, this song is one include at your next soirée. 
Sun Joint - Lion Babe
"Sun Joint" is the mixtape that probably came to you in your most fantastical dreams, but has been made real by Lion Babe. The 11-track EP includes features from Angel Haze, Junglepussy, Raury, and DJ Dahi. Get ready, plug in your headphones, and get whisked away into some major chill vibes.
The Neon Demon - Cliff Martinez 
Cliff Martinez charms us once again, this time in producing a stunning 23-track score for the groundbreaking film, The Neon Demon. If you haven't seen the movie yet, this will keep your mind temporarily preoccupied.