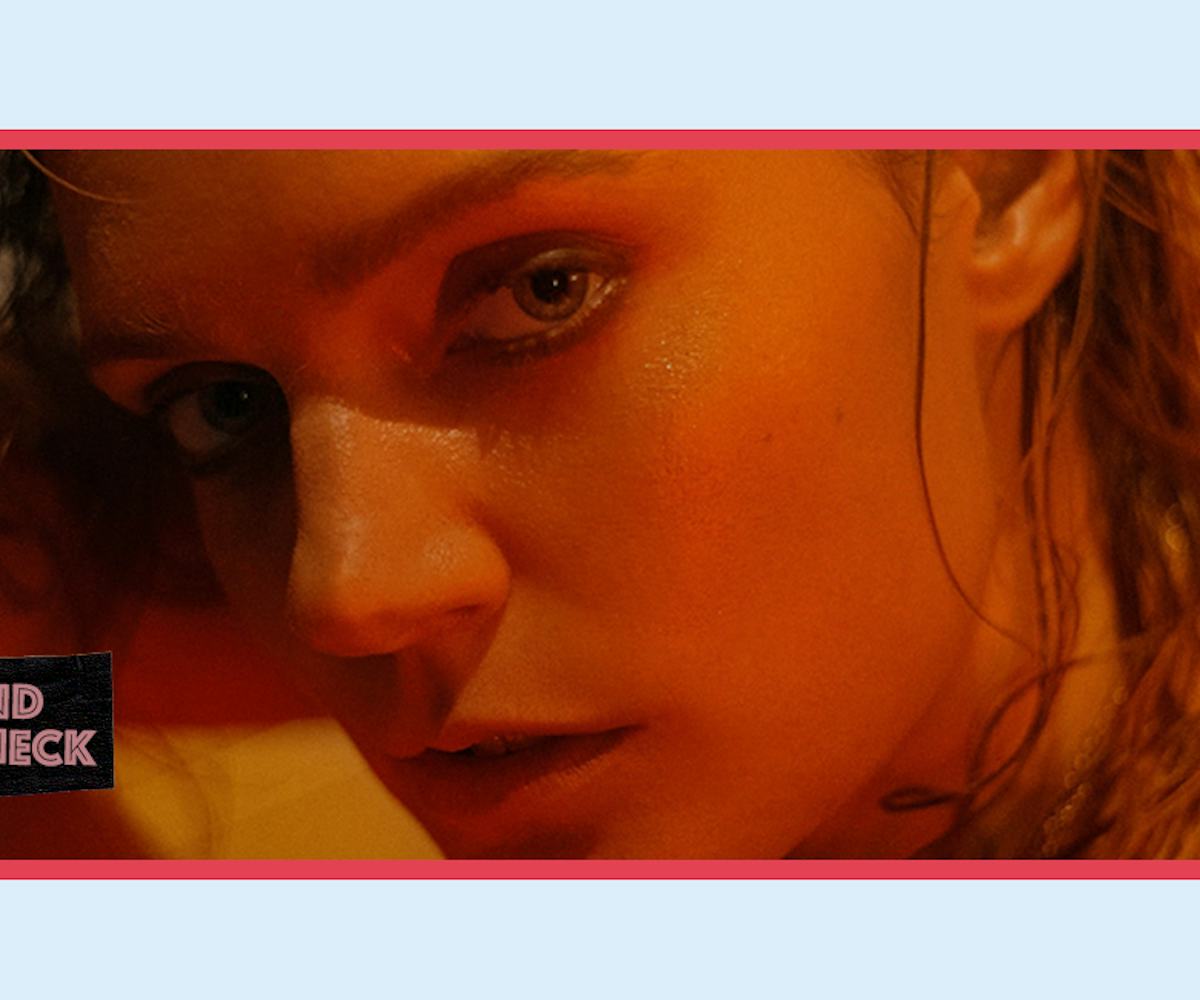 Soundcheck: The 18 Best Music Releases Of The Week
Tove Lo, Toro y Moi, Billie Eilish + many more
Every weekend, we bring you #SOUNDCHECK—your new destination for the best of the best new music that hit the web over the course of the week. Because you should always be prepared when someone passes you that AUX cord. This week's round features 16 of our favorite emerging and established artists including Tove Lo, Toro y Moi, Billie Eilish and so many more. Turn up, tune in, and tune out.
Blue Lips (Lady Wood Phase II) - Tove Lo
Tove Lo's new album is the best one of her already spectacular career. She's taken the dark dance vibes of Lady Wood, refined it, and somehow managed to be even more unadulterated than ever before. On top of it all, it comes off as truly authentic; it's gimmick-free and incredibly cathartic. Tove's vocals soar when they need to and soften at just the right time. This is an album that will take you on a journey, friends. Press play and indulge in your vices. "Cycles" and "Struggle" are perfect bedfellows.
"Let's Make Out" - Dream Wife
Dream Wife knows how awkward your prom was, and recreated it in a raunchy new music video. Do you remember your high school dance being this... steamy?
"Butterscotch Goddam (feat. Johnny Magee)" - Fischerspooner
Casey Spooner has yet to release a bad song from his duo's Sir album cycle. Here's your new red-eyed, in the back of the underground club, body contact anthem. 
"bitches broken hearts" - Billie Eilish
Billie Eilish is only 15, but make no mistake—she is in no way naïve, and she proves it in "bitches broken hearts." With soft vocals and a heavy backbeat, the California native's latest is a hypnotic ode to the bittersweetness of lost love and fresh starts. 
"Pleader" - alt-J
alt-J is the last group you would place in a video reminiscent of the early 1900s, but that's exactly where they are in this new video. The visual is less of a music video and more of a short, almost silent film, the band transforms themselves into a Middle American family in the mining industry, and will leave you wishing it was a full-length feature.
"Hush" - Tourist
Tourist pairs an incredibly soothing song with soft, natural visuals that intersect with shots of a bustling city, which ultimately places these two settings in direct opposition with one another. You'll be left wanting to trade in your urban life for those wide-open expanses.
"Falcon (feat. Raury)" - Jaden Smith
Nineteen-year-old Jaden Smith's up-tempo flow is slowed only slightly by Raury's softer, mellowed bridge, "I'm not afraid to walk the lonely road, I'm so curious of where it goes." "Falcon" gives you something to bob your head to as you prepare to conquer the unknown. 
"Safe" - Arlo
London artist Arlo is relatively new to the scene, but his jam-packed, pop-heavy sound already earns him a spot on our party playlist. "Safe" is both lyrically sweet and sonically joyful, covering all the bases for a major bop.
"Blissing Me" - Björk
Björk makes even texting seem surreal in her new video, which is a one-take shot in which she mimes the lyrics to her latest single. Oh yeah, and she's wearing a jumpsuit made out of tulle and black contact lenses, because why not?
"Once In A Lifetime" - The Night Game
You get knocked down, you get up again. Easier said, yes but watching done, especially when set to a song as powerful as "Once In A Lifetime," makes it seem truly possible.
"My Town" - Cherryade
Cherryade continues to release songs that bring our our inner bad kid. "My Town" is no exception. Turn up and raise hell. 
"No Show" - Toro y Moi
This music video feels like it belongs on Adult Swim, but in a good way. Toro y Moi expertly incorporates post-post-modern aesthetics into a song that sounds like you've heard it before, but you just can't place it.
"Lover Like Me" - Off Bloom
This song will make you second-guess your skills in the bedroom, and the visuals are reminiscent of those sex scenes in Sense8 (you now the ones). 
"Girls Can't Play Guitar" - BONES
A sarcastic kick against sexism in the music industry (and just disrespect of women in general), "Girls Can't Play Guitar" is a powerful response to a fan's remark that the band would be limited by a female guitarist. Funny how this song proves him wrong.
"Only You" - Parson James
The force that is Parsons James is out in full force in this new lyric video. Press play and say hello. He's looking to make that connection.
"Miracle" - Story of the Year
Heavy, hype-bringing guitar riffs score a desperate plea to a distant lover, creating a versatile jam we could probably see ourselves both working out and having a good cry to. "Miracle" is the last single from Story of the Year's upcoming Wolves before the album's release early next month.
"Mistakes (feat. Tkay Maidza)" - Basenji
Basenji's beat-building genius is the perfect complement to Tkay Maidza's bold, distinct vocals. Through lyrics like, "When I make mistakes, I know that you're here beside me/ Falling out of place never felt so good till I met you," "Mistakes" tells the familiar story of perfectly imperfect romance.
"g2g ttyl (feat. THEY.)" - blackbear
blackbear unplugs with duo THEY. for yet another single release from the highly anticipated cybersex. In the uncharacteristically melodious "g2g ttyl," blackbear swears off Hollywood relationships for good.