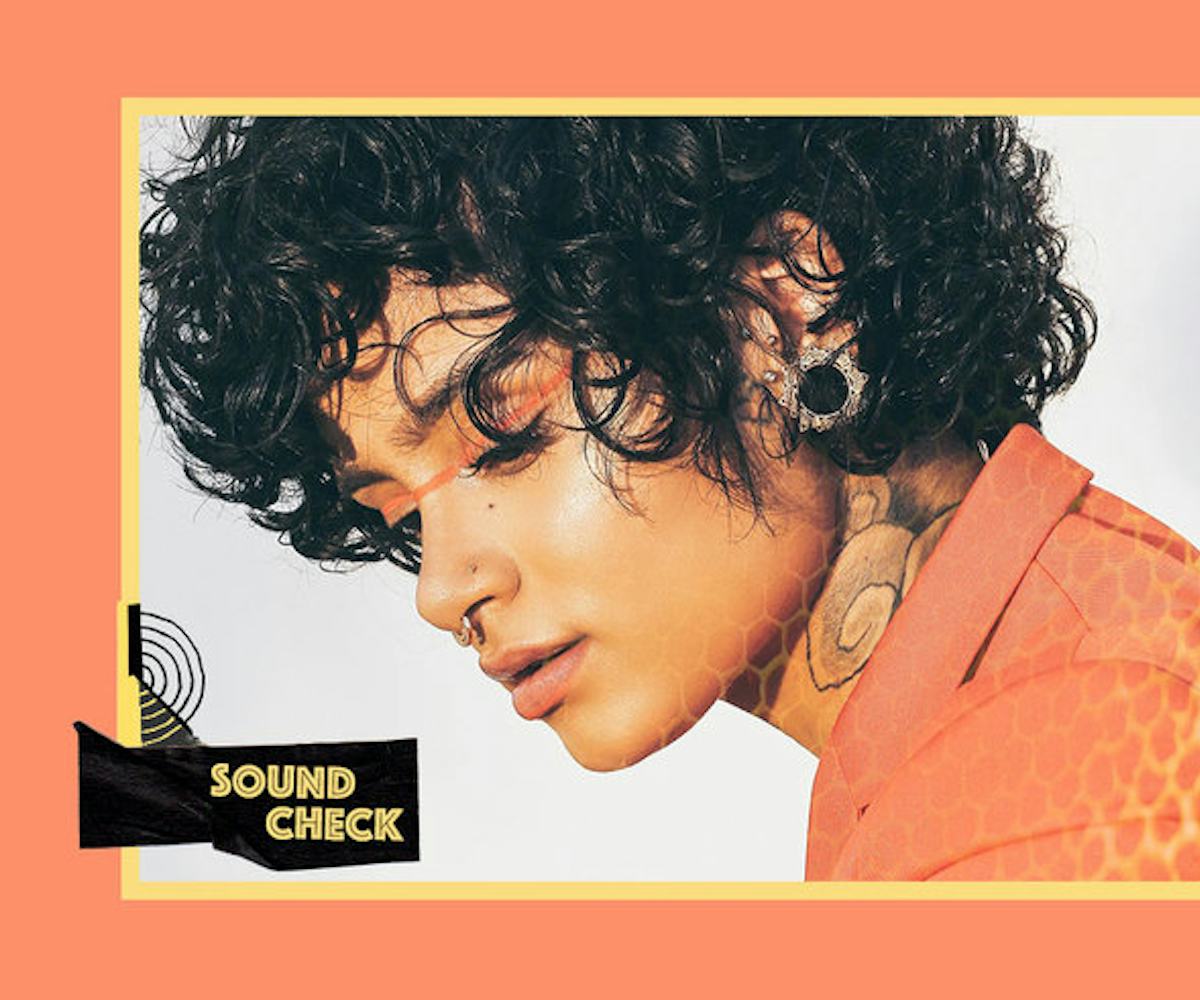 Soundcheck: The 10 Best Music Releases Of The Week
Kehlani, Kid Froopy, Great News, + many more
Every weekend, we bring you #SOUNDCHECK—your new destination for the best of the best new music that hit the web over the course of the week. Because you should always be prepared when someone passes you that AUX cord. This week's round features 10 of our favorite emerging and established artists including Kehlani, Kid Froopy, Jacob Banks, and so many more. Turn up, tune in, and tune out.
"Honey" - Kehlani
Kehlani offers a stripped back, sweet-as-syrup tune perfect for your weekend relaxation playlist. Bless her. 
"Never Get My Love" - Great News
Okay, Norway! Great News' latest song is deliciously fuzzy. An instantly timeless vibe sure to perk-up anyone's mood.
"Right To It (feat. Ashe)" - Louis The Child
Ashe's brings a playful vibe to Louis The Child's equally playful new single. Press play and get right to letting go.
"Half Man Half Shark" - King Krule
King Krule's shaky, lo-fi new visual reminds us of all our homemade videos from the '90s. 
"Unknown (To You)" - Jacob Banks
What does it mean for a man to express his feelings for another man, regardless of sexuality? What does it mean to be a black man expressing his feelings for another man, regardless of sexuality? Jacob Banks explores those questions in the new video for the first single his debut album, The Village. Powerful doesn't even begin to cover it.
"Sorbet" - Smino
We didn't know it was possible to turn sorbet into an aphrodisiac, but Smino makes it sound so sweet. 
"Mad As Hell" - U.S. Girls
Meg Remy's first U.S. Girls song since 2015 is a defiant protest anthem spun over a disco-inspired beat. When you're mad as hell, dance. 
"FINE" - ONCE A TREE
What is it about Toronto and dope music artists? ONCE A TREE bridges the worlds of electronic hip-hop, dance, and pop with "FINE." The new video is frenetic, sensual, and downright slick.
"Down" - Kid Froopy
You can thank Kid Froopy for the new wave of electronic dance music that's about to make your playlists very, VERY happy. Woozy and smooth, "Down" is next-level cool.
"Nobody Compares To You (feat. Katie Pearlman)" - Gryffin
Ah, broken hearts. Nothing cures them quite as well as a dance song and Gryffin's newest, off his forthcoming debut EP, will get yah doing that. With tears in your eyes, of course.