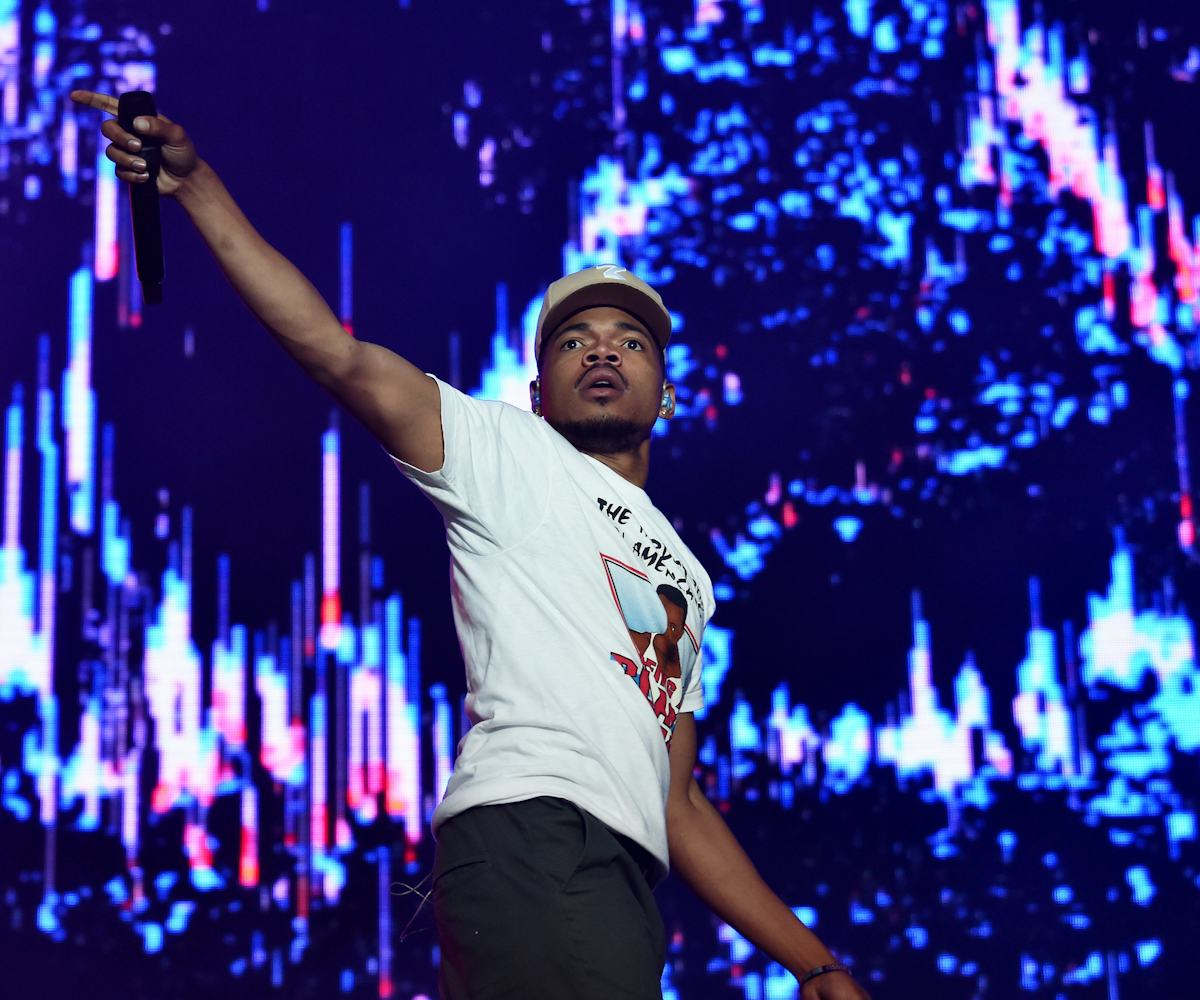 Photo by Frazer Harrison / Getty Images
Did Chance The Rapper Save SoundCloud?
"The music you love on SoundCloud isn't going away," said the site's co-founder
Reports about the death of popular music streaming service SoundCloud, which launched the careers of countless young artists, have been floating around the internet all week. Now, it seems Chance The Rapper might have swooped in to save the ailing network. Could he have single-handedly rescued the company?
Chance, who credits his rise to social media services like SoundCloud, had vaguely tweeted about this situation earlier this week:
It was pretty unclear what he meant at the time, but both he and the company's official Twitter later followed up with a bit more info:
SoundCloud co-founder Alex Ljung explained a bit more in a blog post, noting that original reports about the site's demise were somewhat overblown: "There's an insane amount of noise about SoundCloud in the world right now. And it's just that, noise. The music you love on SoundCloud isn't going away, the music you shared or uploaded isn't going away, because SoundCloud is not going away," he wrote. "Not in 50 days, not in 80 days or anytime in the foreseeable future. Your music is safe."
It's unclear what role Chance played in the renewed hope for the site. Vulture notes that it's possible he provided some funding to keep the site going, but the official word is just that Chance "connected" with SoundCloud "to inquire about the rumors and speculation circulating" and that his "takeaway is reflected in his tweet."
First Chicago, then Soundcloud. What will Chance champion next?