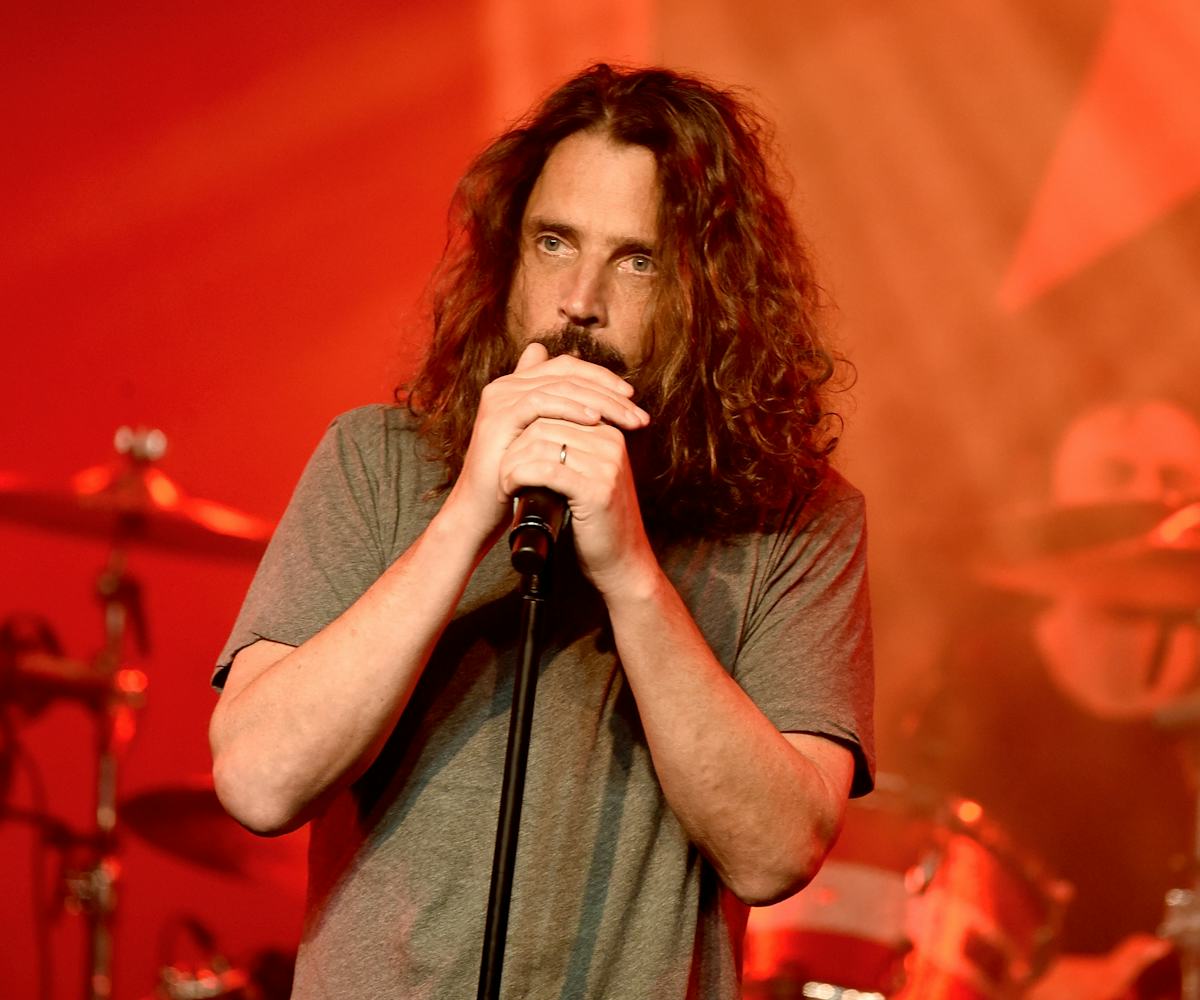 Photo by Kevin Winter/Getty Images
Soundgarden's Frontman Chris Cornell Dies At 52
The cause of death is unknown
UPDATE 05/18/17 9:30am: AP is reporting that Cornell's death "is being investigated as a possible suicide." Police spokesman Michael Woody couldn't provide specific details as to what led investigators to make that determination, but said there were "basic things observed at the scene."
Chris Cornell, Soundgarden's and Audioslave's dynamic frontman and icon of the grunge era, died Wednesday night at 52 years old. In a statement, his rep, Brian Bumbery, called the death "sudden and unexpected," and added that Cornell's family would be "working closely with the medical examiner to determine the cause," according to the New York Times. 
Cornell was in Detroit when he died, after playing a show with Soundgarden at the Fox Theater hours earlier. "His wife, Vicky, and family were shocked," Bumbery said. "They would like to thank his fans for their continuous love and loyalty and ask that their privacy be respected at this time."
Demonstrating his wide range of artistry, Cornell first helped form Soundgarden at 20 years old; he went on to create Temple of the Dog in 1991, a group made up of Soundgarden and eventual Pearl Jam members paying tribute to the late Mother Love Bone frontman Andrew Wood, who died of a heroin overdose, according to Rolling Stone. Cornell formed Audioslave in 2001 with members of Rage Against the Machine. 
While the cause of death is unknown, Cornell has openly talked about his struggles with drug use in the past. In 1994, he told Rolling Stone he'd been a "daily drug user by 13," and once Soundgarden disbanded in 1997, he went back to heavy drug use, according to an interview he gave the Guardian in 2009. "I was a pioneer," he said of abusing OxyContin. "It was the most difficult period of my life. I'm lucky I got through it." 
Soundgarden reunited in 2010, and they'd been performing together ever since. After attending a show in 2011, New York Times critic Jon Pareles called Soundgarden the "one reunited band that can pick up right where it left off." 
The last song Cornell released was called "The Promise," for the upcoming movie about the Armenia genocide.