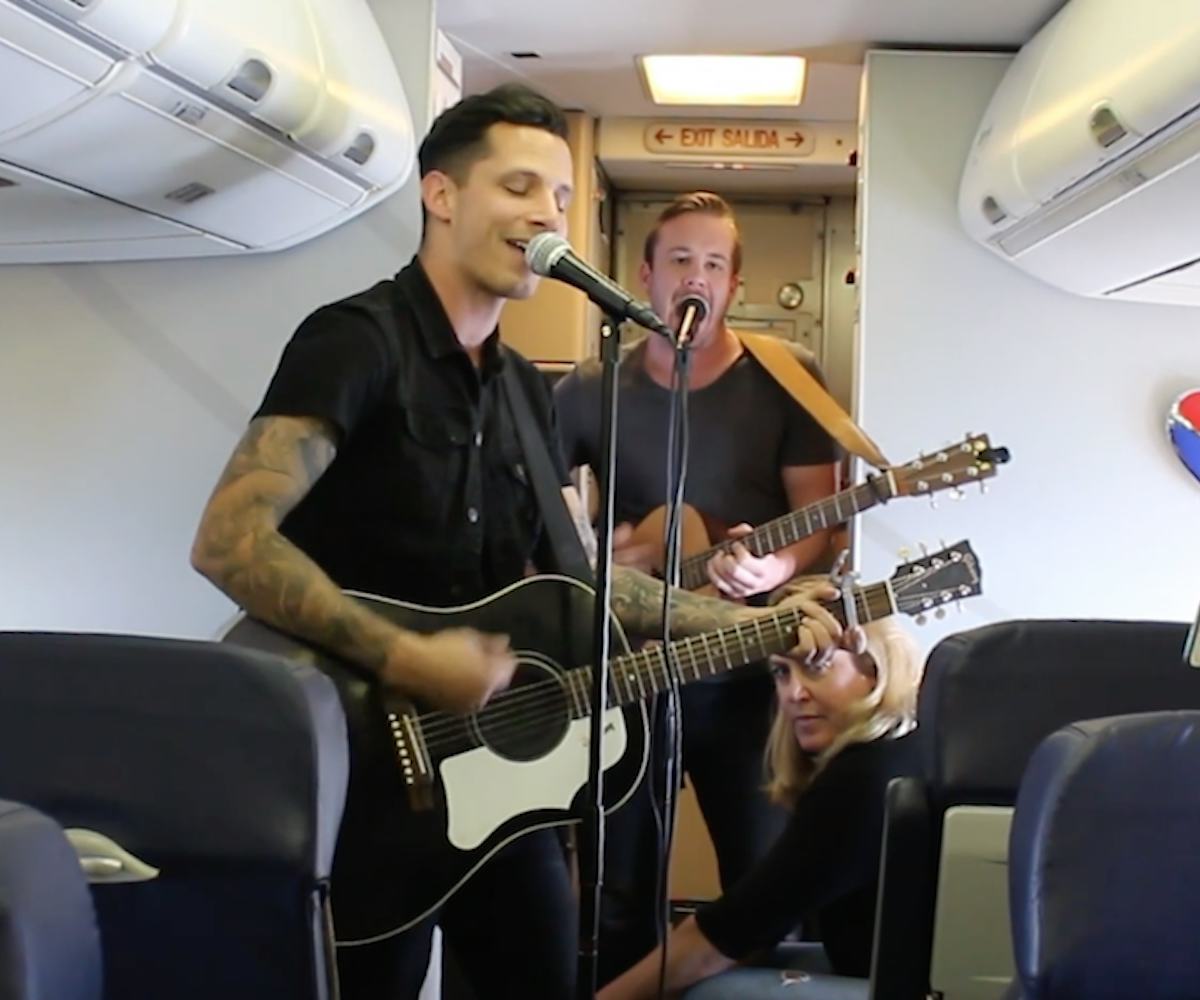 Screenshot via YouTube
Southwest Airlines Will Soon Feature In-Flight Concerts That No One Wants
Just let us fly in peace!
Few things are less pleasurable than traveling by plane, but Southwest Airlines has devised new ways of making customers miserable. The company has recently announced an expansion of their in-flight concert series in partnership with Warner Music Nashville.
"With this partnership with Warner Music Nashville, we are excited to continue to offer new music experiences to our customers, and provide WMN artists and fans our friendly and reliable customer service—complete with our promise that bags (and guitars) fly free," Linda Rutherford, Southwest's vice president & chief communications officer, told the International Business Times.
According to Billboard, the company had launched the Live at 35 in-air concert series in 2011 "as a curiosity." The program has unbelievably grown in popularity ever since, with customers apparently eager to be surprised by a pop-up and potentially viral performance.
"You know, some people don't really enjoy flying; some people get very nervous and don't like it," said singer Devin Dawson after performing a set laden with technical difficulties to announce the upcoming iterations of the series. "I hope that something like this [performance] is just a cool surprise for some [passengers] that helps them forget about their everyday woes, and I'll just play a couple of songs to make them smile."
Snarky reactions to the concerts have proliferated on social media:
If you've got an upcoming Southwest flight in the future and you're looking to avoid a pop-country serenading, you're out of luck: They won't be announcing which flights will feature the shows in the future—leaving passengers with an (un)lucky surprise.