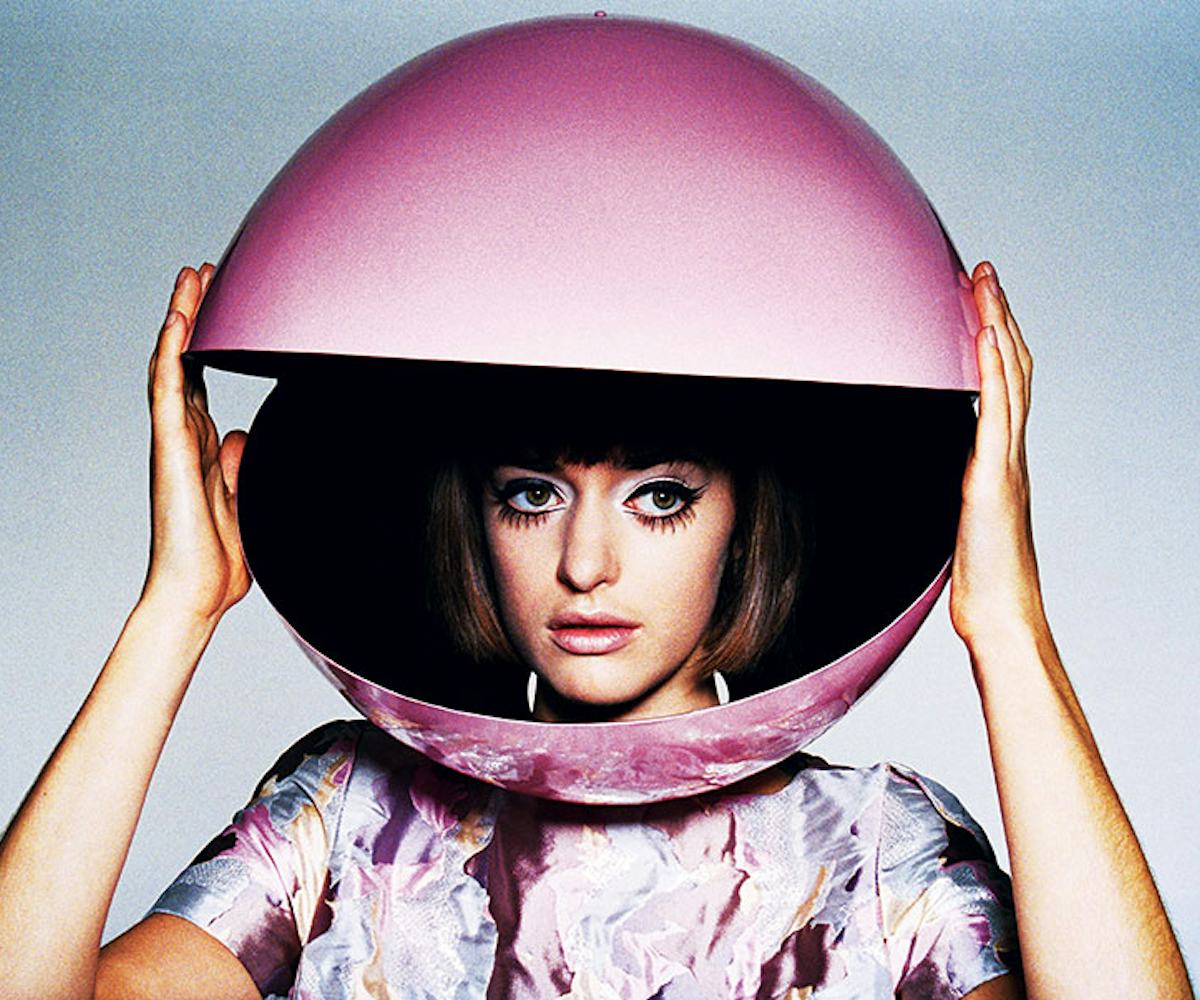 Photo by Matthew Kristall
13 space-themed beauty products for alien gals
Our fascination of what lies beyond the atmosphere of our pale blue dot has lead humans to make astounding scientific discoveries, to hypothesize about the mysterious contents of the ever-expanding universe, and to even draw some aesthetic inspiration from the multicolored nebulas and glowing star systems of our vast, breathtaking galaxy. So when you think about it, why wouldn't we want to incorporate a little bit of the cosmos's majesty into our everyday beauty routine? After all, it's hard to buy into the case for natural beauty when, with the right products, you could instead look supernatural...or even extraterrestrial. 
Whether you're an X-Files devotee, a COSMOS junkie, a Star Wars superfan, or a Carl Sagan loyalist, it's nearly impossible not to feel the (gravitational) pull of these 13 outer space-inspired beauty products fit for moon princesses and intergalactic goddesses alike. Click through for some out-of-this-world inspiration.
Urban Decay, Moondust Eyeshadow in Intergalactic, $21, available at Urban Decay.
Thierry Mugler, Alien Eau de Parfum, $120, available at Sephora. 
Medusa's Makeup, Glitter in Sputnik, $7, available at Medusa's Makeup.
Coloured Raine, Matte Lip Paint in Mars, $16.50, available at Coloured Raine.
Nars, Blush in Starscape, $30, available at Nars.
Kester Black, Nail Polish in Asteroid, $10 AUD, available at Kester Black.
Aquarian Soul, Moon Balm, $40, available at Aquarian Soul.
R+Co, Outer Space Flexible Hairspray, $29, available at Birchbox.
Lancôme, Hypnose Star Mascara, $28.50, available at Lancôme.
Bobbi Brown, Long-Wear Cream Shadow in Galaxy, $26, available at Bobbi Brown.
Dior, Dior Addict Fluid Shadow in Cosmic, $32, available at Dior.
Ciaté London, Liquid Chrome Metallic Eyeliner in Galactic, $18, available at Sephora.
Formula X, The Celestials Nail Polish in Extraterrestrial, $4, available at Sephora.