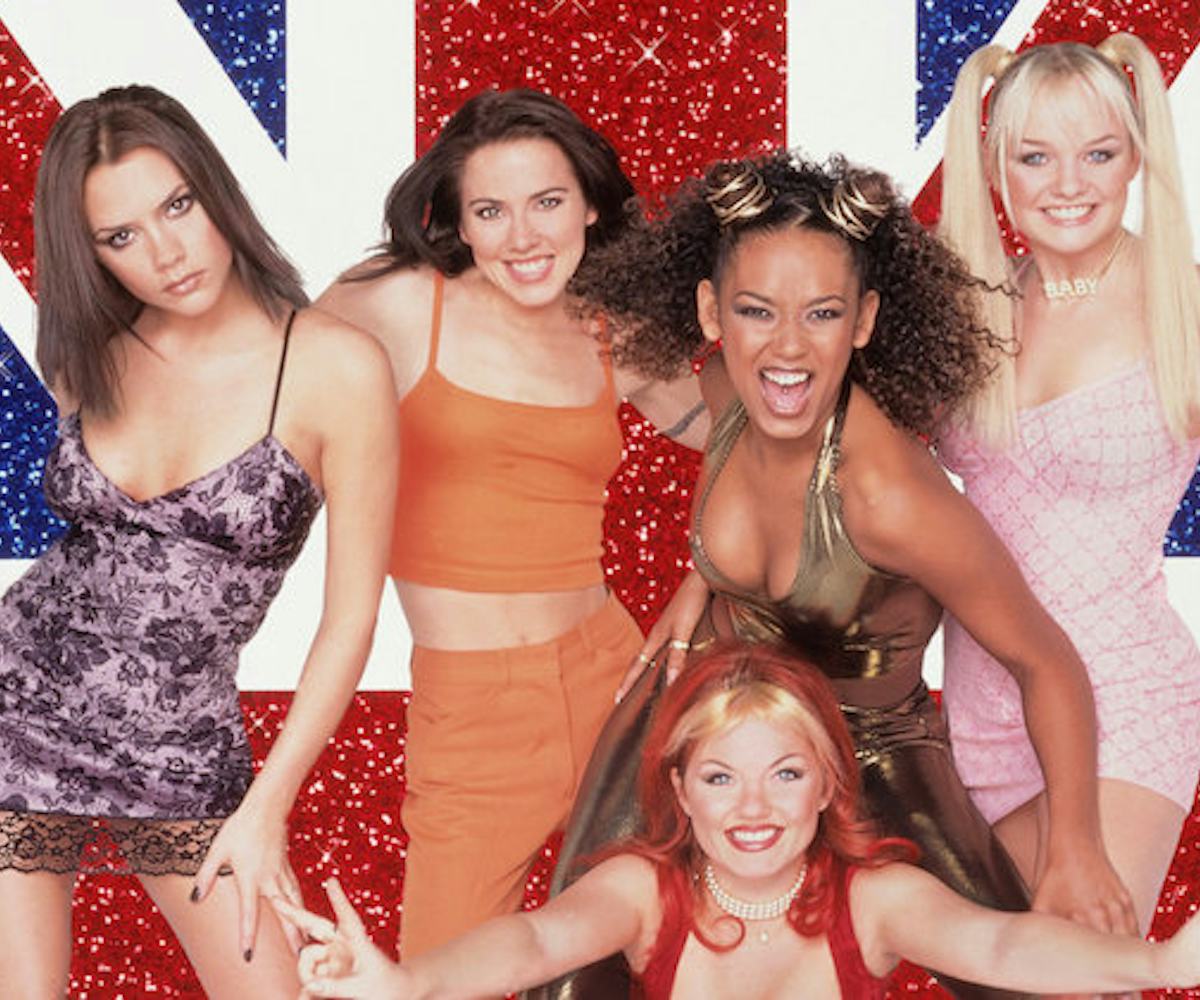 Image via Polygram.
Geri Halliwell Confirms Spice Girls Reunion Without Victoria Beckham
The Lord giveth and the Lord taketh away. In a move that is both heartening and disheartening, Spice Girls' Geri "Ginger Spice" Halliwell claimed that the girl-power pop group would indeed be reuniting for a reunion tour, with one notable exception to their original lineup. Allegedly, Victoria "Posh" Beckham will not be joining Emma Bunton, Melanie Brown, and Melanie Chisholm for what she claims is a yet-undetermined series of concerts.
BBC Newsbeat reports that Halliwell—who now goes by her married name, Geri Horner—says the reunion will be, "the four of us." Given Beckham's recent statements that she is over and done with the group, that four is clearly just Mels B. and C., Horner, and Baby. Horner added that the group's plans were not "definite or concrete," but "when it's definite we'll announce it together." So that's nice news. 
Yeah, it's sad that Posh won't make the party, but most of a Spice Girls reunion is better than no reunion whatsoever. Plus, if we're to be honest with ourselves, Beckham may have been the most glam of the Girls, but as a singer she was…how shall we put it…not the most valuable player (you can probably peg Mel C. for that). Her presence will be sorely missed, but we're excited to see the rest of the gang solider on in her stead.