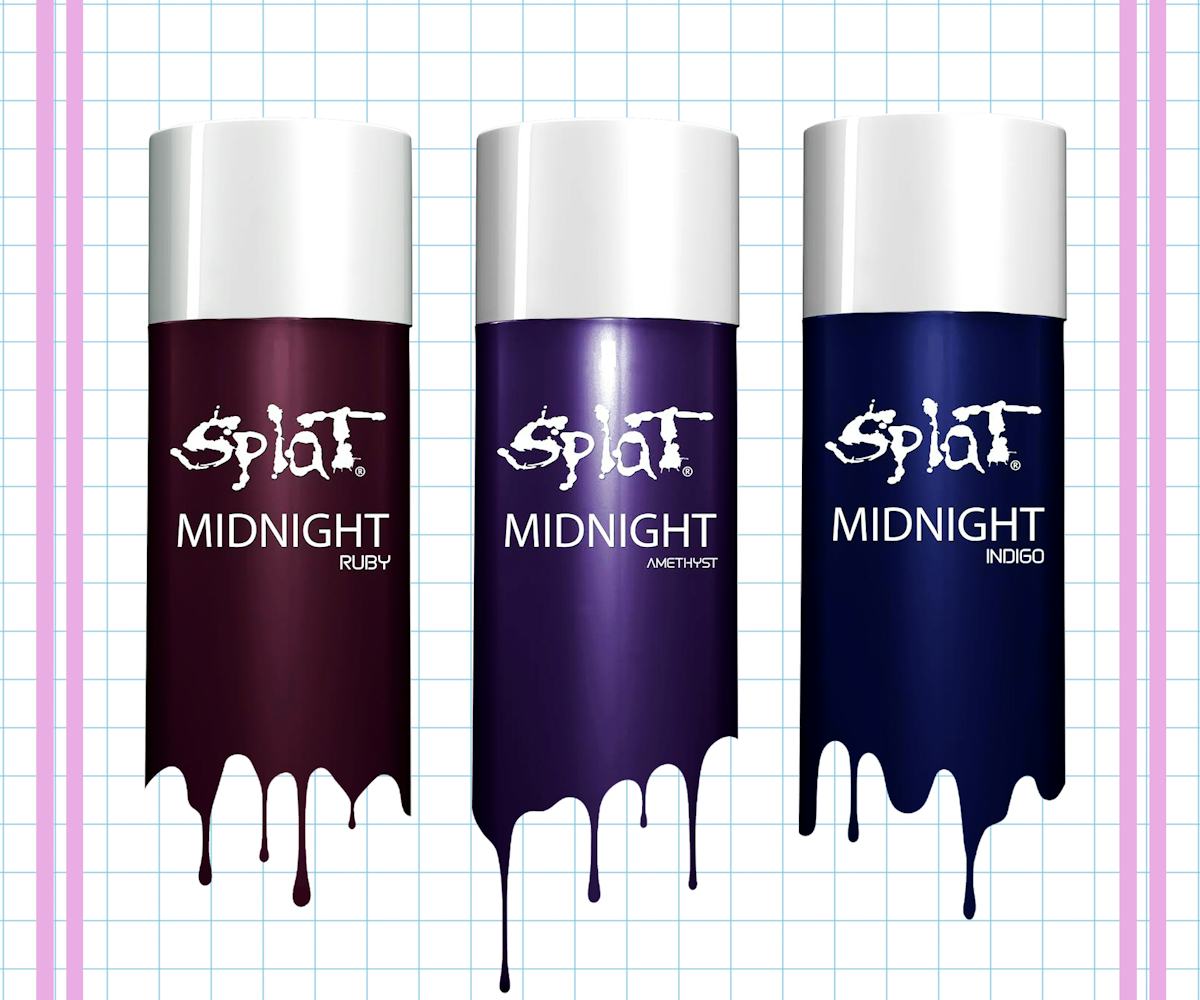 Photo courtesy of Splat
Splat Is Here To Give You The Hair Of Your Dreams
Your new bleach-free fantasy
Calling all DIY hair color enthusiasts: Splat has quite the exciting announcement to make, and it's here just in time for Halloween.
The boxed hair color brand is about to drop their latest collection, Midnight, which will debut three otherworldly hair color shades that don't require any bleach. I repeat—they don't require any bleach. This is great news for all of you who have always dreamed of mermaid-hued fantasy hair but didn't want to run the risk of bleach damage. Anyone from light blonde to level four brunette will be able to transform their locks to Ruby, a deep red; Indigo, a deep blue; or Amethyst, a deep violet, in a mere 20 minutes.
On top of being bleach-free, these new shades are actually good for your hair. Splat's formula is extremely gentle, lifting hair from its natural color while simultaneously depositing dreamy pigments. It's also packed with conditioner, nourishing your hair and preventing any damage. It's a win-win. 
Starting tomorrow, you can snag each shade for $8.99 exclusively at Target stores and Target.com. We're already lining up.