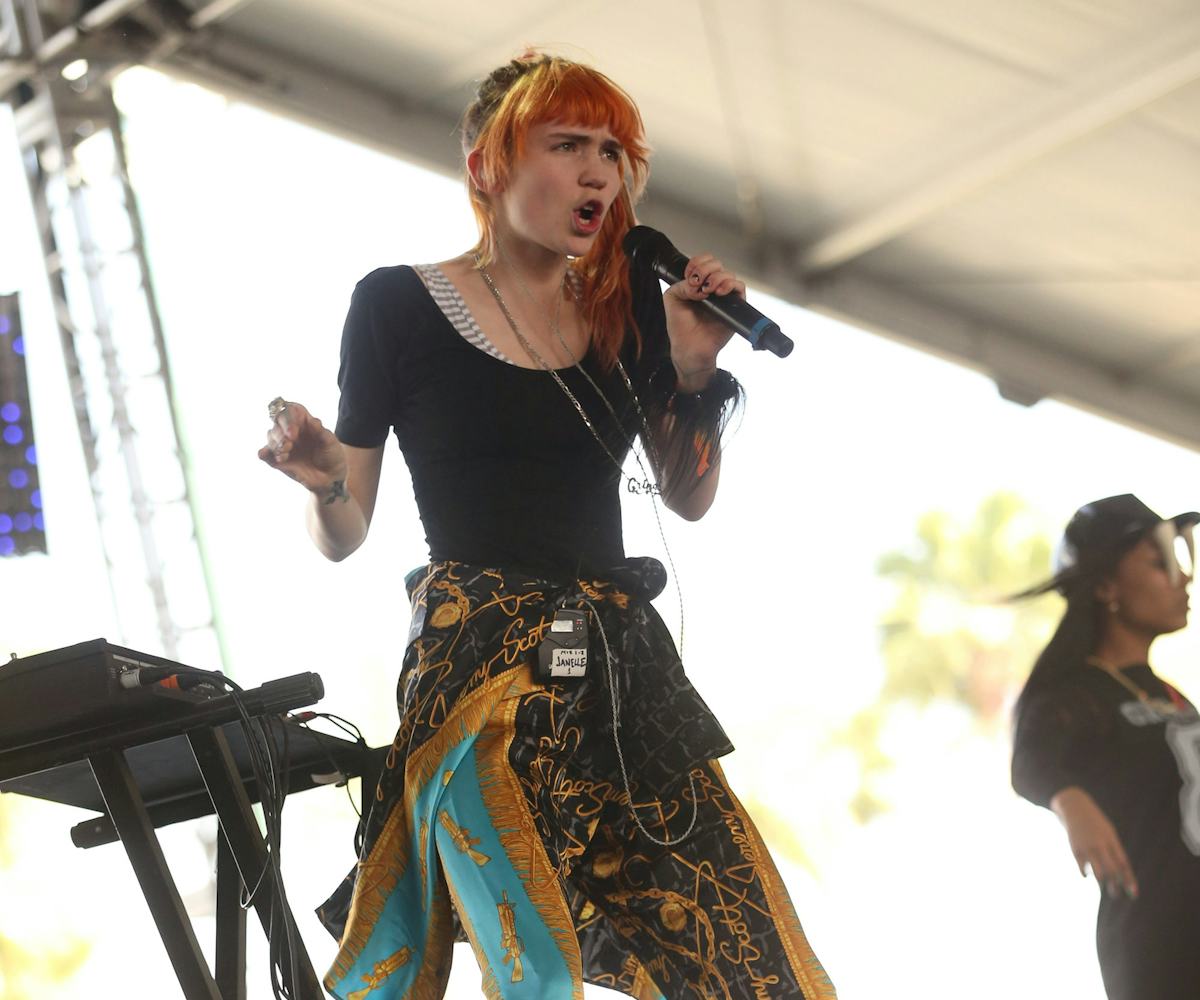 photo by getty images
good sport
fashion transformation: from the gym to the runway
For as long as I can remember, my workout clothes (from middle school P.E. class uniforms to those I'll-wear-to-the-gym T-shirt purchases) were separate from my 'everyday' clothes. But it looks like the times are a-changin', with sportswear rapidly becoming fashion-forward and, for lack of a better word, cool.
You could say that it's been a longtime coming. Flashback to 1997, with the introduction of the Juicy tracksuit. Remember those? Paris Hilton and Britney Spears were snapped in their velour get-ups and the next day everyone wanted to get their hands on a pair (not to mention the athletic-inspired ensemble's cameo in J.Lo's "I'm Real" music video featuring Ja Rule). While these Juicy tracksuits were not exactly "sportswear"--we just lounged in them most of the time--they definitely mastered the fashionable-and-comfortable look.
Even the iconic Adidas slip-on sandals that were once reserved for post-workout shower shoes are now chic enough for It Girls like Grimes to wear onstage and on the red carpet. And if you head to any of your favorite street style and fashion blogs, you'll likely see even more familiar sporty looks worn like they're designer gear (who knew wearing Nike socks with your platforms could look so awesome?).
And what would you know, even designers are getting in on the fun; Karl Lagerfeld brought the street to his Chanel haute couture spring '14 runway in the form of ultra-luxe sneakers that have already been dubbed an accessories must-have (followed closely by the booties Raf Simons dreamed up for Dior's spring '14 couture). So yes, that means sportswear has truly and irrevocably transformed fashion.
Read more on others that have transformed today right here
.
The Juicy Couture tracksuit
Jenny from the block wearing her Juicy tracksuit in the music video for "I'm Real (Remix) ft. Ja Rule"
Grimes performing at Coachella in 2013
Grimes at the Roc Nation Pre-Grammy Brunch
Comfy couture: sneaker slip-ons at the spring '14 Dior haute couture runway
30 hours were spent making these sneakers that debuted on the Chanel spring '14 haute couture runway