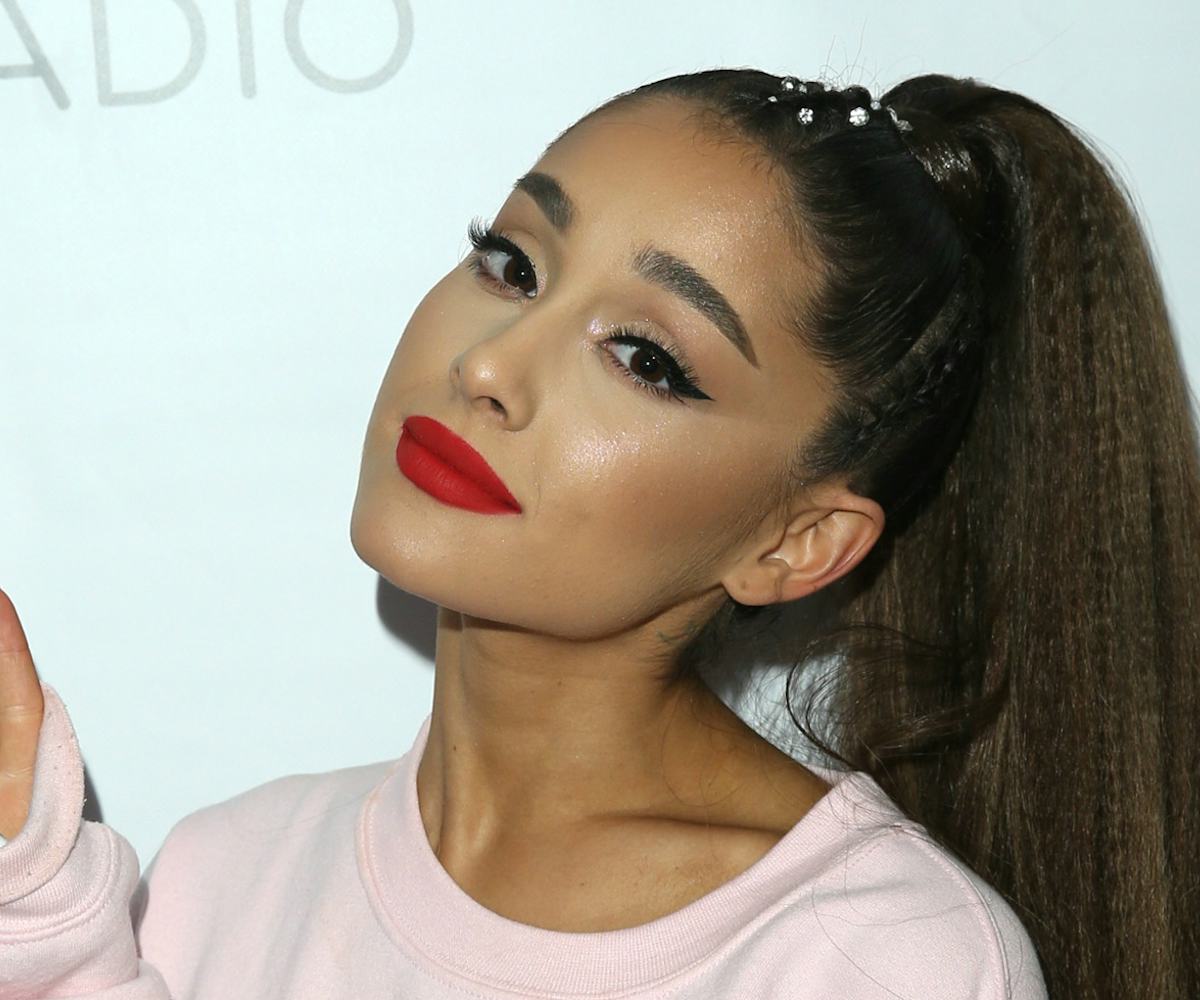 Photo by Jesse Grant/Getty Images
Ariana Grande's 'Sweetener' Is Getting A Pop-up Museum
Looks like Ariana Grande's Sweetener is officially considered a work of art. Spotify is creating animmersive pop-up exhibit inspired by the singer's latest studio album.
Spotify teased the event, called "Sweetener: The Experience," via social media: "Come explore the world of the album, track by track." Upon seeing the announcement, fans immediately went to the pop star for confirmation, which she gave without hesitation. 
The same teaser later appeared on a website, along with news that the event will be free to all but that admission is not guaranteed. It'll take place this weekend, September 29 and 30, in New York City. It looks like the initial times may be sold out, but Spotify notes that additional tickets may become available so check back in. 
The singer did not reveal any more details about the exhibit, but confirmed to one fan that it would have "a room for each song."
Think about all the possibilities! Dance around in some indoor rain for "Raindrops?" A shrine to fiancé Pete Davidson's BDE for his namesake song? I'm so ready to find out.