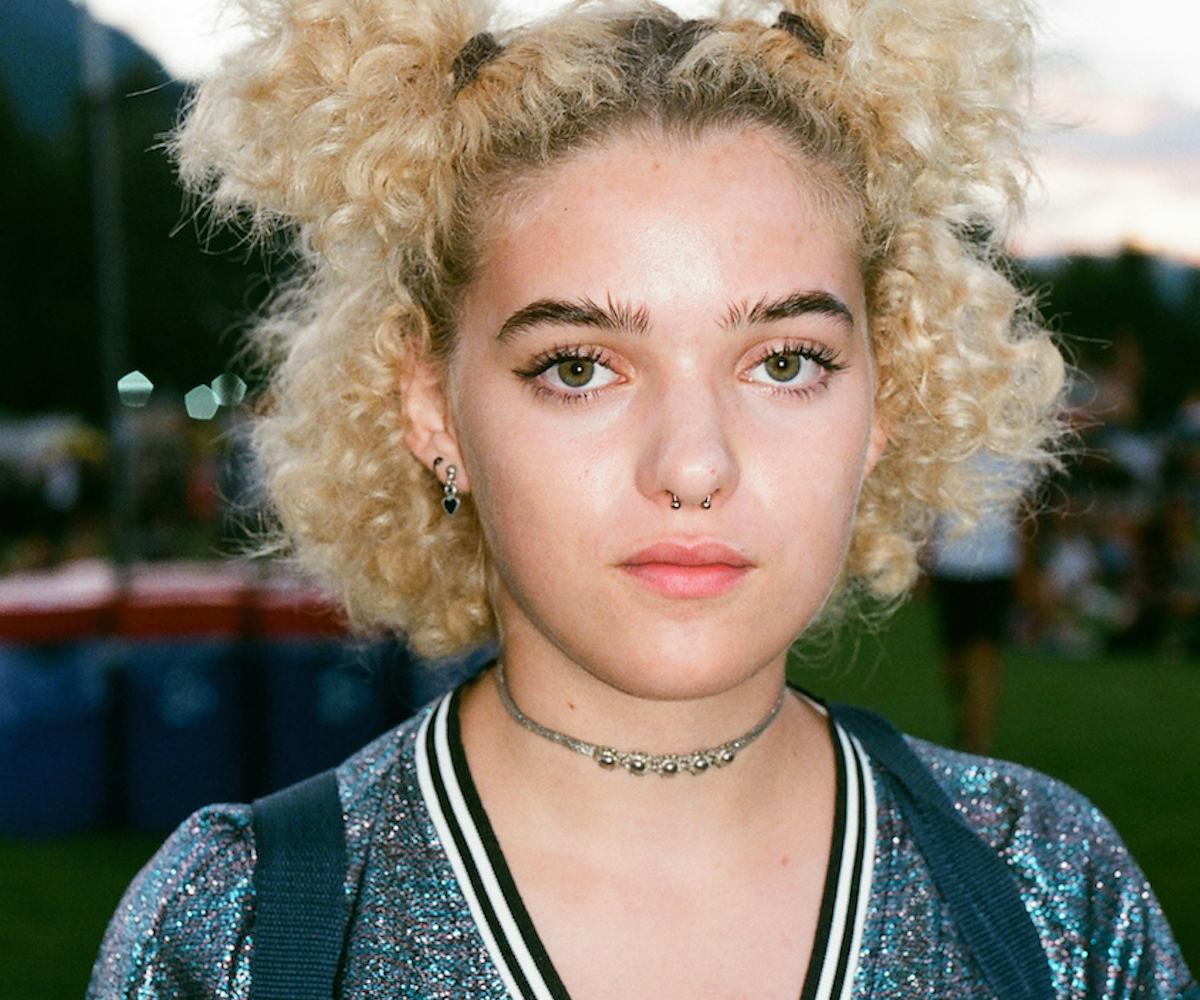 All photos by Jade Taylor
our squamish valley music festival beauty diary
braids, glitter, and major brow envy
If you happened to catch my Burgerama Beauty Diary a few months ago, you'll notice that I'm no stranger to photographing girls at musical festivals. So when I found out I was going to attend Vancouver's very own Squamish Valley Music Festival (the Canadian version of, like, Lollapalooza), I knew I was definitely bringing my film camera along with me. Over the three days at the festival, I spotted Canadian babes decked out in tons of body glitter, face jewels, and the most insane braids (courtesy of Lush Cosmetics and Van Braid Bar, who set up shop at the festival) I'd ever seen before. Proving that, simply, Canadian girls know what's up. Also, I saw Drake perform and nearly lost my shit.
I want to make something clear, though: Whenever I photograph a girl for my beauty diaries, I'm gravitated toward a few things: One, their aura. Two, if they have some kind of special, unique characteristic about them (this can anything from a nail-polish color they're wearing, to a gap in their teeth, to their freckles, etc.). That's it. A lot of people who do festival roundups end up photographing the same type of girl over and over again (see: Caucasian, tall, skinny, perfect skin, model-esque)—not me. I think it's important to state this, as both the magazine's senior beauty editor and a girl myself, because I'm sick and tired of people's one-sided perception of what makes someone beautiful. Fuck that. Click through the gallery and see for yourself.
Braids + Stussy hat + vamp lipstick = ultimate girl crush.
Grungy hair goals.
First Aid Kit! <3
Dotted eyeliner? Yasss.
This makes us want to cut our bangs and dip-dye our hair again.
Face paint #lookstotry.
We'd be smiling this big if our braids looked this cute, too.
We don't encourage smoking, but we do encourage matching your nail color to your sunnies.
We need to know what this lip color is! #obsessed
Oh. My. GLITTER.
This crown braid is everything.
Braids and bikinis!
More braid envy!
Brows on fleek.
Note to self: Plant flowers in our braids.
How cute are these face jewels?!
How adorable and glowy is this girl?!
More face jewels!
Moon queen.
Knot buns + pastel pink hair = yas queen.
I mean, how cute is she?! And those face jewels...yes.
BRAIDS FOR DAYS!
Loving the undereye-glitter moment.
Teen angst + face jewels = heaven.
Braid, hair color, and freckle envy!
Dazed and Confused!