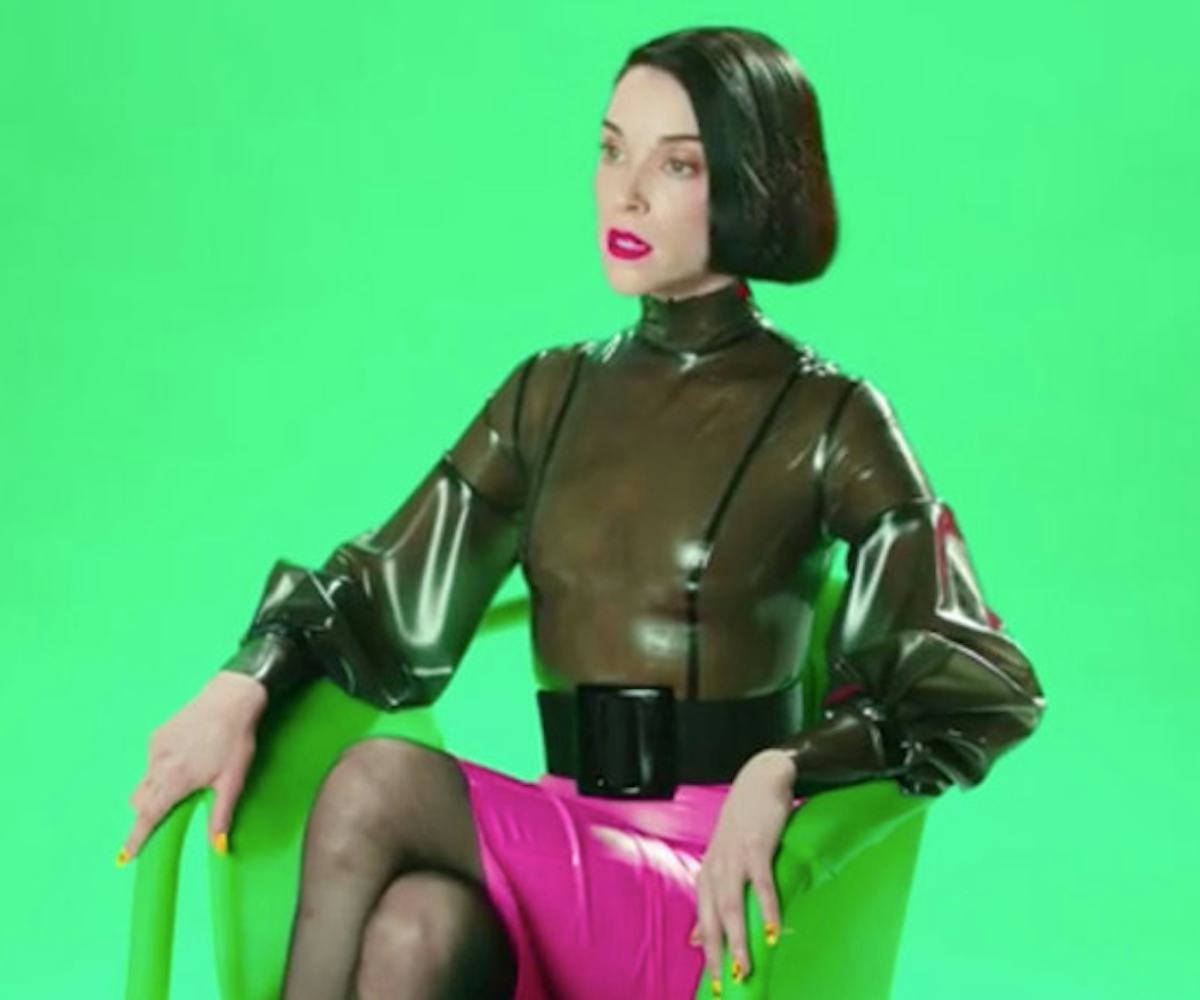 Image via Instagram/St. Vincent
St. Vincent And Carrie Brownstein Release A Series Of Quirky Interviews
"The glass is half full of emptiness"
It must be exhausting to be St. Vincent (or any other celebrity, for that matter), constantly answering the same inconsequential questions over and over again. For instance, "What is it like to play in heels?" which is a question she answers in a new series of scripted interviews she filmed with Carrie Brownstein. "It does something to your posture, which I really like," St. Vincent says in one of the somewhat mocking shorts released on her Instagram over the weekend. "It also does something crippling, which I also like."
All of the singer's answers are delivered in her signature deadpan manner. When asked what she's reading she says, "Mostly old Playboys, but for the pictures, and a lot of Rebecca Solnit." 
What's the one album Annie Clark would take on a desert island? "A flare gun, a first aid kit, a cell phone, and a boat," she says. Same.
Her character in these videos is very to-the-point in the videos. In the clips, she instructs the crew how to hold the mic and throws her snacks on the ground because they're "mostly air." The entire time she's sitting in front of a green screen, as questions appear as title cards. 
When asked if the glass is half full or half empty, she gives a half-optimistic reply: "The glass is half full...of emptiness." 
News broke that Clark and Brownstein would be collaborating on the short films in a New Yorker profile of the singer. There's also mention of another short film Clark has shot, a mocked-up press conference that's yet to be released. 
Watch some of the delightfully bizarre videos, below.