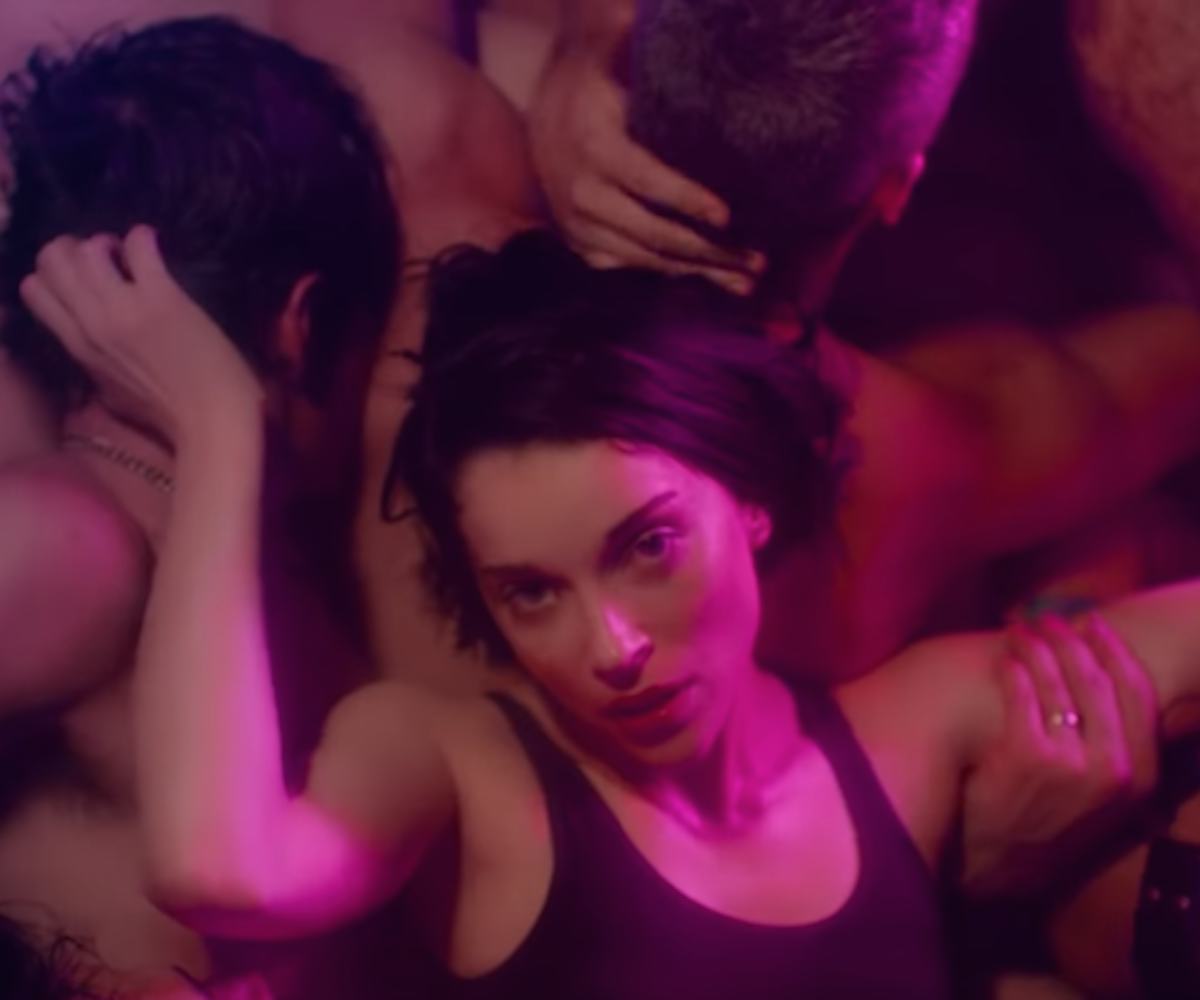 SCREENSHOT FROM YOUTUBE
St. Vincent Celebrates Pride With A Bunch Of Leather Daddies At The Club
Where was our invite to "Slow Fast Disco" video?
Following the release of her "Fast Slow Disco" remix, a sped-up take on Masseduction's "Slow Disco," St. Vincent has released a new video for the insanely danceable track. That's not the only surprise she has up her sleeve—the entire thing was shot in at a gay leather party. In the midst of Pride month, no less!
The video opens up with a sweaty St. Vincent pushing her way through a crowd of men (outfitted in O-ring chokers and harnesses, of course) grooving on the dance floor. With a bubbly smile from ear to ear, St. Vincent then crowd-surfs the night away. The Zev Deans-directed video exudes an undeniably fun and sexy aura we can't get enough of.
Upon releasing the track, St. Vincent wrote in a statement, "I've always felt this song could wear many different outfits and live many different lives. Here she is in disco pants, sweating on a New York dance floor." The singer also said that "Fast Slow Disco" is a bit of an homage to Madonna while speaking to Matt Wilkinson on Beats 1.
Watch the video, below.