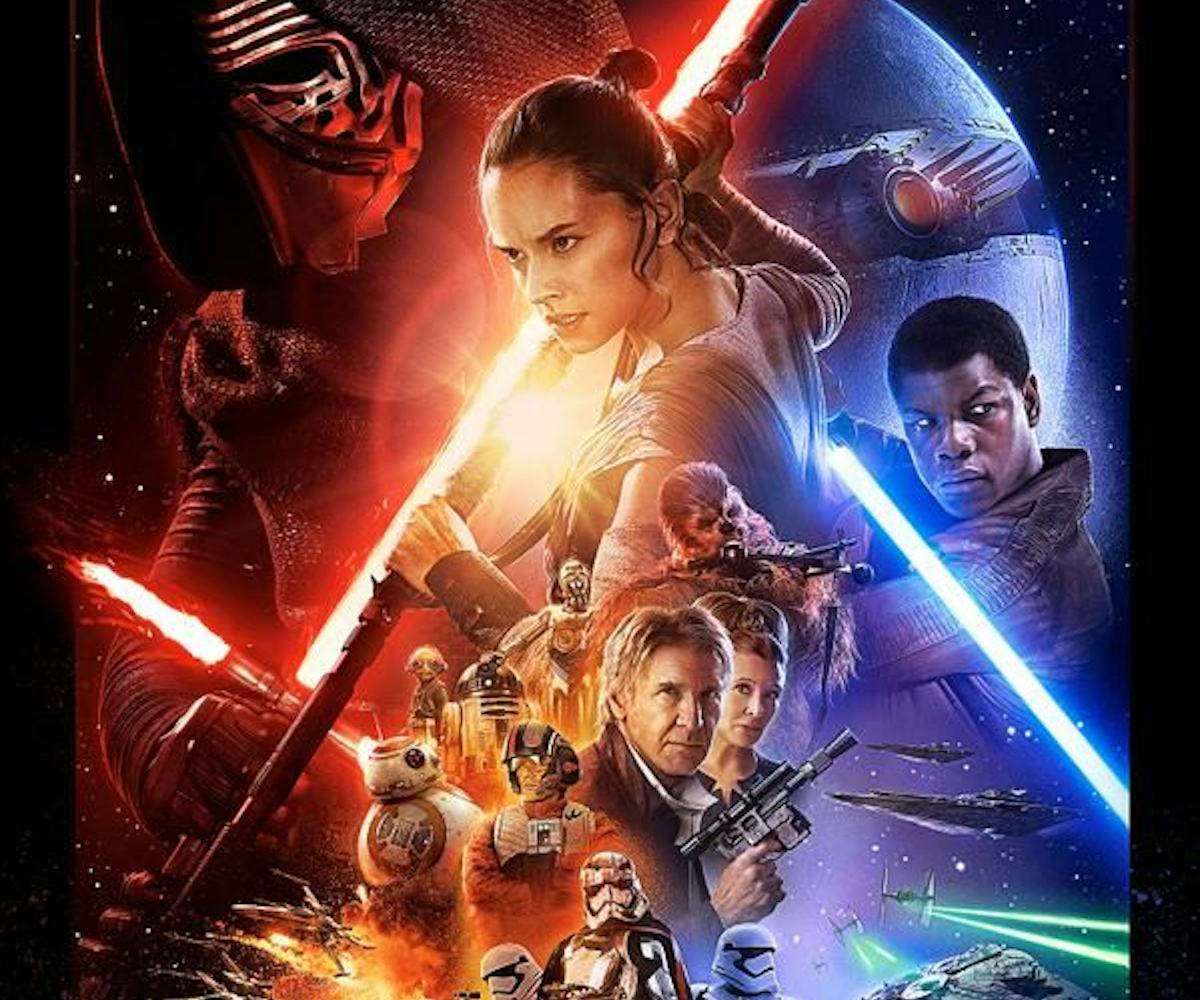 Photo courtesy of Disney
The Brand New Poster For 'Star Wars: The Force Awakens' Is Glorious
The New Trailer Drops Monday
J.J. Abrams is not messing around: With every sneak peek of his upcoming film Star Wars: The Force Awakens, the wunderkind director has delighted fans with a strict adherence to the original trilogy's tone and aesthetic. For further proof of his commitment to authenticity, look no further than the film's official one sheet, which was released Sunday and looks as though it was pulled straight from an '80s-era time capsule. 
Illustrated by Drew Struzan, the artist behind the prequel posters, the new one sheet recalls the original trilogy's posters and features most of the film's major players: Daisy Ridley as Rey, John Boyega as Finn, Oscar Isaac as Poe Dameron, a masked Adam Driver as baddie Kylo Ren, Harrison Ford as Han Solo, Carrie Fisher as Princess Leia, and of course Chewbacca, C-3PO, and R2-D2. And while Mark Hamill as Luke Skywalker is conspicuously absent, the poster does give us our first glimpse at what some are speculating is the Death Star version 2.0, a planet-killing weapon developed by the film's villainous faction known only as The First Order.
Specific plot details remain scarce, but that's likely to change Monday, when a brand new trailer is expected to premiere at halftime of Monday Night Football, in what may be the greatest union of jocks and nerds well, ever.