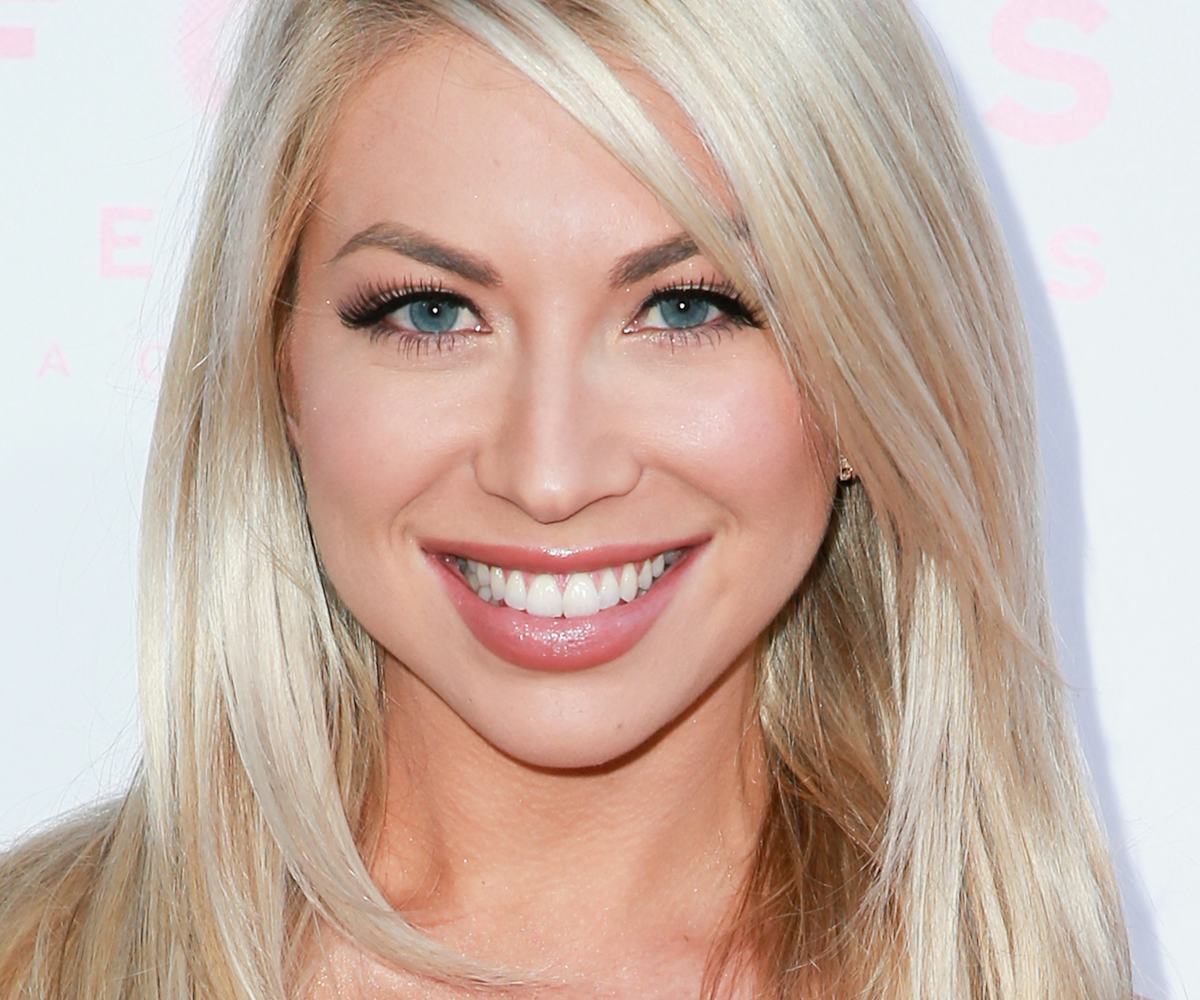 Photo by Rich Fury via Getty Images
Stassi Schroeder Of 'Vanderpump Rules' Apologizes For #MeToo Comments
Schroeder responded to the controversy surrounding her comments.
It should be common knowledge by now that there will be heavy backlash towards an opinion on the #MeToo campaign that does not support and lift up the victims. Stassi Schroeder of Vanderpump Rules learned that the hard way after she made some controversial comments in response to the stories shared through #MeToo.
In a since-deleted podcast episode for her show Straight Up With Stassi, she questioned the validity of the stories, pointing out that women had actively gone up to the hotel rooms on their own accord. She claimed that the outpouring of sexual abuse stories was a response to a trending hashtag. She also said "no one can make me suck someone's dick" in reference to the stories about forced oral sex.
Naturally, the internet responded with vitriol, accusing Schroeder of being insensitive and perpetuating the myths that prevent women from coming forward about their abuse stories. Schroeder has since addressed the backlash and apologized for her statements in a Twitter post, stating that her comments were "irresponsible."
She also followed up with a tweet encouraging more dialogue around the topic.
This pattern of making irresponsible comments around a serious issue like sexual abuse and issuing a public apology only after heated backlash needs to stop. Comments like Schroeder's shouldn't be made in the first place—they are the false ideas that shame women into thinking they were complicit in their own abuse. While Schroeder did apologize, we hope moving forward there won't be more reasons to nudge apologies like this out of people who have made insensitive generalizations that can seriously hurt people.